---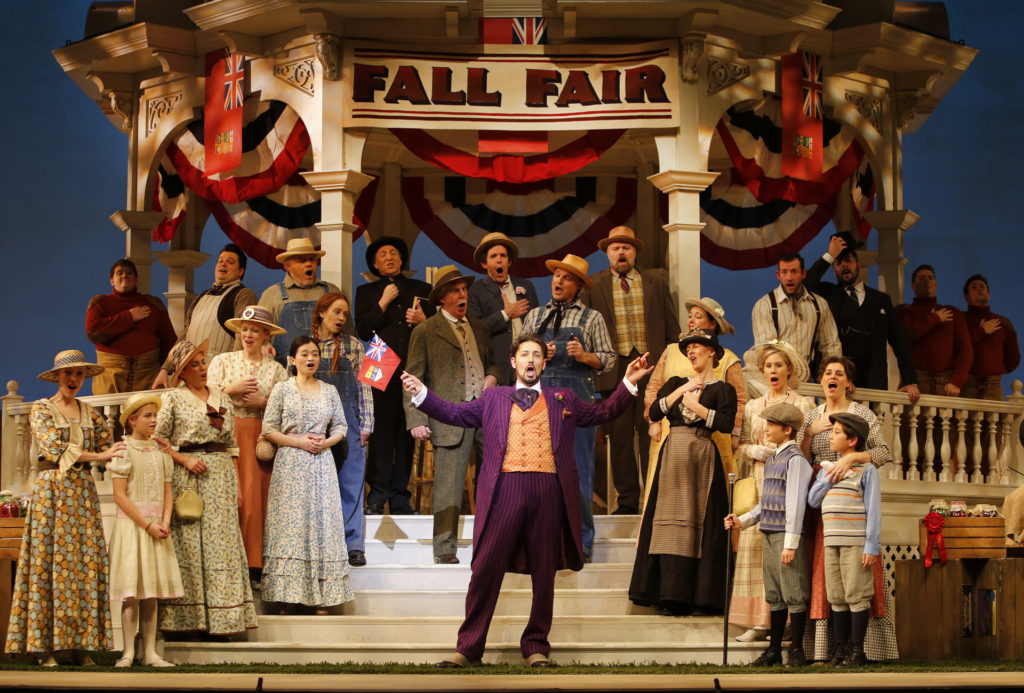 I don't know much about opera, in fact, historically my attitude has been one of disinterested ignorance. Listening or watching recordings of opera has never really moved me, apart from maybe the hard-hitting arias popularised on ice cream commercials. So what did this non-opera enthusiast make of  "L'Elisir d'amore," Vancouver Opera's current production at the Queen Elizabeth Theatre? Well, I liked it, I really liked it. In line with standard rhetoric, being at a live performance really did make all the difference. The energy of the performance and resonance of the vocals captivated and moved me, beyond any recording.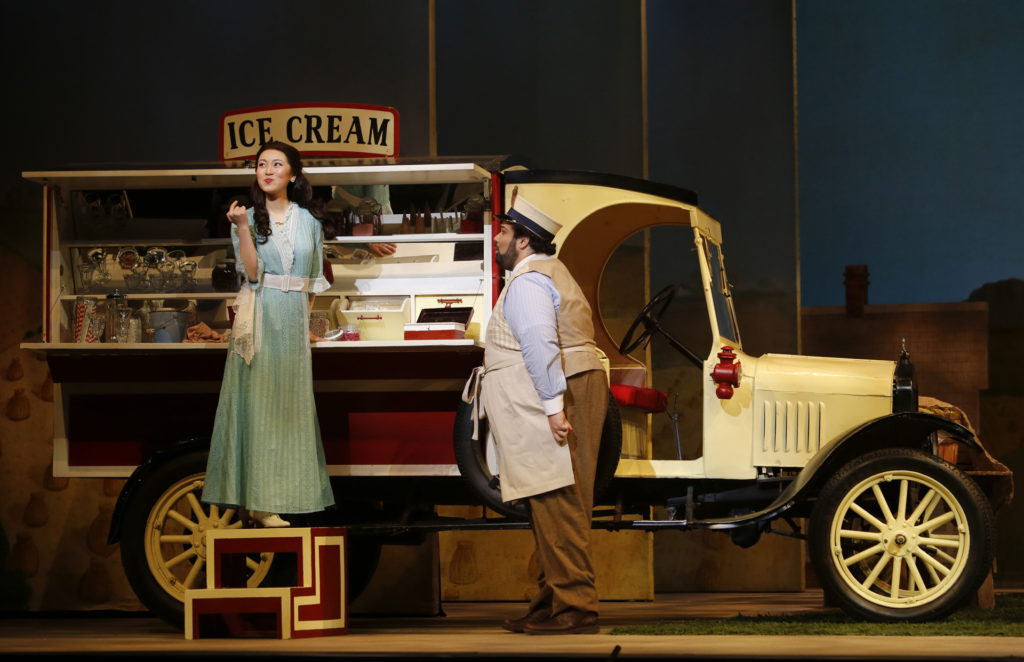 L'Elisir d'amore is a great piece for the curious but novice opera-goer.  As a comedy, you can appreciate the breathtaking singing and rabble-rousing orchestral music without having to wade through a serious or emotionally challenging plot. We follow the hapless, lovable ice-cream seller Nemorino (rough translation "little nobody") in his desperate attempts to win the affection of the wiley, town beauty Adina. When Adina is betrothed to a bombastic Sergeant Belcore, Nemorino in his lovesick desperation agrees to take a "love potion" from the charismatic travelling quack Dr Dulcamara. Does the love potion work? Can the earnest Nemorino win his love from the conceited Sergent Belcore?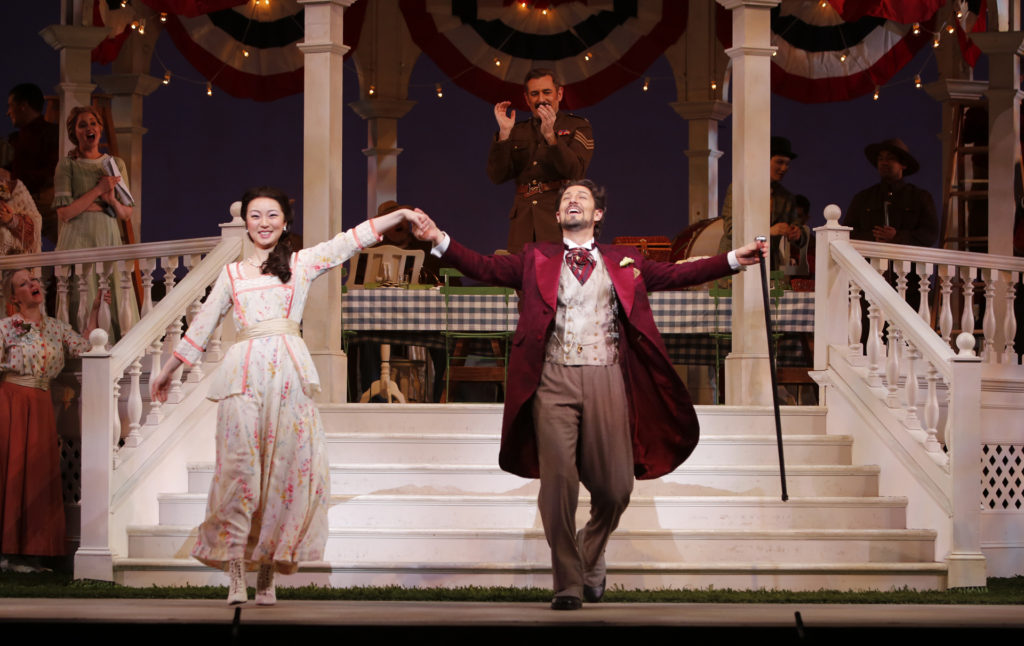 The four main characters were wonderfully played. Adina, our feisty heroine was played by Ying Fang with coquettish and spirited zeal, Ying Fang's voice was eye-wateringly exquisite. Nemorina, our earnest hero was played by Andrew Haji who true to character, was utterly lovable, his voice swaddling like a warm downy blanket. Sergeant Belcor, the self-aggrandizing suitor to Adina, was played by Brett Polegato with wonderfully pompous panache. Dr Dulcamara, the charlatan doctor played by Stephen Hegedus with wickedly flamboyant flare and, I have to say, the most spectacular purple suit. The chemistry of these characters worked extremely well, they played off each other comfortably, with fabulous comic timing.
The set and costumes were a perfect compliment to this talented cast. The staging marvellously conjured up "Anywhere Canada", a generic Canadian town during the early 20th century. I loved the little prairie town bandstand, lit up with festoon lighting and the fun staging flourish of the early Ford ice cream truck and Dr Dulcamara's tandem motorbike driven on stage by the performers.
So it would appear that I am an opera convert. This performance has something to delight both the seasoned opera enthusiast and the uninitiated opera newbie, like myself. The calibre of the cast and the refined staging is enough to satisfy the opera devotee, with comic touches and the lightest splattering of musical theatre razzmatazz for the entry level opera-goer.  Plus it's just fun to don your glad rags and pretend to be courtly ladies or gents for an evening.
L'Elixir d'amore plays on January 25th and 27th. Get your tickets here now!
– MG
The Romantic "L'Elisir d'amore" Will Turn Newbies Into Opera Enthusiasts