---


Well. It's almost over. But where did the year go? Time sure races by when you're occupied with following Twitter feeds to make sure the world doesn't explode. In 2016 we were fearful of the year ahead. Would we be depressed beyond repair? Would the global society regress to the middle ages? Would we live to see 2018?
On a personal level, I was scared going into 2017. With the rise of the conservative right wing, pretty much all across the world, I knew I would have to draw even more heavily from art and media than I usually do. Not just for inspiration but for survival. To be reassured that I had the right to be in this world, as overnight it turned against minorities- women, people of colour, lgbtq people, Muslims, Mexican people, Polish people, refugees, the list goes on. As a result, the literature, art, and films I reached for this year were either full of colours, happiness, and joy counteracting all this ugliness, or were dismantling patriarchy and the residual effects of colonialism, by fearless examination of facts and science.
As our climate changed and technology and social media beguiled and readjusted our psychologies, artists attempted to pinpoint what makes us human and then aimed to preserve it. Creations of 2017 echoed with the chants of marches and protests, celebrated voices often neglected, and really forced us to step outside our comfort zones both as creators and consumers.
I think we did it. We forced ourselves to have uncomfortable conversations and we rose to the challenge of resisting. So here is my list of the media I consumed this year that resonated vividly with the world we lived in, in 2017.
Books that Killed it in 2017
Sweetbitter by Stephanie Danler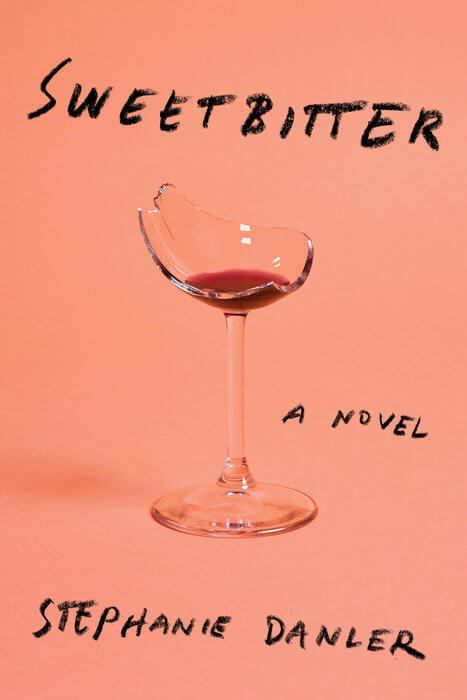 It's a good thing I own my copy of "Sweetbitter" because its passages and metaphors have been ravaged by my highlights and underlines. Danler tells the story of Tess, a small town American millennial who moves to New York City and finds herself in the dark and glamourous world of hospitality as a server at one of the city's finest restaurants. Through a delicately woven lattice of poetry, Danler makes us fall in love with the cruel metropolitan city and the even crueller and unattainable, Jack. The novel is equal parts modern day bildungsroman and equal parts food and wine writing. Danler takes us through all the seasons in New York. Despite being the millionth novel about New York, "Sweetbitter" is a rich and sensual experience.
Tess' physical and emotional struggles are incredibly raw and we feel her pain frequently punctuated by sporadic joys. She is so fragile, physically and emotionally but her willpower is unbreakable. She is a satisfying heroine. Ambitious, tough, self-deprecating, and fiercely guarded. By telling Tess's story, which is also a semi-autobiographical endeavour, Danler gives weight to the experience of being a "waitress", a job seen predominantly as female, and which at some point or another has been a part of every North American woman's life. The novel brought back to me my own decision of becoming an exposed nerve by moving to my very own version of a big bad city (Vancouver!) and serving while going to school to be able to experience as much life as I could.
"Sweetbitter" smarts with sensuality. Danler's writing is so beautiful that I lost my breath several times over whilst reading it.
The Golden Legend by Nadeem Aslam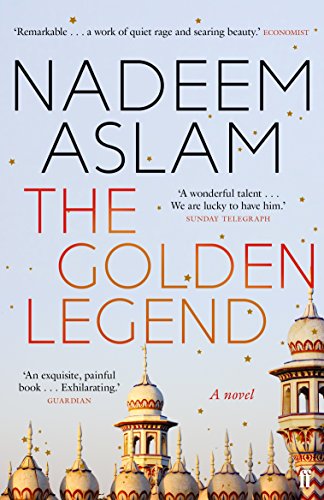 Nadeem Aslam is one of the few writers I can read time and time again. As a British-Pakistani, atheist writer, he always has an extremely unique and interesting perspective on current affairs. In "The Golden Legend" Aslam turns our present climate of Islamophobia on its head by telling the tale of a Christian family in a fictional Pakistani town. I was not aware of the discrimination faced by minorities in Pakistan although as I had first-handedly experienced similar situations when I went to high school in the UAE, it was not a complete surprise.
Aslam weaves history with fiction to create a narrative that ultimately proves that all minorities have a universal experience. He draws on history and literature to show how religions have been influenced by each other, how the East and West have been intermingling since the beginning of civilisation. We learn about the roots of Islamic fundamentalism, we see how the atrocities committed by the Indian Army have militarised Kashmir and how Russia and the United States have done their part in the process. Add to this a thrilling chase where Aslam's characters are so vulnerable it hurts to watch.
Another quality of Aslam's that I love is his global citizenship. He doesn't get caught up in patriotism and loyalty to the UK or Pakistan. He tells it like it is. He answers only to his humanity, which he also affords to all his characters, however big or small an appearance they make in the book. Aslam stresses on the role of art in bringing meaning to life, whether it be through literature, music, textile or architecture. No matter the dire circumstances presented in the book, there is always a flicker of hope in the guise of art that sustains the reader and ushers them on.
Aslam enlightened me in so many ways that I lost count. He is, of course, a very lyrical writer and takes great care in developing his characters, going deep into their histories and motivations. "The Golden Legend" resonated perfectly with our atmosphere of collective anxieties of the past year.
Fugitive Pieces by Anne Michaels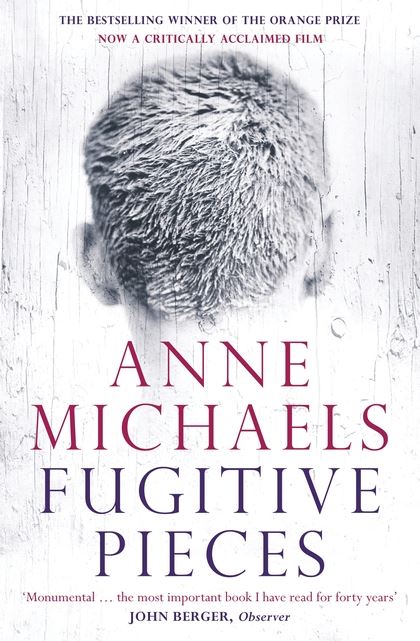 "Fugitive Pieces" found its way onto my reading list through MG's recommendation. Written in the 90s the book has won numerous awards and was also made into a film. It follows young Jacob, a Holocaust survivor, taken in by a Greek professor, Athos, and their consequent journey together to Toronto, Canada. Jacob's traumatic past haunts him into his new life and relationships, and we witness the horrors of the genocide through his memories and dreams. Michaels' prose is ethereal and borders on experimental. The beginning of the book is a bit of a hurdle as it is written in mysterious parables. The reader has a difficult time figuring out what is happening, but once we make it past the first little bit everything falls into place and rewards abound.
Michaels' writing works double time, not only does it convey its literal meaning, it also performs according to Jacob's feelings, it moves in pace with his moods and reflects them like a mirror. Michaels is a master writer. The book is quite short, divided into quick chapters with lots of white space. It's almost like a poetry book turned into a novella.
"Fugitive Pieces" pushes the boundaries of regular fiction and does more. With regards to today's world, it helps us empathise with the hardship suffered by displaced refugees and also illustrates the perils of irrational political movements.
H is for Hawk by Helen Macdonald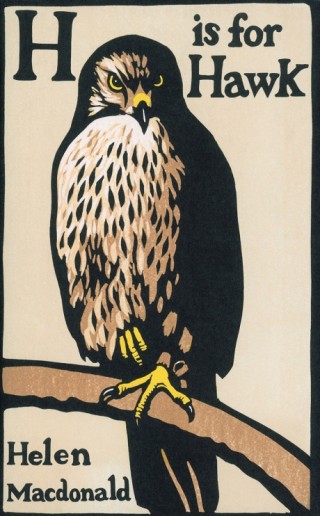 The mark of a great writer is that they can make you care about things you don't give a fuck about. Hawks? Me? Hell no, right? But hell yes!
Oh my goodness, I relished every page of this book and never wanted it to end. "H is for Hawk" is a memoir chronicling a year in Macdonald's life following her father's death in which she trained a goshawk to process her grief. Gorgeously written, the book intertwines with the literature of T.H. White, an avid falconer, the author "The Sword in the Stone" and a closeted homosexual. White turned to falconry as a means of dealing with his loneliness and Macdonald finds similar reprieve when she adopts Mabel, a feisty goshawk.
Macdonald describes her personal journey through the tumultuous rapids of depression, anger, and eventual surrender. She also tells the story of her own crumbling relationship with her girlfriend, drawing yet another parallel with White's story. Macdonald sees herself as an outcast on account of her depression, as well as her interests and intellect. There is a particularly moving scene in which she witnesses a herd of deer traverse a chalky expanse in the English countryside and shares the moment with a man who shatters it with a xenophobic comment. I have had perfect moments ruined like this so many times and I loved how Macdonald was able to get it so right.
"H is for Hawk" will strike a chord with you if you're going through a hard time or have experienced loss on a devastating scale before. To see Macdonald confront her feelings and emotions head-on, only to emerge lighter and brighter becomes the reader's victory. Macdonald's evocative prose goes straight to the heart and reminds us of the beauty buried deep within our toughest times.
Mastering the Art of French Eating by Ann Mah
"Sweetbitter" might have whet my appetite for food writing but Ann Mah really got my feet wet in the genre. Mah merges memoir with food and travel writing with a narrative full of emotion and informed by tonnes of research. She is an articulate scholar and recreates the magic of dang delicious food with enticing accuracy. Her enthusiasm and fascination with France and especially for quotidian Parisian life are infectious. In every chapter, she investigates an iconic French dish- its origins, terroir, and all the silly misconceptions we plebeians have about it. For example, fun fact: cheese fondue should never be followed with a chocolate fondue. Major faux-pas. Instead, something like pineapple slices should follow fondues and white wine should accompany them, as they both cut the richness of the cheese with acidity.
We learn about the perfect cassoulet, and how Brittany galettes have minimal toppings. Andouillete turns Mah's stomach despite her trying very, very hard, and she waxes lyrical about steak frites. The food provides a sensual backdrop to Mah's personal journey as she moves to France to be with her diplomat husband only for him to be posted shortly thereafter to Iraq, forcing her to make a life for herself in Paris. Mah then learns French, travels across the country, and even starts working as an editor at a local publication. Although you have to wonder, is the only way you can have a comfortable life as a writer, and by comfortable I mean land an English editorial gig in a non-English-speaking country and buy a cute pied-à-terre in Paris kinda comfortable, to be married to a man of means? That's a bit disheartening!
Mah takes us through a gamut of emotions associated with a long distance relationship which instil her food writing memoir with a distinct, irreplicable personality. Her writing is prosaic. She has created a perfect example of a well done, non-fiction, journalistic piece. Her book made me hungry and reignited my passion for travelling around Europe. It definitely provided a luxurious escape from the horrors of our real world in the year gone by.
The Artist's Way by Julia Cameron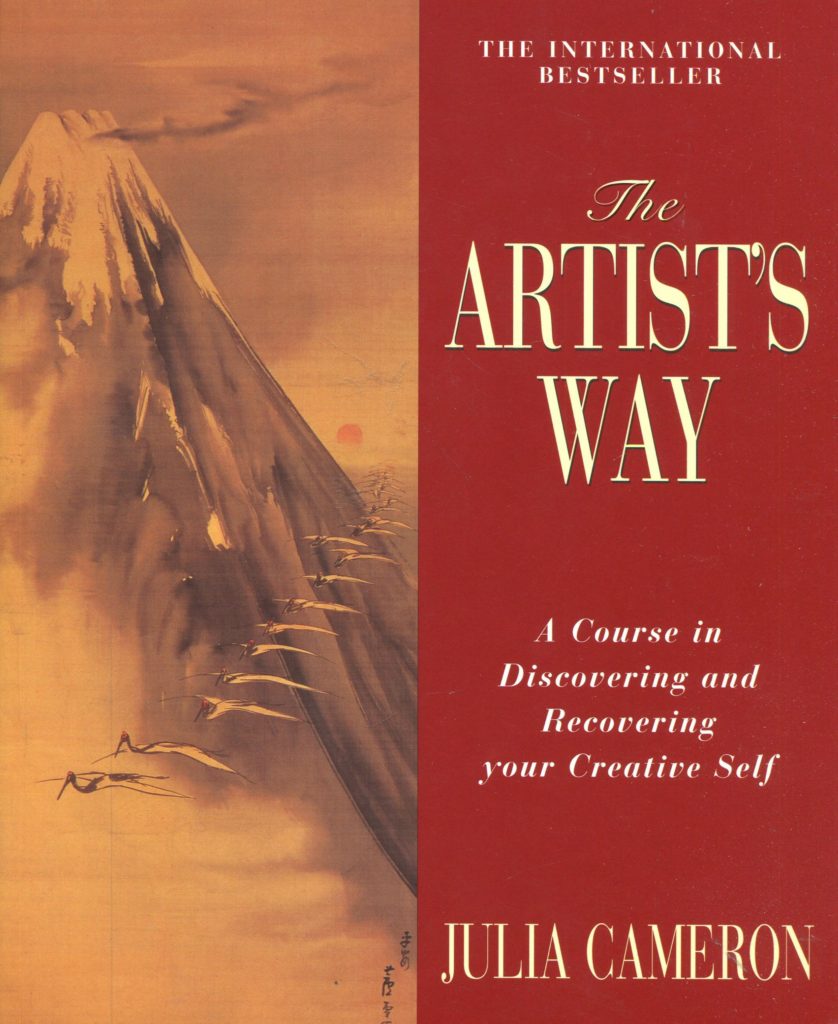 Julia Cameron's "The Artist's Way" is a well-kept secret in the creative community. It's meant to be a 12-week course but it can be used as a reference text, for inspiration or as a spirit booster. Cameron touches on all the challenges that creators face on a regular basis, especially those that result in "blocks". She disentangles the knots in our psyche that inhibit us from making art. Every chapter has exercises that reveal kinks in our armour and teach us to be playful and enjoy the process of creation. They build our self-esteem and provide words of encouragement to keep us moving forward.
I found the book to be extremely helpful, and exactly the push I needed this year. Cameron's advice is based on first-hand experience which really shows in her compassionate discourse. Unlike many other books for writers, this book suggests looking inwards into our own psychology, implying with lots and lots of hope, that there is always a solution.
"The Artist's Way" was a downright lifesaver for me.
A State of Freedom by Neel Mukherjee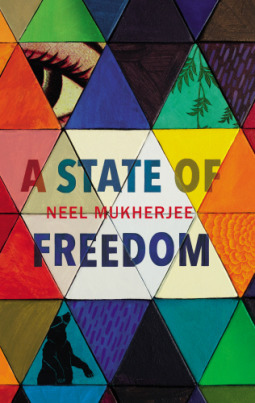 I am always on the lookout for good contemporary Indian writers and I was so ecstatic to have found one this year. Not only is Mukherjee a deft storyteller, he also paints an authentic portrait of urban India, complete with depictions of its fragmented class structure. My recommendation of this book is premature as I am still reading it but I am having such a fantastic time reading it that I had to put it on this list.
The book features stories told by five characters from different social classes in modern India. Mukherjee's prose is simple yet elegant, with so much of the character development happening through dialogue- an impressive feat. He tells stories about displacement that we can see reflected all over the world whether it be Mexico, Syria, Iraq, Myanmar or Sudan. The perspective of displaced individuals has become an important one to understand, as with climate change and war, displacement is set to be part of many of our lives whether we like it or not.
Despite tackling the subject of displacement, Mukherjee paints India in a buzzing, colourful, and fun light, making this an uplifting read. It felt great to break up my reading list with writing from outside of our continent, writing that is thoughtful and responsible, but not weighed down.
The Untethered Soul: The Journey Beyond Yourself by Michael A. Singer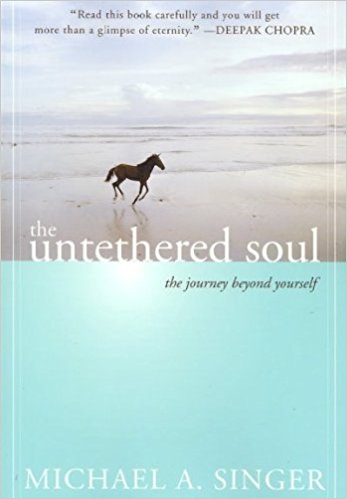 If there was anything we needed last year it was sanity. "The Untethered Soul" caught my attention when Russel Brand referenced it in a Youtube video about the power of our consciousness and how our brains are like radios and we have to choose what we tune in to, in order to have the outcome we want, which is often happiness, safety, and peace.
Singer helps the reader do just this through a very chatty and simplified guide to meditation and guided thinking. What he says is quite obvious, but when I read it, the concepts felt revolutionary. I would refrain from calling this a self-help book, instead classifying it as a manual for training your brain. There is an element of spirituality and a tinge of religion, but you can overlook them and still get maximum value from engaging with the rest of Singer's discourse. "The Untethered Soul" is short and sweet and life-changingly helpful.
All the Single Ladies by Rebecca Traister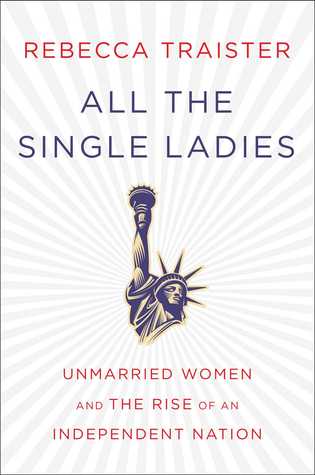 Women showed up this year. Watching women flood streets all over the world, (and I mean FLOOD), to show how protests are done, and how their rage at being second class citizens won't be kept under a lid anymore, was a proud moment for all of us. Fueled by the life-sized Cheeto, women were told by the American masses that their safety and well-being are not a priority and that's when the floodgates opened. A year of fantastic feminist reportage was the result of this outrage. The stage was set for the massive unveiling of sexual harassers at the highest levels and dents appeared in the archaic fortress of the patriarchy.
In this charged atmosphere I picked up Rebecca Traister's "All the Single Ladies", an in-depth exploration of single women throughout history who managed to defy the patriarchy. I learned many fascinating things in this book, one of which is the demonisation of single women by mainstream society, and how they are shamed and guilted into marriages. How marriages were traditionally an act of self-erasure for women in the eyes of the government and resulted in their complete dependence on men and thus fortified men's position at the top of the food chain.
Traister doesn't encourage women to be single and turn away from marriage, in fact, she is married herself. She actually gives single women the credit for living life on their own terms, for not succumbing to marriage for financial support, but for entering marriages that are genuine partnerships, pacts between equals. She impresses upon us what a heroic feat it is being a single woman in a world that is always asking you to give in, and give up your power and freedom.
Traister also pays important attention to the unique struggles of women of colour. Supporting her theories with statistics and facts, she argues with conviction on issues ranging from abortion, equal pay, rape culture, pop culture, female friendships, and everything in between. The book is never boring, it doesn't just rattle off facts. Traister's narrative is well informed and very emphatic, laced with personal experiences as well as experiences of the women around her. This was my favourite non-fiction work of the year and one I'd particularly recommend for men to read.
Basically, we don't dance now, we make money moves. You know what I'm saying?
The Paper Menagerie by Ken Liu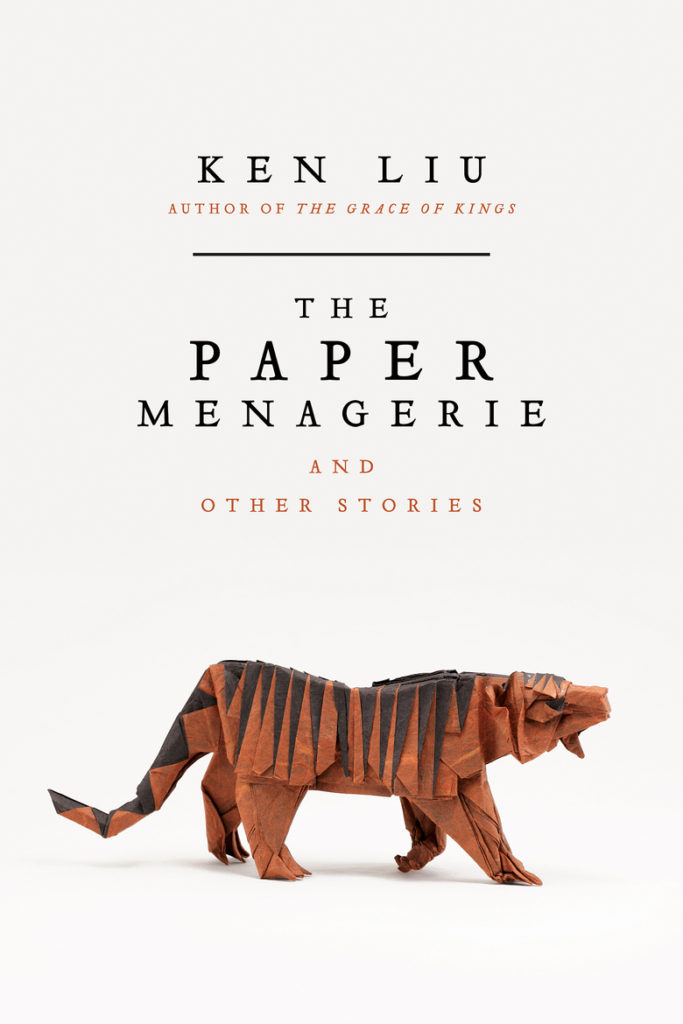 Ken Liu's short stories feel like gossamer dreams. They range from sci-fi to crime to romance to folktale. Liu's prose is of a very high calibre. He follows his thoughts in rich long, winding sentences. You can't speed read and skim through these stories. They demand full focus. These metaphor and allegory-rich stories are high literature and an artistic achievement. Many of the stories feature Chinese-American characters. In some stories, their heritage is a visible part of their identity and existence, while in others it is not. As a minority reader, I relished this stylistic decision because I don't act on my roots a 100% of the time, and to have that acknowledged was an unprecedented feeling.
A few stories especially moved me. The story about a female detective investigating the murder of an escort had the chills from the darkest X Files episode. The tale of an immigrant mother who makes bewitched origami paper sculptures to communicate with her fast-distancing son wrenched my heart. Yet another story about a family on board a spaceship sent out to colonise space, made me ruminate on our mortality, as the family made decisions to either age and die or stay the same age and live forever.
Liu's stories are full of emotion but they also trigger deep contemplation and require us to do some work to truly decipher his messages. I'm not a fan of sci-fi, and magic surrealism will forever make me cry in pain, but Liu swept me off my skeptical feet.
These short stories are nothing short of symphonies.
Too Much and Not the Mood by Durga Chew-Bose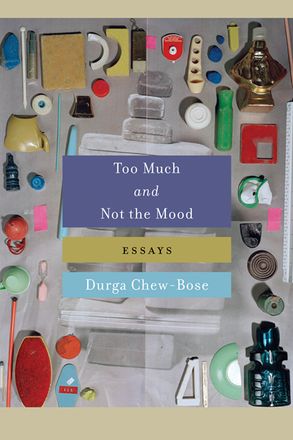 From one set of cerebral short stories to another, Indo-Canadian writer Durga Chew-Bose's "Too Much and Not in the Mood" is a collection of experimental, wistful meditations. Chew-Bose is a talented writer whose writing has racked up hundreds of thousands, if not millions, of readers on literary websites. Her style is romantic and descriptive, a cacophony of beautiful words and images. If you are a fan of excessive and fully fleshed out ideas you're in luck.
Chew-Bose is also a strong voice in the discourse of women of colour that are making their stories heard. In one story she recounts her idealisation of older, cool, white girls and in another she encapsulates the constant anxiety she has at having her name mispronounced which she resolves by blending in and staying silent.
I have always been a big fan of Chew-Bose's. Her appreciation of beauty (witnessed on her Tumblr) and examination of her identity make her a voice that is fast becoming relatable to more and more people. She draws attention to the poetry in the makeup of mixed heritage, displaced, and immigrant people. These people are rarely seen as beautiful by the mainstream media but Chew-Bose forces their beauty upon us. She illuminates the need for beauty for us to lead fulfilling lives, and the need for beauty, especially in minorities, to feel pride and love for themselves.
In "Heart Museum" which spans almost half the book, Chew-Bose collects and displays beautiful visuals and beautiful emotions that twist her into emotional states worthy of a painting. Here her prose sprawls and sprawls like daisy speckled meadows on neverending rolling hills. She traverses continents to Kolkata, barges into the suburbs of Montreal, and strolls down the streets of Manhattan, with her curatorial eye, going wherever the prose wills her to go. Fans of poetic experimentation will love this piece.
"Too Much and Not The Mood" is an excellent primer for future fans of this prolific Canadian writer.
The Confidence Code by Claire Shipman and Katty Kay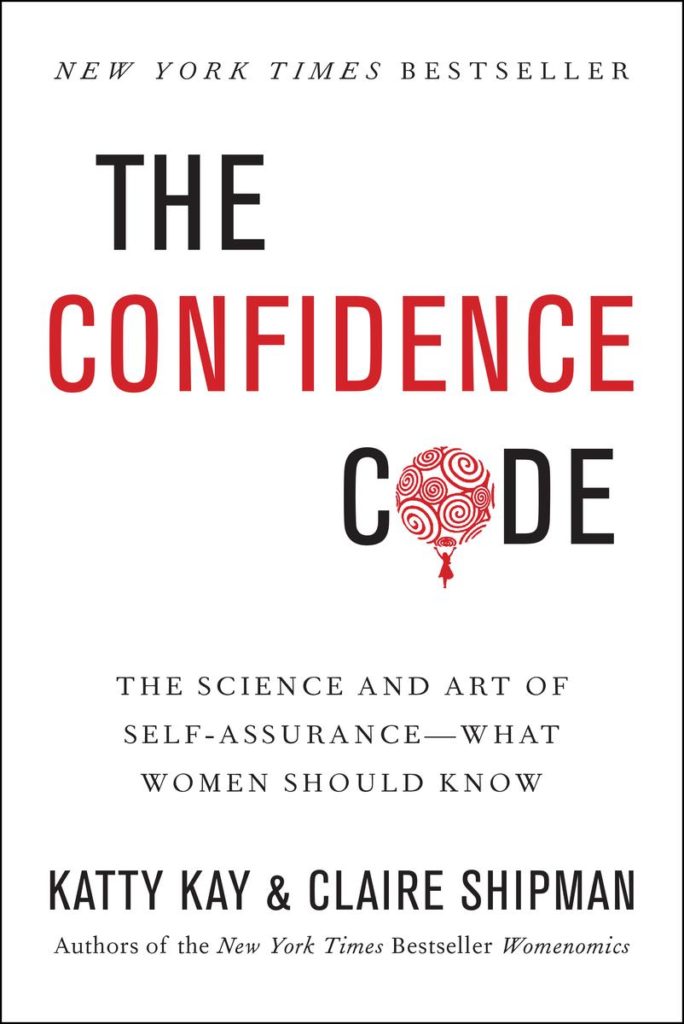 I have been on a lifelong quest for the secret to confidence. Working in a heavily male-dominated industry that ousts female professionals at an alarming rate, I took this subject very seriously as I sure as hell did not want to end up another defeated statistic. When I came across "The Confidence Code" it helped quell many of my fears surrounding my lack of confidence, especially one that implied that confidence is a gender-based quality, that onlt comes to men, and louder and larger people.
Shipman and Kay look into the science and statistics behind myths and suppositions to break down the mystery behind confidence. "The Confidence Code" is a total self-esteem booster and a doubt-dispeller. I found it extremely useful when approaching work projects, as well as in my day to day, social transactions. I would say this is the best book I've found about remedying the lack of confidence, especially in women.
Other good ones
The Ministry of Utmost Happiness by Arundhati Roy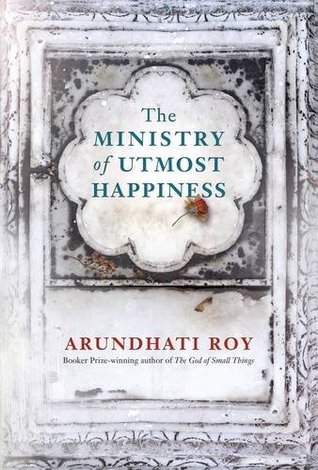 I had great expectations from Arundhati Roy, whose debut novel "A God of Small Things" pretty much inspired me to become a writer, but unfortunately, they were marred by her newest offering. The book tells the story of an intersex person, Anjum, living in a fictional city in Northern India. Her existence is brittle amidst the conservative environment around her, and yet she perseveres.
Apart from being the first mainstream account of an intersex person's experience in India, there is little that is fresh in Roy's new novel as Jeffrey Eugenides has already covered an intersex person's narrative in the US. I also saw too many shadows of Salman Rushdie's "Midnight's Children" in the book and it just didn't feel fresh enough to me. The prose was a little too on the emotional side and lacked the crisp economy of "A God of Small Things" that I was enamoured by. Having said that, if you were looking for a good quality read this novel will do just fine. I just wanted it to be spectacular because I love Roy so much and because "A God of Small Things" had set the bar impossibly high.
The Vegetarian by Han Kang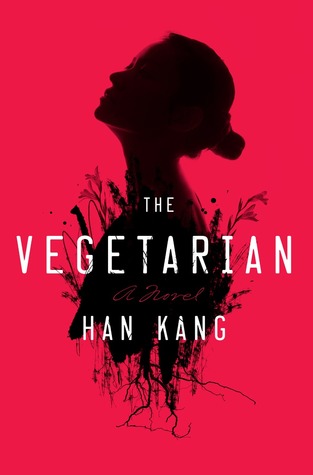 Han Kang is a phenomenal writer. This book is about a woman whose obsession with her diet leads to a mental illness that has a wild erotic edge and that concludes in destruction. Written sparsely "The Vegetarian" is shocking. The affair between the protagonist and her sister's husband, in which he paints her body with colourful flowers and then films her, only to end up embroiled in an animalistic sexual encounter, is daringly provocative and will make you very, very uncomfortable. Although "it's not what it looks like! I was making performance art!" could go down in history as the best deflection move ever.
As art that makes you uncomfortable and pushes you out of your comfort zone this book passes with flying colours, but be warned, it's not a very pleasant experience!
Exit West by Mohsin Hamid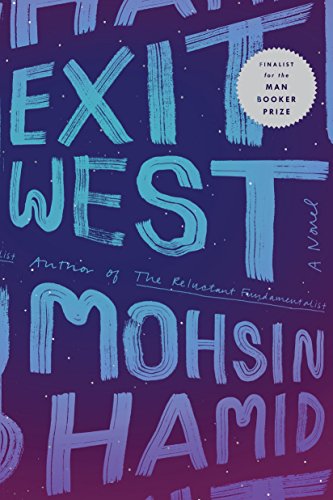 "Exit West" is "The Reluctant Fundamentalist" author Mohsin Hamid's latest work. "The Reluctant Fundamentalist" gave us many things, a Pakistani-American perspective, a contemporary, liberal Muslim perspective, and Riz Ahmed's cheekbones. "Exit West" is about a modern couple in an unnamed, war-ravaged country that could easily be Pakistan, Iraq, Iran, Syria, or Palestine. We follow college students, Saeed and Nadia, as they fall in love, flee war to the west (Mykonos, London, then San Francisco) to become migrant workers, and then slowly fall out of love.
The prose is classic Hamid, sparse, short, curt, and to the point. It moves fast. I found the character development to not be as full as I would have liked. I didn't feel for the characters enough, nor get on board with their motivations. The lack of specificity of location, even though that was the point, watered down the story's impact for me. I understand it was implemented to create a universal scenario but it ended up being too generic. The slow demise of Saeed and Nadia's relationship was also depressing, although interesting. I hadn't seen South Asian characters fall out of love like this before. If anything, this is an expertly told tale of millennials falling out of love.
Lincoln in the Bardo by George Saunders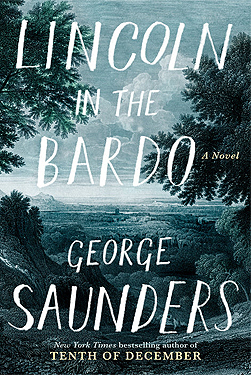 I sped through "Lincoln in The Bardo" feeling really awful about myself. I just couldn't like it. It went over my head, it was too much work, and it was too experimental even for me- a faithful lover of subversion. I was enticed by the audiobook read by all the Hollywood celebs ever, but it still didn't do it for me. I also felt like the portrayals of racism didn't come off too well. At times I was like, he is not condoning this enough. Anyways, "Lincoln in The Bardo" was lost on me. Sorry, NPR.
Movies that Had Me Swooning in 2017
All the Sleepless Nights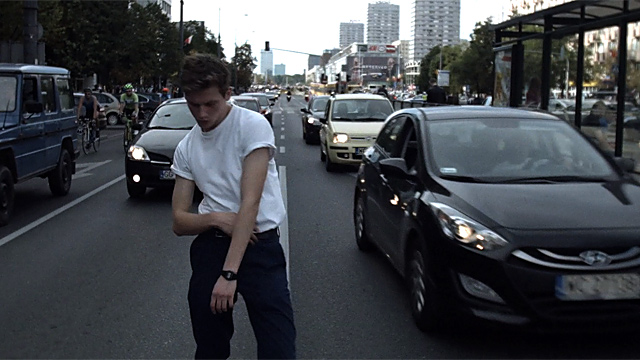 You know that feeling when you're walking home from a really satisfying night out, where your body is spent from dancing and from being desired, and your feet hurt but it's a good hurt, while you're bathed in endorphins and the streets breathe under the veneer of silence borrowed from a snowfall, and there are security guards around, and delivery men, and there is humming from bakeries, some silverfish racoons, and then the milky light of a rising sun on the horizon reminds you of the miracle you miss every day as you lie cocooned in your warm bed? That feeling is "All the Sleepless Nights".
I'm not sure if I can coherently cover all the things I loved about this movie but I will try. Art student Krzysztof breaks up with his girlfriend at a party and proceeds to heal his heartbreak over a series of nights out that start out hard and energetic, full of elation, and then mellow out as his wounds fill in. Through it all, he is accompanied by his best friend, Michal who is an adorable, fun loving, and extremely good-natured guy. Together they try out different music scenes in the character-ridden streets, beaches, monuments and living rooms of Warsaw. They dance to techno, hip-hop and electronic music. They go to headphone parties and clubs. In short, they don't leave any party-stone unturned. They form genuine connections with women, that are never sleazy, but always poignant and egalitarian. And then Krzysztof and Michal's friendship comes under sudden strain when Krzysztof starts dating Michal's ex. We feel Michal's annoyance while he tries to look like he's like "totally cool with it!" but this new relationship doesn't hold as much promise as Krzysztof anticipates.
Krzysztof played by Krzysztof Baginski is a joy to watch. His thirst for meaning leaps out of the screen as his youth and energy command the film. Michal Huszcza is similarly charming, his subdued, always happy face warms the heart. Together the young men walk the beautiful streets of Warsaw in soft morning light, coming off of a melange of recreational drugs, looking just as beautiful themselves, glowing from the reckless abandon of youth. The music in the film is amazing and ranges from high energy trendy music to soft pleasing soundtracks that fill the scenes between the nights.
Krzysztof is a phenomenal dancer, even for a white dude, watching him surrender to the behest of his soul is arresting. He starts off dancing in his living room overlooking fireworks that light up the downtown Warsaw skyline, and ends the film dancing in the streets, as rush hour traffic gushes past him. He creates arcs and lines with his cartilage tender limbs, letting the music call all the shots.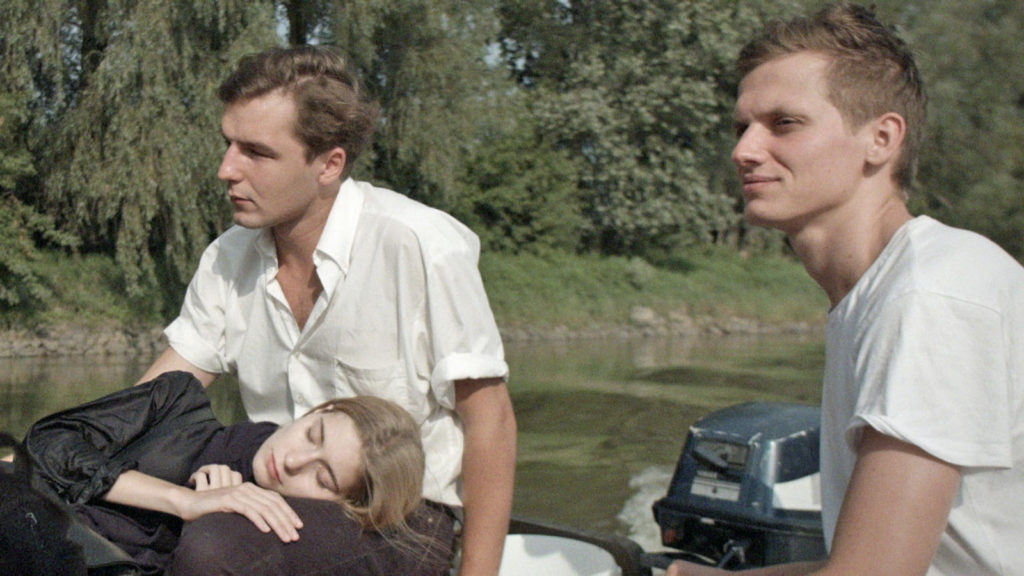 The cinematography made me want to book a flight to Warsaw immediately, (although I heard the Nazis are unfortunately making a comeback in Poland?) It really captured the essence of youth and possibility, along with the sense of camaraderie that sprouts from partying together. You feel the caresses, the drunken hugs, the down on sleeping shoulders under the lazy noon sun- all the images are so tactile. The shots are patient and take their time. There is no rush because there is always another party tomorrow and the day after. But as Krzysztof realises, the potency of extreme merry-making does wear off, the body does tire, and anger and grief give way to calm and boredom. Mornings are hazy and you can feel the guys' fatigue slowing them down. Krzysztof realises that heartbreak is a double-edged sword. It hurts but it is the driving force behind the most unforgettable times of our lives. It forces you to talk to strangers, book flights, trip out on psychedelics. Asking the people around him existential questions and through self-examination, Krzysztof heals to a brand new day.
The movie also pays homage to male friendships, a phenomenon that is severely underrated, at least when compared to female friendships. The great emotional and mental health value that men derive from leaning on each other is often ignored and at worst, ridiculed. All men have friends that take them through life's worst predicaments and "All the Sleepless Nights" is a heartwarming example of one such relationship.
"All the Sleepless Nights" is an ode to nightlife. Director Michal Marczak takes the sleaziness out of nightlife and presents it as a stage for self-discovery, growth, and healing. For someone who considers dance to be a lifeline, and nights out a means of bonding with friends and injections of exhilaration into mundane, daily routines, "All the Sleepless Nights" was a very relateable gift. I couldn't behold all the beauty it contains because the cup of litness overfloweth that much.
Florida Project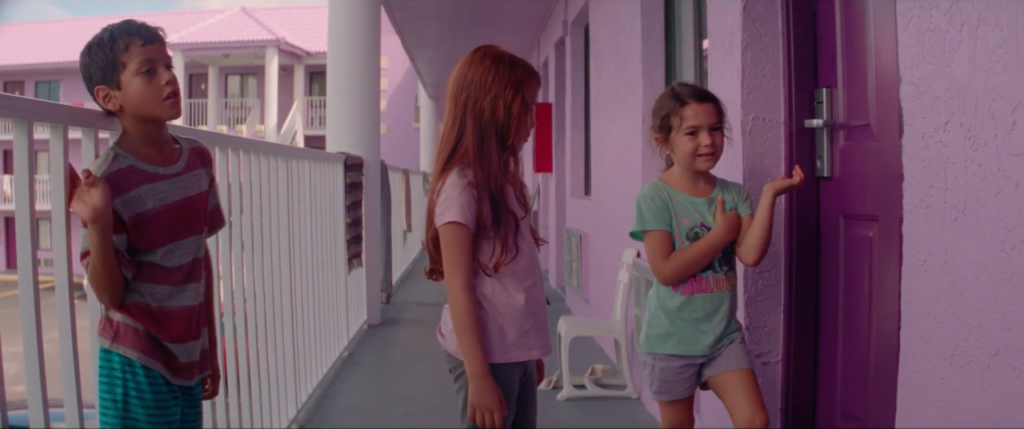 Full disclosure, I have a mega crush on Sean Baker so my review of the "Florida Project" should be taken with a grain of salt. In "Tangerine" Baker told the story of an unshakeable friendship between two transsexual women in downtown Los Angeles, shot entirely and magnificently on an iPhone. How could he possibly top the charm of such an ingenious and refreshing concept?
I would say with "Florida Project" Baker has, at the very least, matched the charm of "Tangerine". The characters and plotline here are ones we've definitely seen before but through Baker's awed, rainbow-hued, and love filled eyes, the experience becomes exceptional.
Little six-year-old firecracker, Moonee, is having the summer of her young life shooting the shit with her friends that live in the motel where she lives with her teen mom Halley. Halley gets into arguments with the motel manager, played by a resurfaced Wilem Defoe, over Moonee's mischiefs. Moonee turns off the power for the entire building, drops spitballs on passersby below and then with what is the straw that breaks the camel's back, burns down an abandoned house.
The motel is inhabited by low-income families, majority of which are single parent headed. Some are just passing through and others stay for the long term. The children play together while mothers form their own friendships. Baker shows us the minutiae of this very specific social stratum with a lot of admiration. There is not an ounce of condescension. The motel is located near Disneyworld, a place that is not accessible to the children of the motel who make do with kitschily coloured ice cream stands, fried chicken diners, and Targets at a walkable distance from their neighbourhood instead.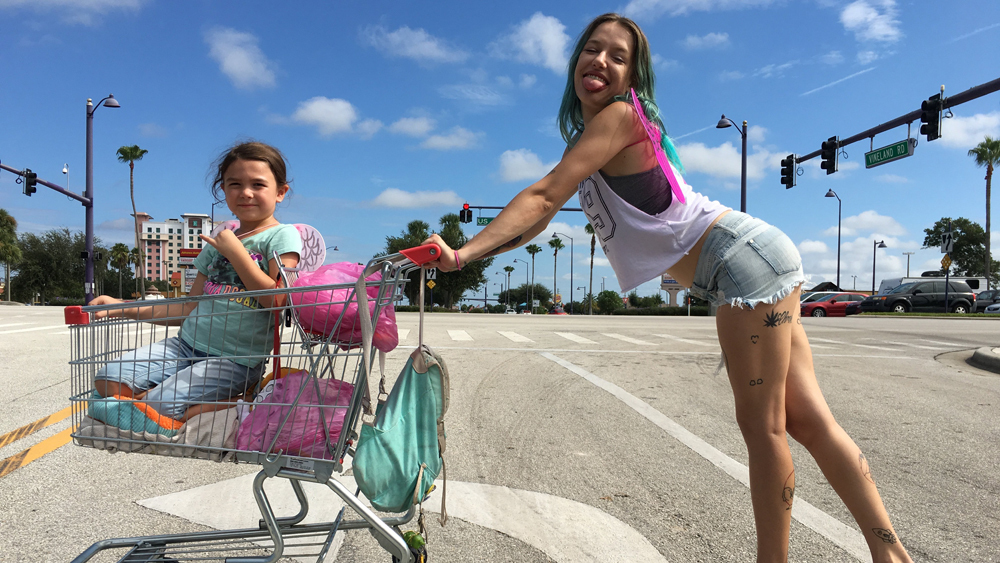 Halley is full of anger and frustration at her limited resources and resorts to sex work and selling wholesale perfumes to golf club members to provide for Moonee. Baker puts together a narrative that slowly reveals the pressures that plague Halley as a mother who herself is a child. Although the movie takes a look at the hardships faced by Moonee and Halley, it is never hopeless or sad. The mother-daughter duo always finds ways to have fun and laugh. Even at the end, in the face of tragedy, I didn't find myself filled with sadness. I knew the grit in Moonee and Halley would ensure they would be fine. In them, Baker has created resilient characters that thrive despite their circumstances and who are perhaps made steely and aggressive because of them. Played brilliantly by first-time actresses, the characters are instantly loveable. The trap music loving Halley and the f-bomb dropping Moonee show us an unusual mother-daughter relationship, held together by a love that has a very unusual visage.
"Florida Project" is a visually stunning depiction of how a large population of America lives today. It is sometimes reminiscent of "American Honey" which was another beautiful film about American teenagers on the lower end of the economic ladder. Movies like these bring to our liberal bubble attention the severe lack of resources experienced by many communities around us in North America. Baker has highlighted the beauty of these communities, the colours, the sunshine, the jokes, playfulness, music, and graffiti through his film and presented the ability of humans to create beauty out of difficult situations. I admire Baker's vision that sees beauty in places where most of us would not.
The Square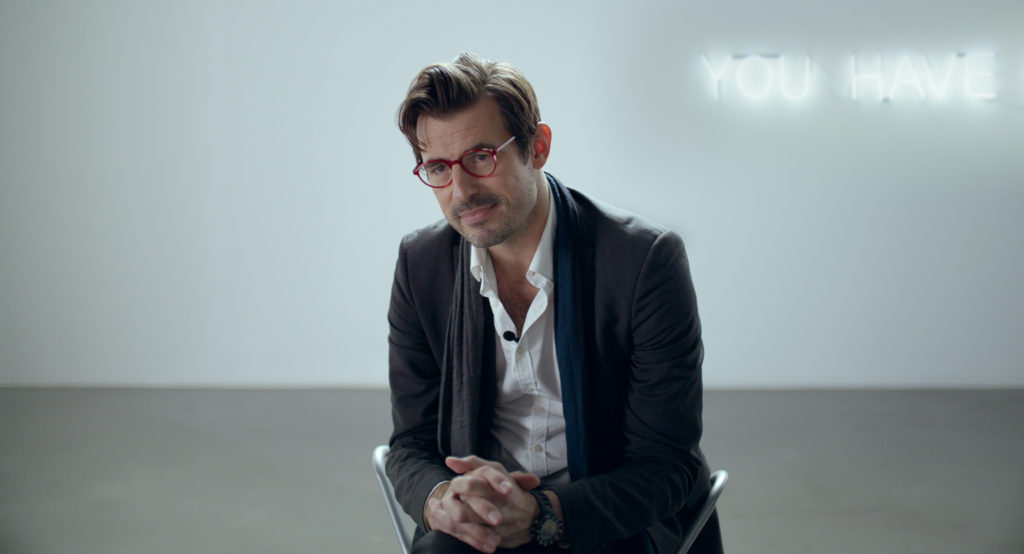 Ruben Östlund's follow up to the brilliant, moral, ski holiday saga that questioned the false face of masculinity, "Force Majeure," is a comic critique of art and liberal selfishness. Christian is an influential figure at a prominent art gallery in Stockholm. He considers himself to be cultured and benevolent. But when his phone and wallet get stolen, he discovers petty human emotions rouse in him that take him on a revealing journey of self-discovery.
"The Square" is a pastiche of images and subplots that add to Östlund's study of human selfishness. Beautiful to watch, the film takes us around the sexy Swedish city with a rather fetching leading man, who stands tall at 6'5 and moves with a masculinity that is fluid and confident. It could be classified as a dark comedy but I didn't really find anything dark about it. It's packed with levity and light.
Elisabeth Moss makes an appearance as a journalist who has a less than satisfactory romantic tryst with Christian, and lights up the screen with her confusion at Christian's immaturity. Östlund uses the film to make a point about selfishness in the context of the current immigration and refugee crisis in Sweden and in wider Europe. He asks questions about our humanity and where we draw the lines when it comes to lending generosity to people outside of our social strata.
Östlund is a genius. He packs so much into a 2-hour movie and never tires you out. I'll be watching everything he makes after this. My obsession with Scandinavia after visiting Denmark over the summer and falling in love with it, was stoked even further by this gorgeous film.
Call Me By Your Name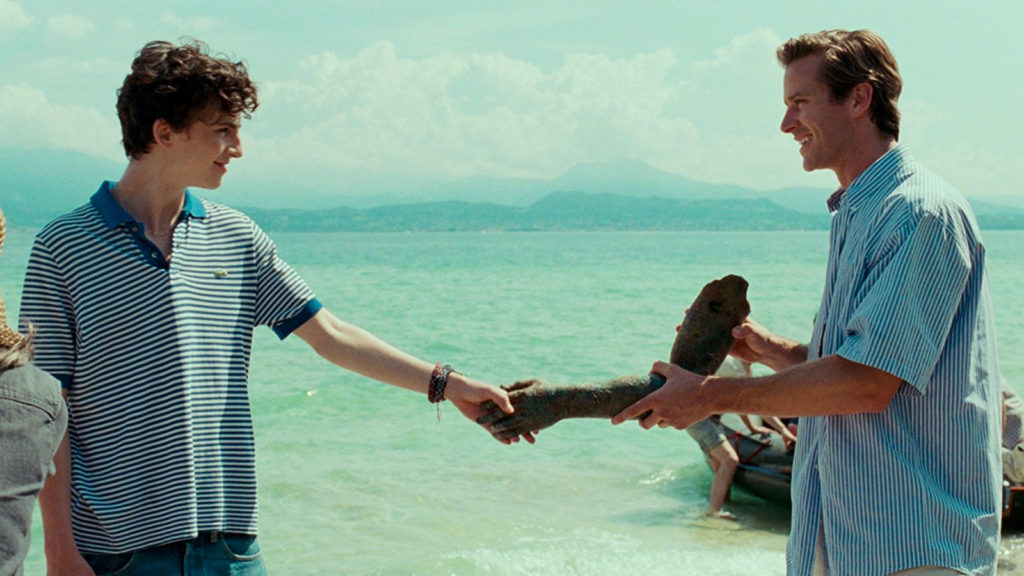 First love is a whirlwind. Hormones make colours pop, music speaks directly to you, and your body is a live wire. Complicating all this is troublesome skin, awkward elbows, questions of self-esteem and wanting to shake off your parents at all cost. So when love comes it is nothing less than a miracle. "Call Me By Your Name" is the story of American teen Elio, living in Northern Italy, and the much older, visiting American graduate student, Oliver.
The triumph of "Call Me By Your Name" is that it recreates feelings of new love, magnetic attraction, electric flirtation, and sexual chemistry unbelievably organically. It, of course, is a gay love story, and yes the plot is directed by the sexual orientation of the characters, but it's so universal that gender ends up being the last thing on your mind.
I loved watching Elio and Oliver fall in love- the teasing, the push and pull, the desire in disguise, never knowing how a move will land in, smarting humiliation or devouring pleasure. It doesn't hurt that Timothée Chalamet and Armie Hammer are painfully good looking. Chalamet' dark ringlets and pixie features are akin to a contemporary Adonis, and Hammer's fit body is always bursting out of his tight campy 80s casual wear as if his sexuality is a secret he can hardly contain.
Director Luca Guadagnino's vision often alludes to the classic Greek and Roman cultures through sculptures and ruins the pair spend their time exploring. Cultures in which Elio and Oliver's love would have been commonplace. The Italian summer is the perfect backdrop for this romance. Sun-soaked orchards bear heavy fruits that Elio and Oliver pick and sink their hungry mouths into. Stone-lined, cool pools provide escape from the unforgiving summer sun. The villa with its many interconnecting rooms, and arrays of windows and doors, keep Elio and Oliver's secrets. The colour yellow appears as a not so subtle sign of consent, in the bright, creamy yolks of the soft boiled eggs that Oliver laps up at the outdoor breakfast table, and that also happens to be the colour of his bold swimming trunks.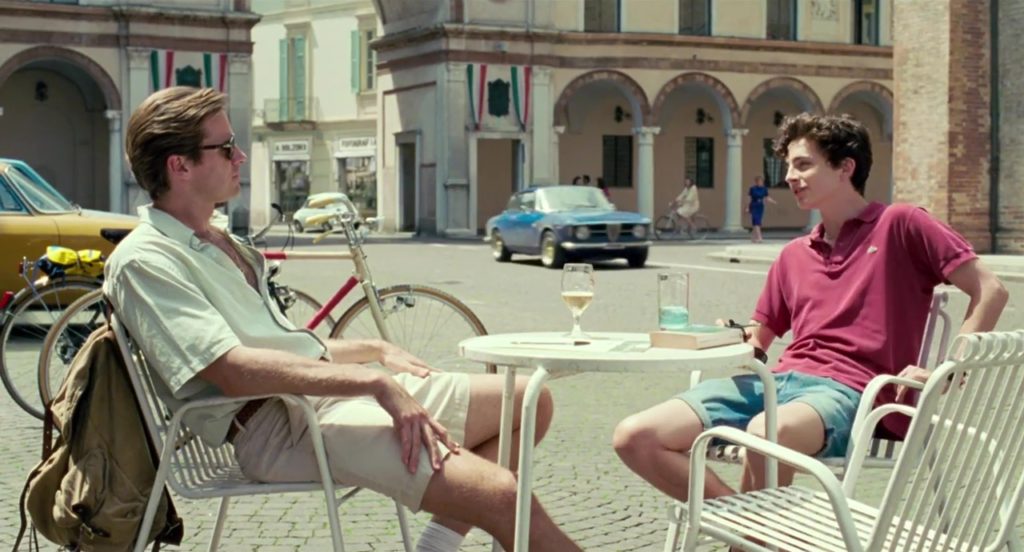 We watch Elio's desire for Oliver grow, be denied, and then grow even stronger until it is finally accepted. When Oliver finally surrenders to Elio the way their bodies collide, all bones and elbows and knees and femurs, shows how much they had been waiting to be together. Their love for each other is so natural and founded in mutual admiration and respect. Like, of course they would fall in love. They are beautiful men in a beautiful setting. Arguing over Bach. Duh!
I loved the scene where the two bike into town, and in a bald piazza, with a bike rack laden fountain separating them, Elio tells Oliver in riddles about his feelings, and Oliver knows exactly what he's talking about. When they have their weekend getaway as a couple our hearts break from anticipation. The doomed couple fits an entire lifetime into a weekend of kissing in the streets, running around waterfalls, and making love in ancient hotel rooms. Isn't that what all first romances are about?
Music is a huge force in the film, from the cheesy Psychedelic Furs number that will get stuck in your head for days, to classical compositions, Guadagnino pairs the high and the low to echo this story through the ages. Oliver's love for dance is endearing. He gets to truly be himself when he dances but even then will only dance with women in public, much to the Elio's chagrin. Oliver's compulsion to be secretive is at odds with Elio's longing to flaunt their relationship and the safety that he is afforded by his supportive family when it comes to his sexuality. I also enjoyed that nothing bad happens to Elio and Oliver in this film. They aren't physically assaulted nor verbally attacked. I didn't put "Beach Rats" on this list which is also about a young man coming to terms with being gay in the homophobic suburbs of New Jersey, (or the white "Moonlight"), for this very reason. I want to see gay men be happy on screen now.
There are so many details that collectively work together to create the perfect nuances of this sun-drenched romance. I could watch it over and over again to catch them all and experience the sweetness of falling in love for the very first time, again and again.
Big Sick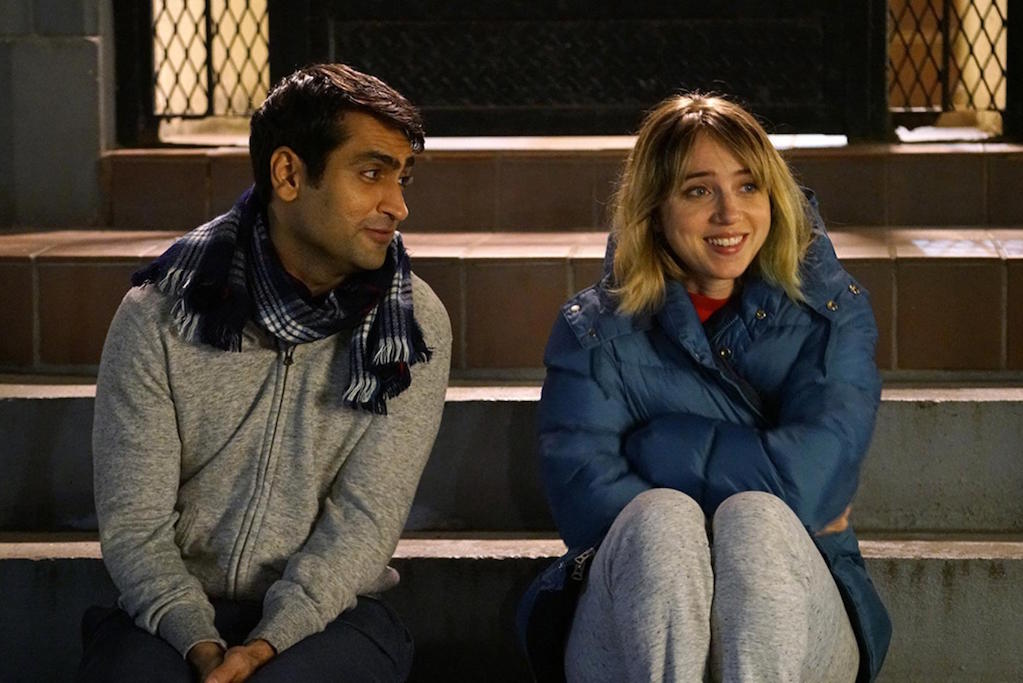 Kumail Nanjiani won our hearts in "Silicon Valley," which gave him the platform to write and star in a movie about how he met and married his wife, writer-producer, Emily Gordon. "The Big Sick" is remarkable in that it centres around a male, South Asian protagonist and that too in a romantic setting, which is rare in Hollywood where South Asian men are frequently desexualised. Despite its pioneering status, the film is never preachy. It's cleverly funny and genuinely romantic. The real heartwarming part is the relationship building that happens between Kumail and his in-laws, as well as with his own parents. Zoe Kazan is adorable but since she's in a coma for much of the movie we don't get to see too much of her. There is always the thrill of knowing that the story is real and no matter how complicated it seems in the moment, that it will end up working out. Interracial romances are nothing new, yet "The Big Sick" manages to show us something novel by concentrating on the endearing personalities of all the parents in the story.
Ray Romano and Holly Hunter are brilliant as Zoe's parents, while Anupam Kher and Zenobia Shroff play Kumail's stern parents. The film has drawn criticism for portraying Kumail's Pakistani-American parents in a less than fun light, as opposed to Zoe's parents. Kumail's parents weren't given any redeeming qualities outside of their sternness. Similar criticism was made with regards to the Pakistani suitors that Kumail is forced to meet, who are depicted as bottom of the barrel stock. When compared to something like "Bend it Like Beckham" where Indian parents are shown as rigid in their traditions but also to be loving, generous, concerned, and seen dancing, joking and having fun, the playing field does seem uneven. Nanjiani and Gordon could definitely have balanced out the representation on both sides of their families a bit more.
To focus on these criticisms would be nitpicking because it distracts from the giant feat that is a male actor of colour being seen by a global audience in a way that he wants to be seen. This is definitely a stride forward for Hollywood that is trying hard to close its shameful diversity gap.
"The Big Sick" was definitely a highlight of 2017 and filled us with warm fuzzy feelings.
Mother!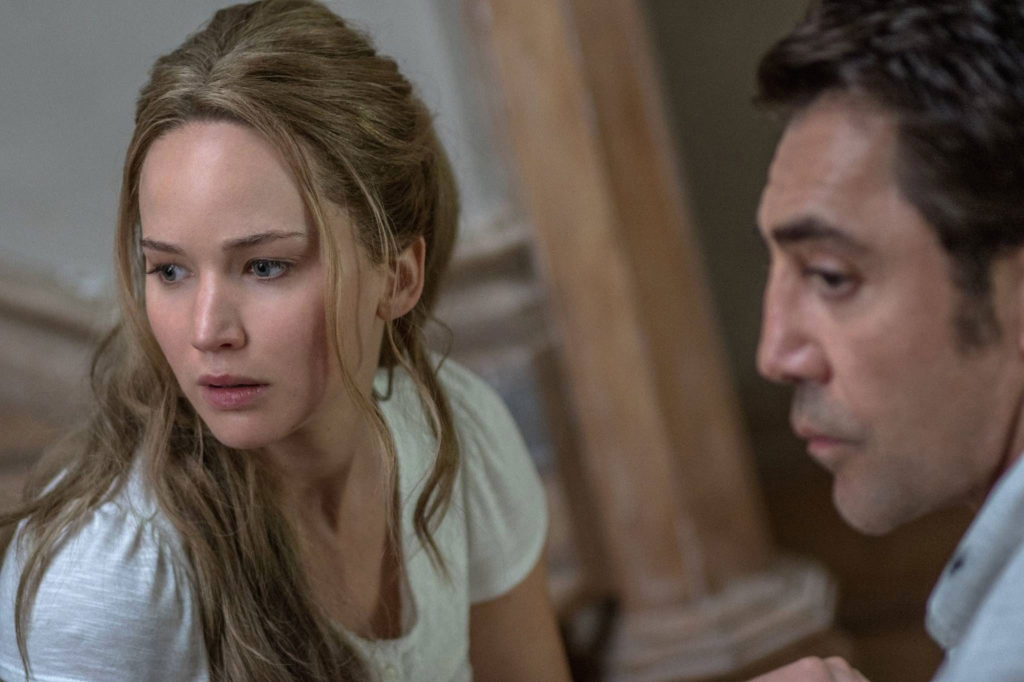 I resisted watching the allegorical "Mother!" largely due to the many horrified reviews I ended up reading but I am so glad I gave it a chance because it was plain exhilarating. Granted that for 90% of the movie I kept asking myself, "what the hell is going on?!" but in the last 10% when things clicked, it was extremely satiating. The film follows the same vein as Darren Aronofsky's more experimental works like "Black Swan" and "The Fountain".
A writer and his wife live in a large colonial house in a remote pastoral setting, where he is frustrated by his writer's block and she concentrates on renovating their new house. When a strange man and his sultry wife pay the couple a visit, all hell breaks loose. The writer's wife played by a perpetually bewildered Jennifer Lawrence, watches helplessly as her husband gives the strange couple access to their home that she is so lovingly building, in exchange for listening to their stories that begin to cure his writer's block. Given free rein in their home, much to the writer's wife's dismay, the strange couple destroys objects and upends all order. Things escalate after the writer agrees to host the wake for the strange couple's deceased son who incidentally dies in their house after a filial dispute. The writer, of course, does this for the story. The wife's anxiety grows and grows as the writer's block lifts and lifts.
The movie is quite thrilling and can definitely be classified as horror at many points. Javier Bardem as the writer is quite convincing but it is Lawrence's facial expressions that pretty much carry the film. We see how the writer's thirst for artistic glory and fame becomes cannibalistic and destroys his home, his relationship and his child. Aronofsky's interpretation of the inner struggle faced by artists is exaggerated to provoke thought and that is where its genius lies.
Others
Girl's Trip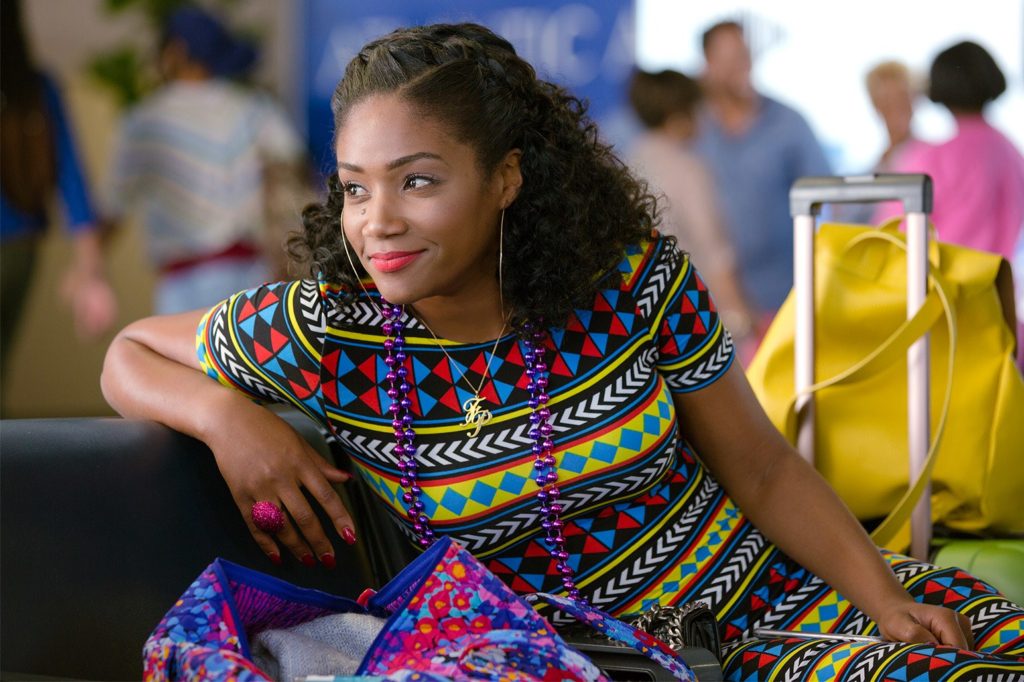 "Girl's Trip" may not have had the most original plot or been the most innovative when it comes to cinematic aspirations, but it was a joy to watch. Four beautiful black women reunite for a weekend in New Orleans and rediscover who they used to be before adulting happened to them. This is a fun film for a girl's night in. The best thing about it is, without a doubt, Tiffany Haddish. Haddish is so uninhibited she is wonderful to behold. All her jokes land and she captivates your attention. Watch it for her if not for anything else.
Get Out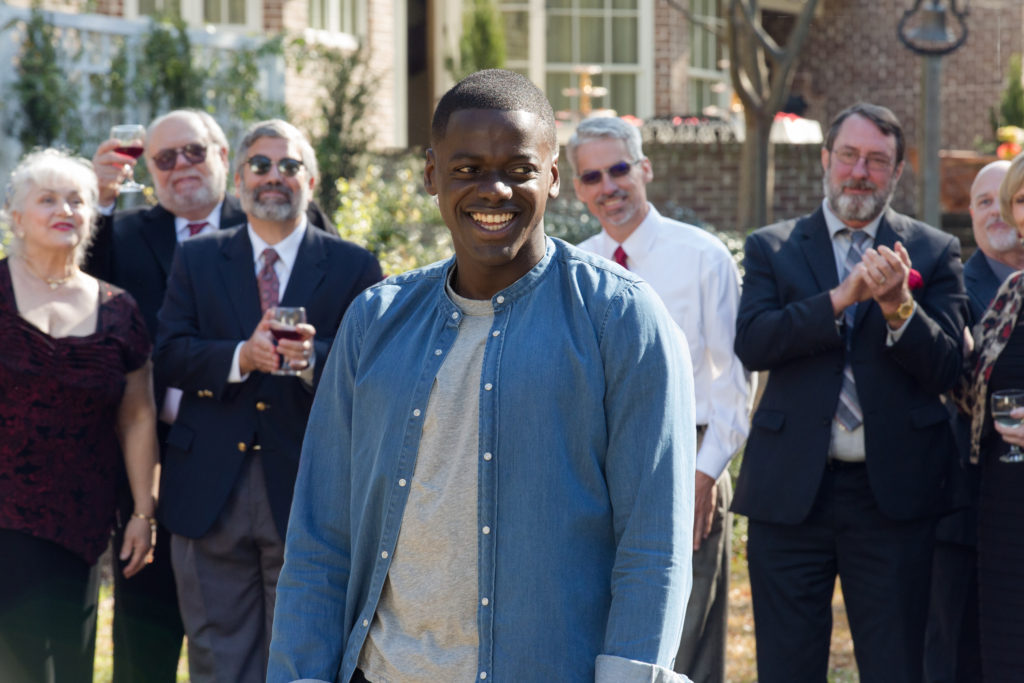 "Get Out" was the talk of the town. It is a horror film whose horror is rooted in reality. Jordan Peele's intelligent film turned our expectations on their heads by reversing the racial dynamics in a classic, suburban horror plot. Daniel Kaluuya is brilliant as the only black person in a white town while Allison Williams as his conniving girlfriend gets to break free of her Girls typecast. "Get Out" will no doubt sweep many of the awards this year but I personally didn't find it as scary as I thought it would be. The end seemed to be rushed and resolved too conveniently (like the last Harry Potter instalment). The race reversal though blew my mind and will forever be responsible for my questioning of racial dynamics in films.
Ladybird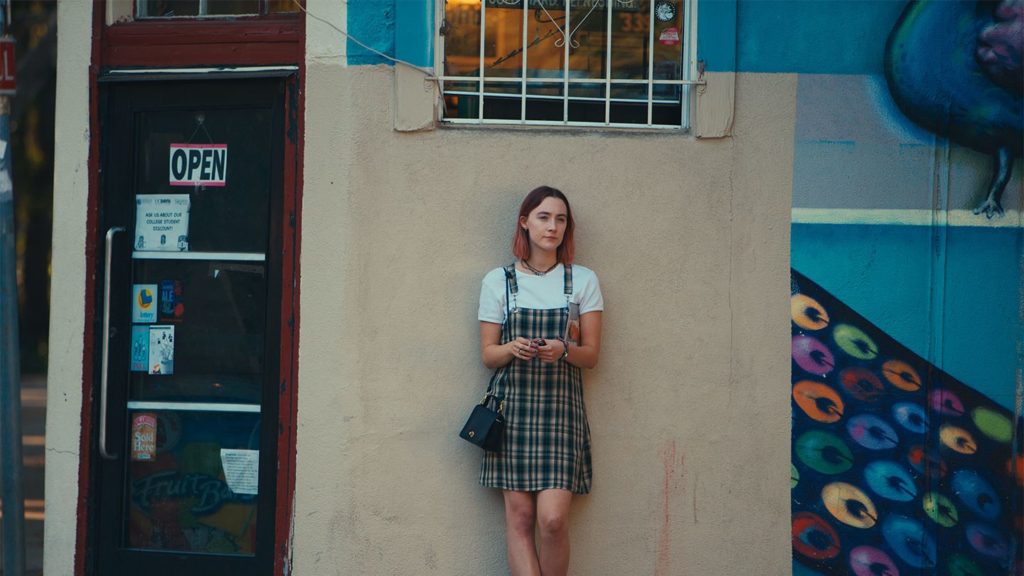 Everyone is talking about Greta Gerwig's directorial debut but unfortunately, I was left cold by "Ladybird". I adore Gerwig. I have seen everything she is in. I loved and rewatched "Frances Ha", "Lola Versus", "Mistress America", "Maggie's Plan" and "Damsels in Distress", and I really, really missed seeing Gerwig in front of the screen in "Ladybird." I realised the reason I loved all these movies is that they showcased Gerwig's charm, which unfortunately could not be recreated by Saoirse Ronan as amazing an actress as she is.
This autobiographical story felt all too familiar. I felt like I was watching the episode in Girls where Hanah goes home to visit her parents. The visuals were the same, as was the protagonist's internal struggle. Ladybird's emotions of an American teenager didn't add much to what we have already seen, especially from teen movies of the 90s. The familiarity of "Ladybird"'s premise missed the mark for me, but I do think if Gerwig had starred in it, I would have liked it more.
TV that Had Me Hooked in 2017
Insecure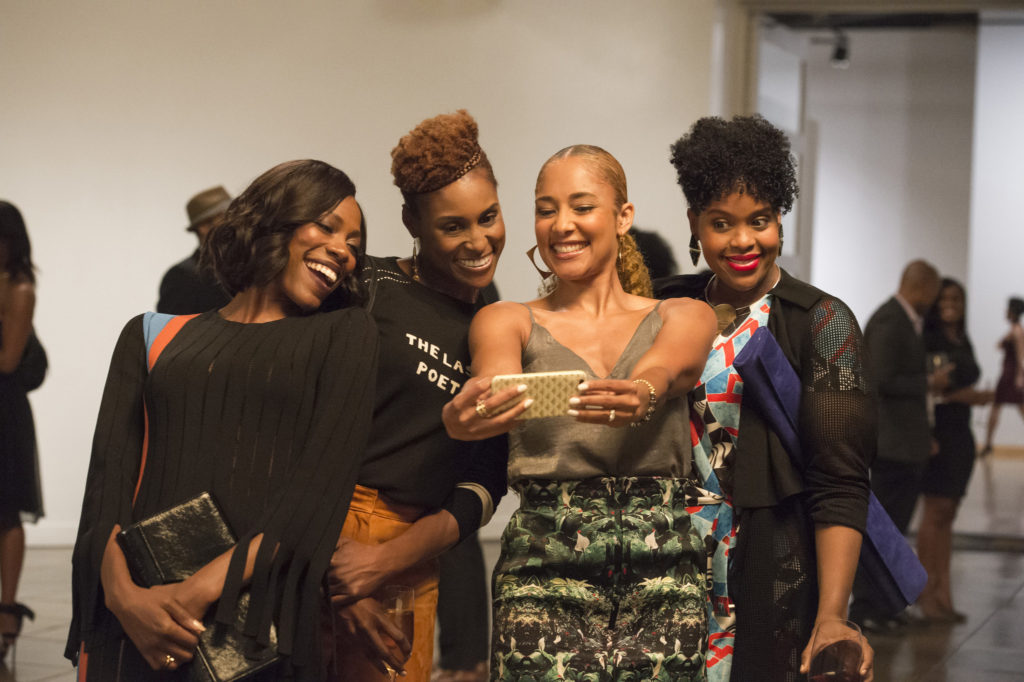 Issa Rae made television this year with the second season of "Insecure". This beautifully shot and juicily feminist show about two best friends in Los Angeles scaled the heights of cool sophistication. Rae broke all the rules when it came to characterisation, she showed us what female infidelity looks like, what being female and single in LA looks like, what the glass ceiling looks like, and basically what being a woman of colour looks like in our seemingly progressive world with all its blink and miss microaggressions.
I loved seeing powerful and beautiful women of colour in control of their lives and careers, making mistakes and owning them and dealing with some very fine men (shoutout to Dro). The disintegration of Issa and Lawrence's relationship was captured in an extremely relatable manner, and even though the show is based on Issa's experiences we still got to see detailed accounts of what happens to Lawrence after the breakup, which was very engaging. Lawrence as the guy who gets cheated on was a new thing on tv. He played this character so sensitively that it was hard to not be 100% on Issa's side all the time. Lawrence showed us the new face of masculinity in 2017, graceful, and not bullheadedly egotistic but rational and comfortable with vulnerability.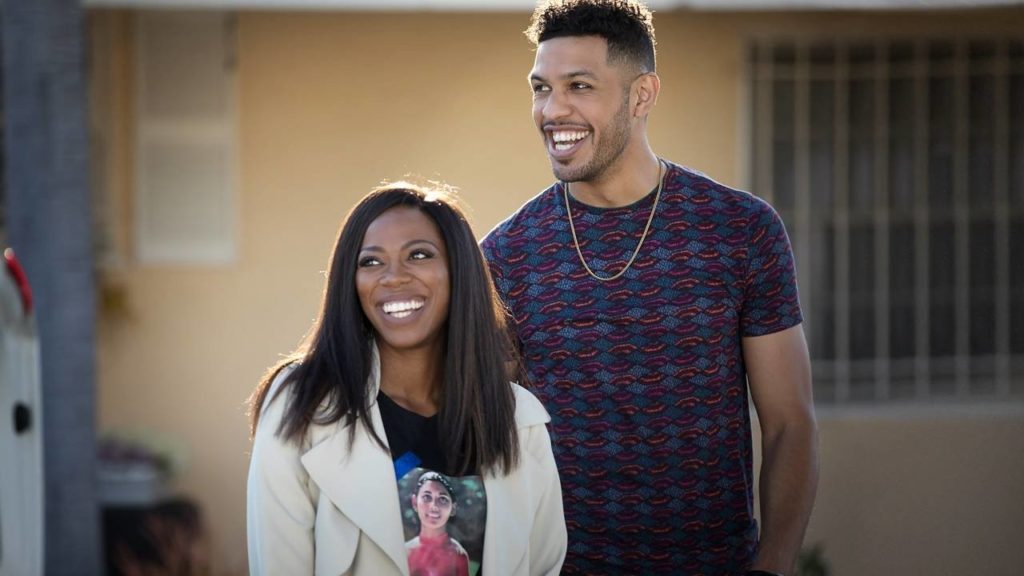 The music in this season was hella lit. Rae released a Spotify playlist of the entire soundtrack and I've been listening to it ever since. The cinematography was also innovative as the lighting was switched up to the kind that plays to the richness of dark skin.
"Insecure" was probably the coolest show on tv this year and one that was behind many of television's diversity-related firsts.
Broad City

If you can believe it, "Broad City" got even better this year. It's apparent that Abbi and Ilana's budget got bigger and so did the playground for their mad ideas. Ilana got rich through her soul-selling, serving job at Ru-Paul's sushi restaurant, all the while trying to get over Lincoln. Abbi meanwhile got fired from a real job by her boss played by Wanda Sykes because she got high on mushrooms with Ilana, which also turned out to be the most beautifully animated episode in the series ever. We also met her mom and Ilana's family in Florida. In the house sitting episode, Mike Birbiglia played Abbi's high school English teacher whom she swipes right on. And the best episode of all was the season opener where we get a Sliding Doors version of Abbi and Ilana's own meet cute. It is poignant, sweet, and not at all what you expected.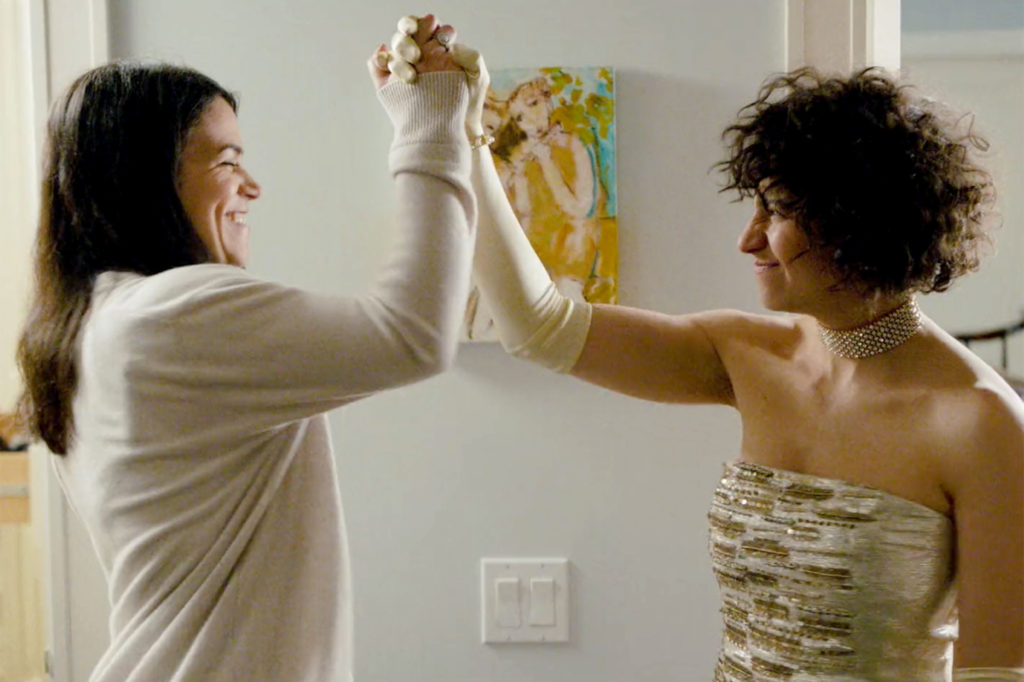 In its fourth season, "Broad City" has gotten funnier, weirder and "fleshier". I can't wait to see where the ladies take the show in season five!
Master of None

Aziz Ansari blew us away with the second season of "Master of None". Opening the season with a black and white Fellini-esque episode set in Italy complete with Italian dialogue, signalled immediately to audiences that he wasn't here to do what everyone else is doing. Taking cues from directors Ansari has admired, he proceeded to unfold episode after episode of tv risk-taking.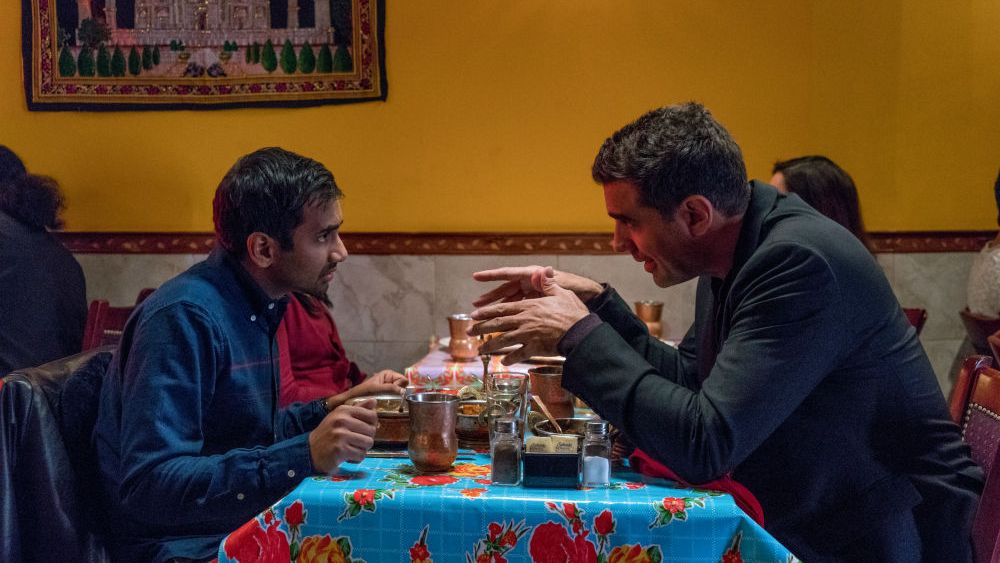 Threading all the episodes together is the unrequited love that Aziz leaves behind in Modena. The Italian episodes were gorgeous to watch and to see Ansari speak in near perfect Italian was awe-inspiring. When he comes back to America, Aziz hangs out with his parents and reveals to them that he drinks alcohol, and eats pork, he stars in "Attack of the Cupcakes", dislodges a sexual harasser of a tv producer (foreshadowing much?), has Thanksgiving dinner with his friend's religious Caribbean family as his friend brings home her girlfriend, and goes on a tonne of tinder dates in a montage like episode. There is also a wonderful episode featuring deaf characters, that forces us to sit in silence for 20 minutes, and that concludes with African cab drivers on a disastrous night out that takes a turn for the better.
Ansari is a phenomenal force on television right now. He is determined to elevate his craft and make television that will stand the test of time like the greats he has modelled his episodes on.
Easy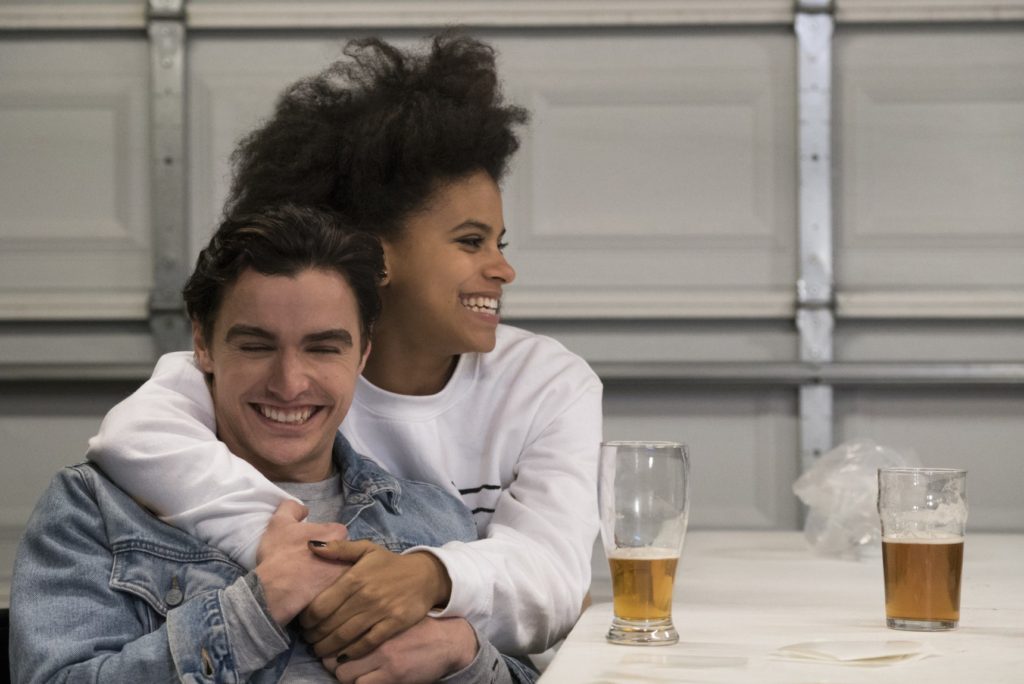 If you want to know how to do diversity right, you should watch "Easy." I wasn't expecting much when I turned it on in the background while I cooked dinner and cleaned the house but it didn't take long for me to put everything down and pay attention to this mightily underrated show.
"Easy" is a set of independent episodes situated in various Chicago communities that are mildly interconnected. The second season has an episode corresponding to each story in the first season and moves them along to reach a satisfying conclusion. The stories are naturally shot, are many times erotic in nature, and they each have a surprising twist. They all, however, focus on our vulnerabilities as humans in a rapidly changing world.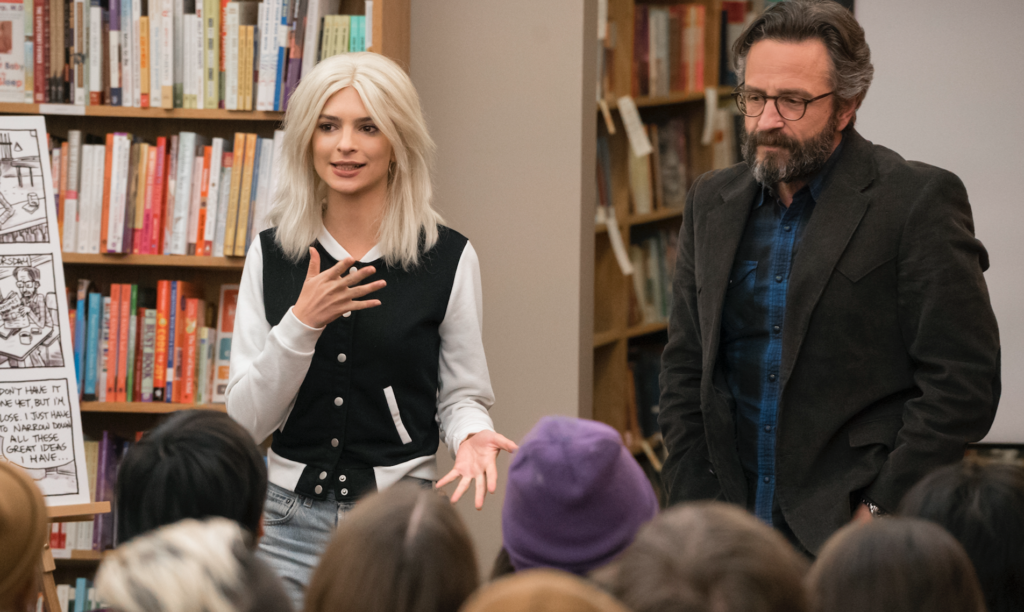 There is a married couple who decides to try out an open relationship. There is the lesbian couple who struggles with what it means to be a feminist and that struggles with their differences over veganism. There are two brothers, one rich and one poor, who start a micro-brewery together thereby accentuating the role that class plays in the outcome of our lives. There is the selfish, middle-aged writer who gets played by a young student on social media, and gets schooled on using the lives of his loved ones in his art. The list goes on and on. There is no shortage of novelty in the subjects that "Easy" tackles.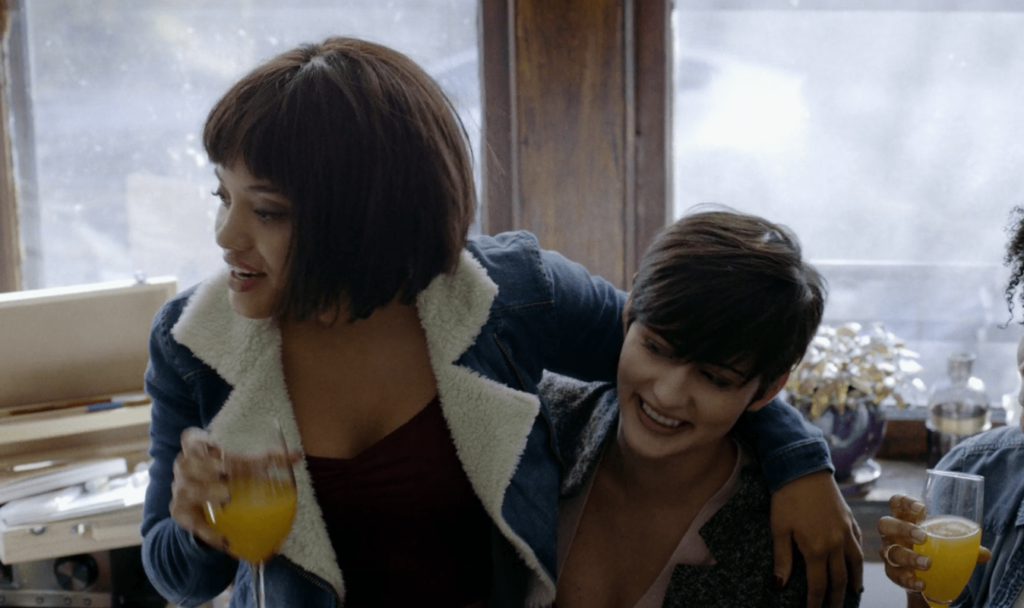 Something it really excels at though is representation. We see so many differences in race, sexual orientations, and ages that they become immaterial to our rationale. We stop relying on these suppositions to guess the outcomes of situations. We get trained to look beyond our assumptions. In this regard, "Easy" is a victorious project. I loved every episode and its modern take on life. These are characters who are open to trying new things and they are so lovingly crafted by their writers that its hard not to feel for them. Chicago itself also becomes a character as it engulfs these stories in its warm, urban culture.
If you're strapped for something fun to watch in the New Year, this would be a strong recommendation.
The Good Place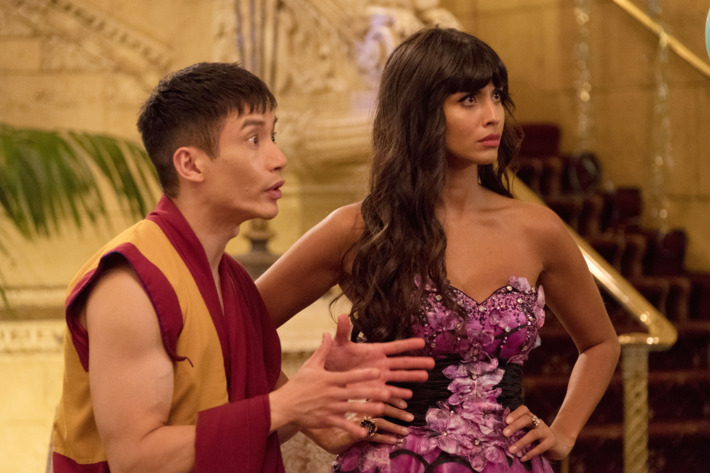 Who knew a cable television show about the afterlife could be this funny and this smart? NBC's "A Good Place" is my feel-good go-to. Its razor-sharp hilarity is thanks to comedy genius, Megan Amram's production, and the diverse team of writers that she has commissioned. Kristen Bell is a little, smart-mouthed cutie who busts heaven or "The Good Place" for the conspiracy that it is. Accompanying her is Chidi, her soulmate and ethics professor who provides commentary on all the goings-on in the story – what's good, what's evil, the meaning of life, the significance of death and everything in between. There is also the hot but dumb, deadbeat, EDM DJ from Florida, Jian Yu, and the English philanthropist and socialite Tahani.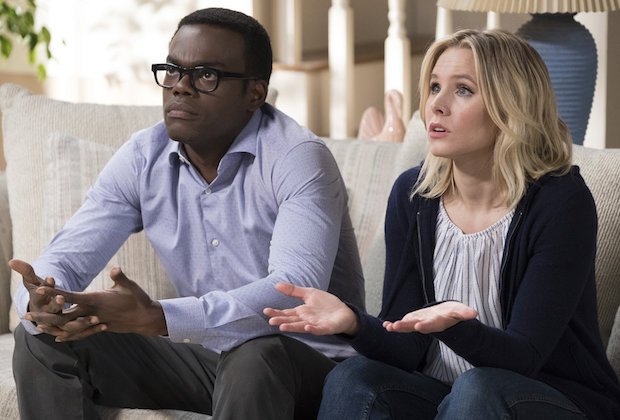 This show is very rich in diversity and it doesn't sacrifice character development for any of it. Like "Easy" it makes diversity the norm to the point that you forget to notice it.
"A Good Place" was the biggest surprise on tv this year and it made me so happy.
Honourable mentions:
We said goodbye to "The Mindy Project" as it was rambling on even though it actually got pretty funny again towards the end. "The Unbreakable Kimmy Schmidt" came back with its cute hilariousness as did "Curb Your Enthusiasm" with Larry David's revamped jerkiness. "The Handmaid's Tale" was cinematic but not near as good enough as the book while "Big Little Lies" was scandalously Californian and housewifey.
Podcasts
Call Your Girlfriend (first and favourite), S-Town (WOW), This American Life (never lets me down), Pop Culture Happy Hour (I never miss an episode), The Read (always hilarious), and Another Round (happiness in a podcast).
That's it from us at The Vancouver Arts Review. We will see you in the New Year with more reporting on the best that Vancouver has to offer in the world of art.
Happy New Year!
– Prachi Kamble
Year in Review: Things We Loved in 2017!