---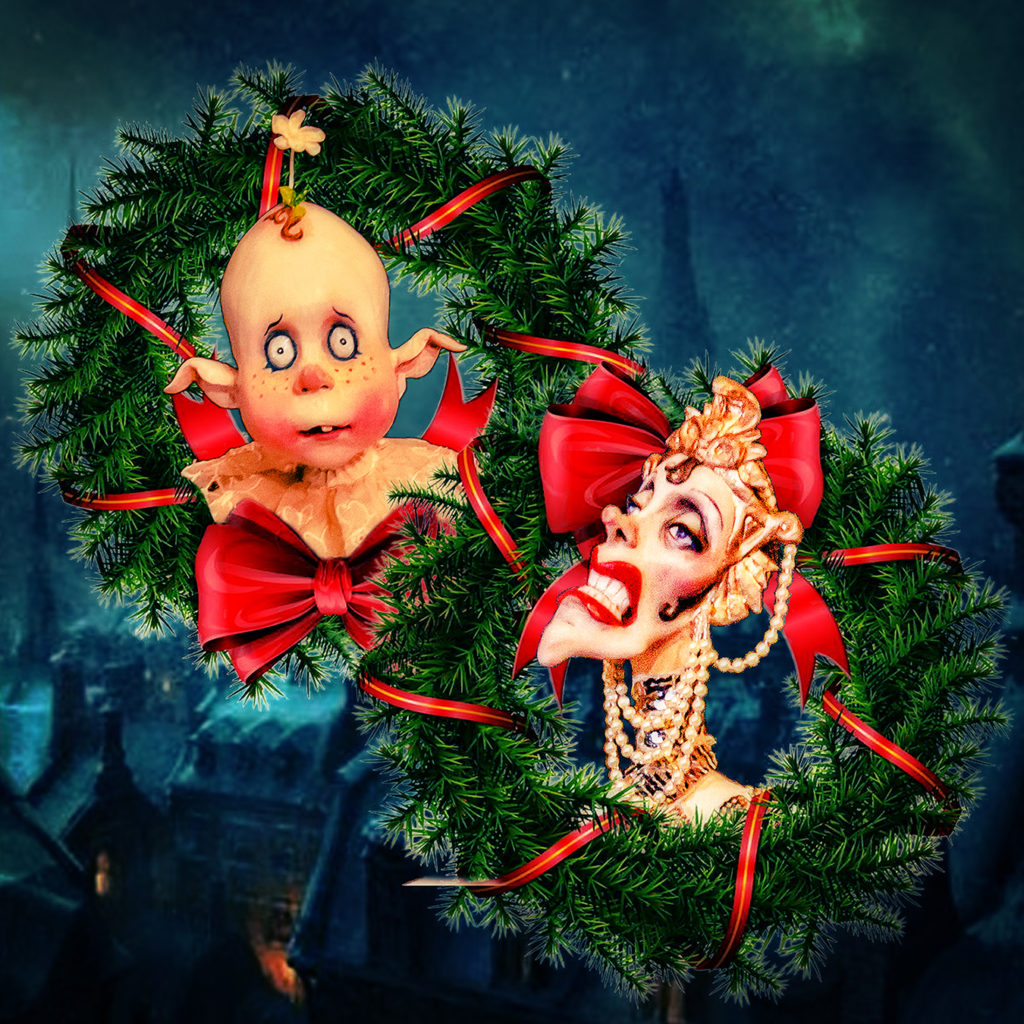 At the Cultch this festive season we're treated to Ronnie Burkett's much-loved cast of marionettes in an errrm… "organic" retelling of Charles Dickens' "A Christmas Carol". I say organic because the original story is used more as a guideline for Burkett to unleash his wonderful troupe of idiosyncratic characters with a mostly improvised script.  If you've never heard of Dickens's classic novel then you might be more than a little confused at what's going on. For the rest of us who use Scrooge as an adjective, it was a delight to see Dickens's timeless characters given a glorious and slightly smutty twist.
Those who have seen the Daisy Theatre before will not be disappointed to see a host of familiar, colourful characters, who have been recast in a Dickensian guise. Scrooge is played by Esmé, a bitter, fame crazed, aging actress. Joining her on her night of redemption are a host of withering thespians, vaudeville stars and eccentrics. My favourites being the earnest, Elfine Schnitzel and the geriatric, philanthropic thespians, collecting funds for destitute actors.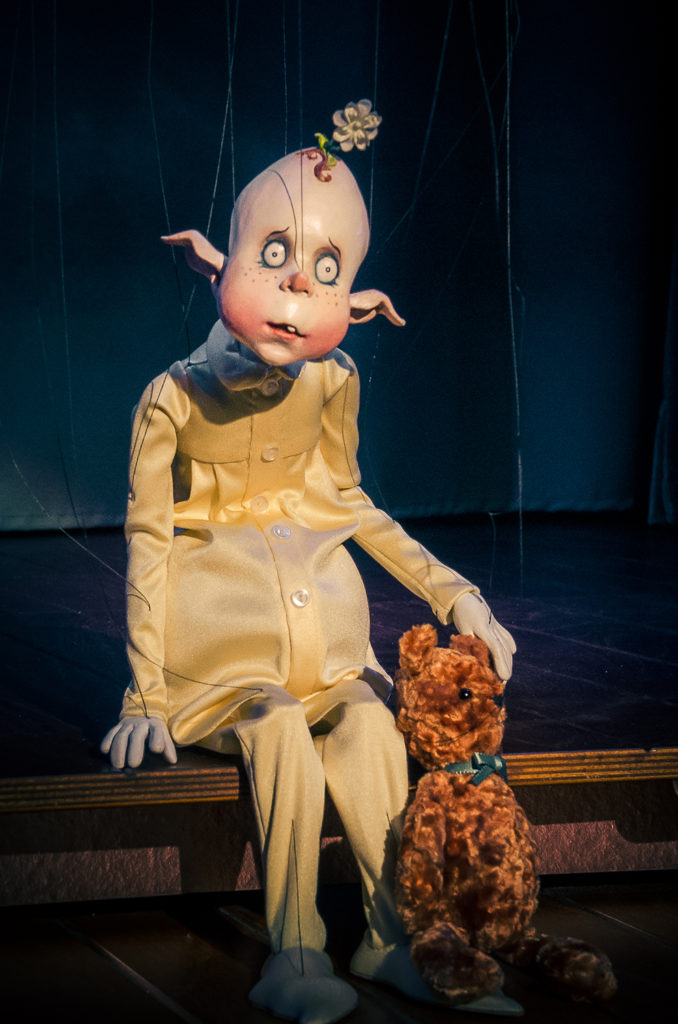 This performance will delight both the seasoned fan of the Daisy Theatre and the fledgeling audience member unfamiliar with this rambunctious rabble of frankly ludicrous characters. The marionettes were simply stunning. I was captivated by their craftsmanship; the emotive facial expressions and the exquisite intricacies of the costumes. The dexterity with which they were controlled was also mesmerising.  I recommend that you sit up close so that you can truly appreciate these beautiful creations. Although be warned front row/aisle dwellers; audience participation is requested.
In slightly surreal contrast to the refinement of the construction of the marionettes is the accompanying boisterous and wondrously lewd narrative. Almost all of the characters are delightfully awful and crude, but to the backdrop of an environment that is friendly and well spirited.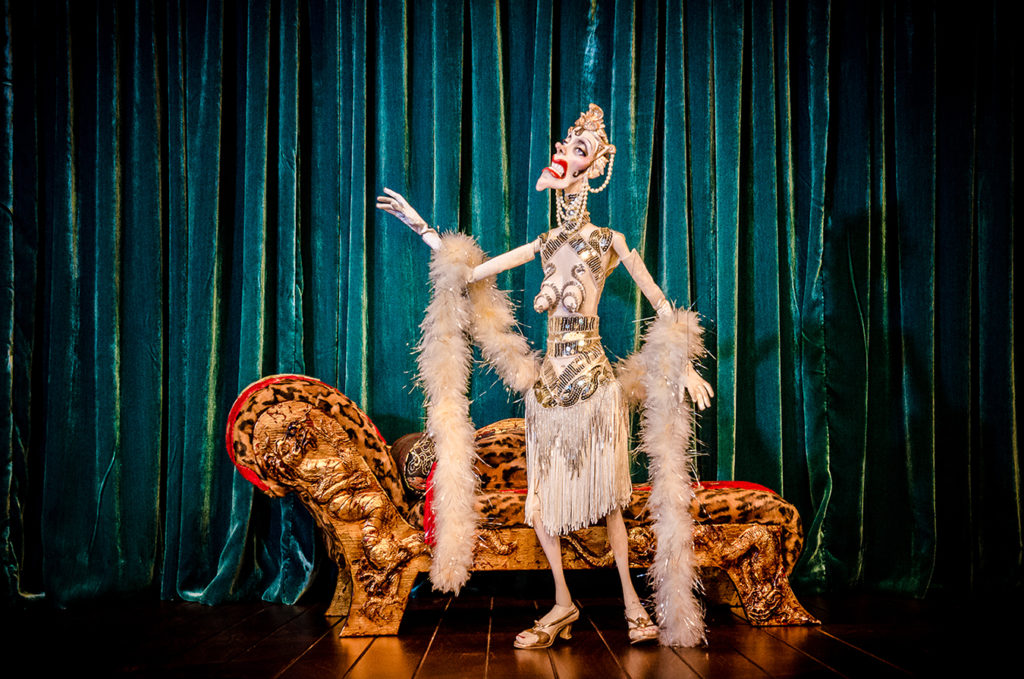 Ronnie Burkett has had much praise over the years and it is justly deserved. The combination of the mostly improvised performance and audience participation means that each performance is a wonderfully unique experience shared fleetingly between performer and audience. This show tickled me, so I heartily recommend that you unleash your cheeky side and go watch Little Dickens.
You can get your tickets over here. The show runs until the 22nd of December. Don't miss it!
– MG
Little Dickens Gives "A Christmas Carol" a Jazzy Marionette Treatment