---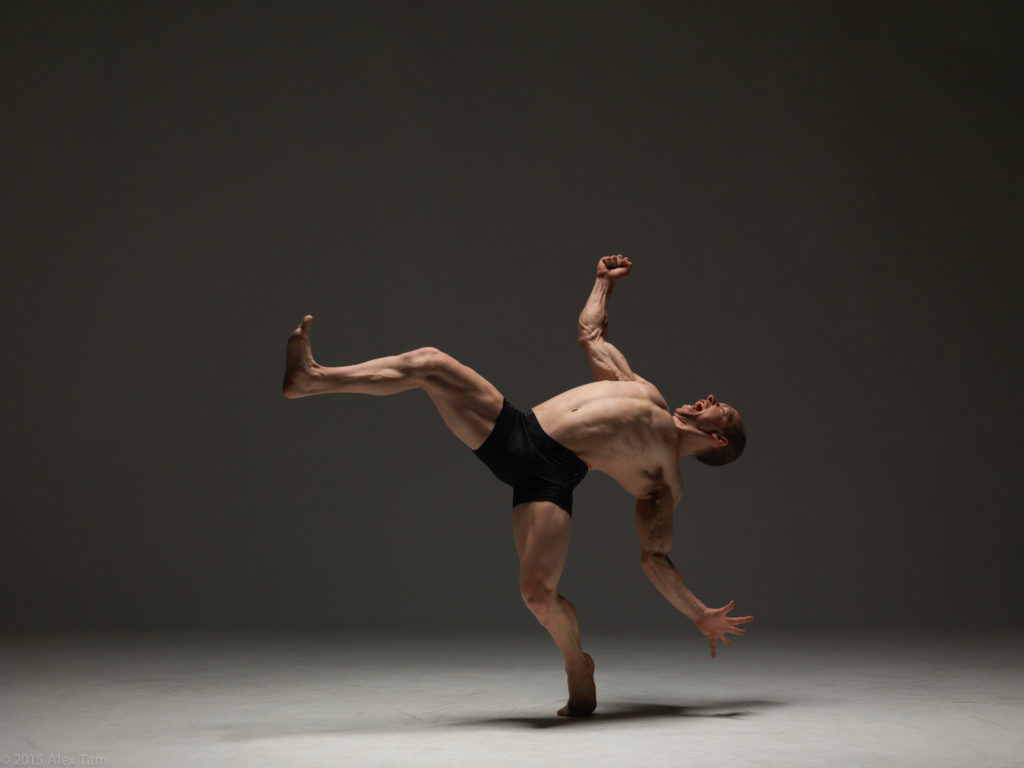 Last week in downtown Vancouver, The Dance Centre hosted talented choreographers and dancers so they could tell unique stories and blur the lines between genres of dance. We saw contemporary dance go places that we didn't know existed. The visuals were arresting and the themes were daringly topical.
Shay Kuebler's solo piece, Feasting on Famine, was an electric experience. Kuebler showed us the ridiculousness of hypermasculinity by pushing his body to its extremes in front of his audience. His physique was a powerful instrument that allowed Kuebler to perform lightning fast, earthy choreography.
Kuebler took us through the process of competing for a body building championship with a narrative steeped in humour- whether it be in the form of his exaggerated silky, red speedo to the cheesy exercise music. Our favourite part was when Kuebler ran a razor all over his body to simulate shaving, in hip hop motion nonetheless, but to classical and opera music! The juxtaposition was so full of beauty that we were left wondering why this had never been attempted before. It felt that natural. There was also a part where Kuebler ate an entire rotisserie chicken on stage to fuel his militaristic exercise routine.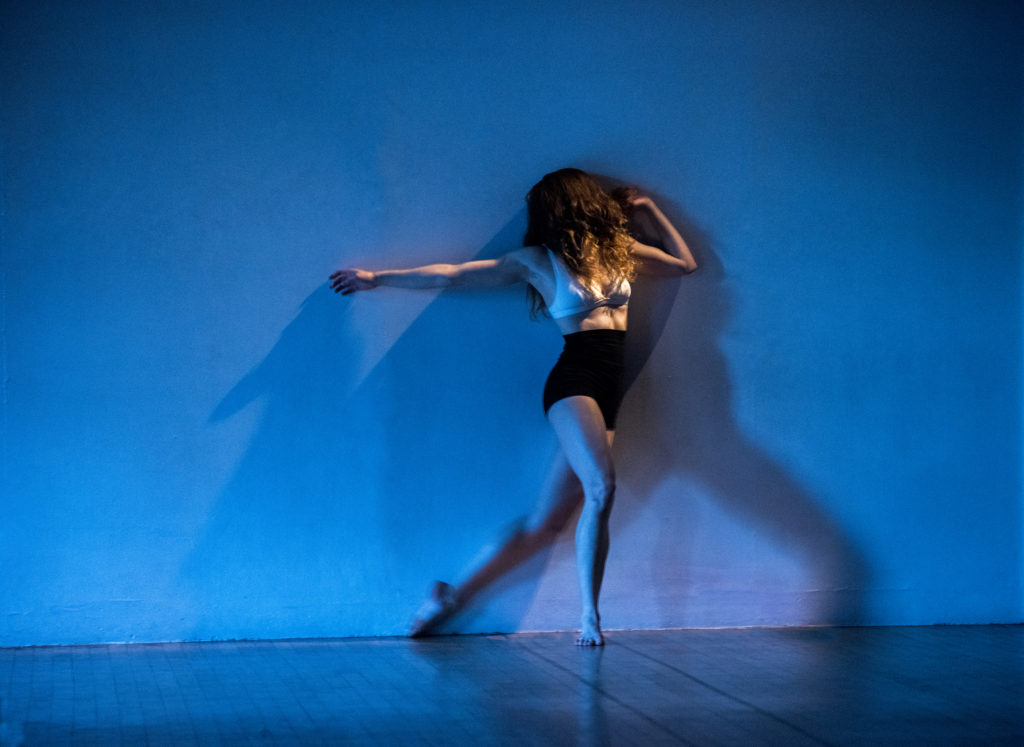 Julianne Chapple's Self-Portrait took a similar approach by amplifying the strength of femininity. Chapple took each of the three dancers in the piece, across the wall, on the floor, and over each others' bodies in a continuous but well-paced cycle. The dancers' bodies were steady and strong. Their faces were always covered by their sensual, out of the shower manes. As they did handstands and headstands in different permutations and combinations, they created layers of movement with each circle of choreography, each evolving an extra inch. Chapple's intention, she later clarified, was to paint the phenomenon of humans distorting their memories every time they revisit them. The piece was slow, sensual and strong. Extremely satisfying.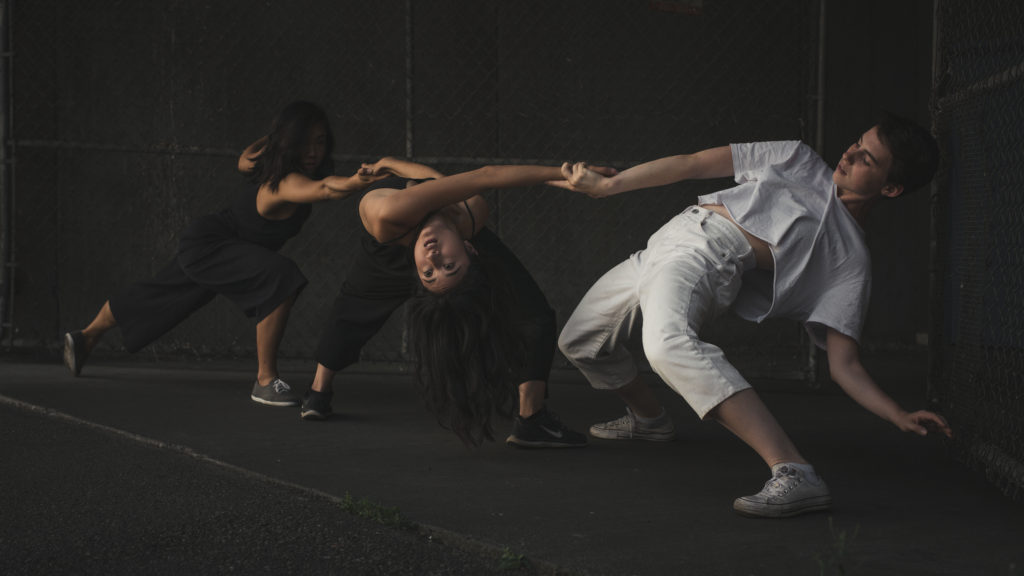 Marissa Wong's Surrendurance was a group dance set to some very high energy music. If you are a fan of fast moving dances, this one would have been for you. The choreography was BIG, with the dancers in continuous physical contact with each other throughout, perhaps to denote the binding ties of community- its perks and its downsides. The piece was not as abstract as the others but it was extremely enjoyable, largely due to its exciting momentum as well as the trendy electronic music it was set to. The dancers were dressed in rustic Urban Outfitters colours and resembled, quite possibly, members of a hip commune in East Van. It was all so youthful and contemporary and warm.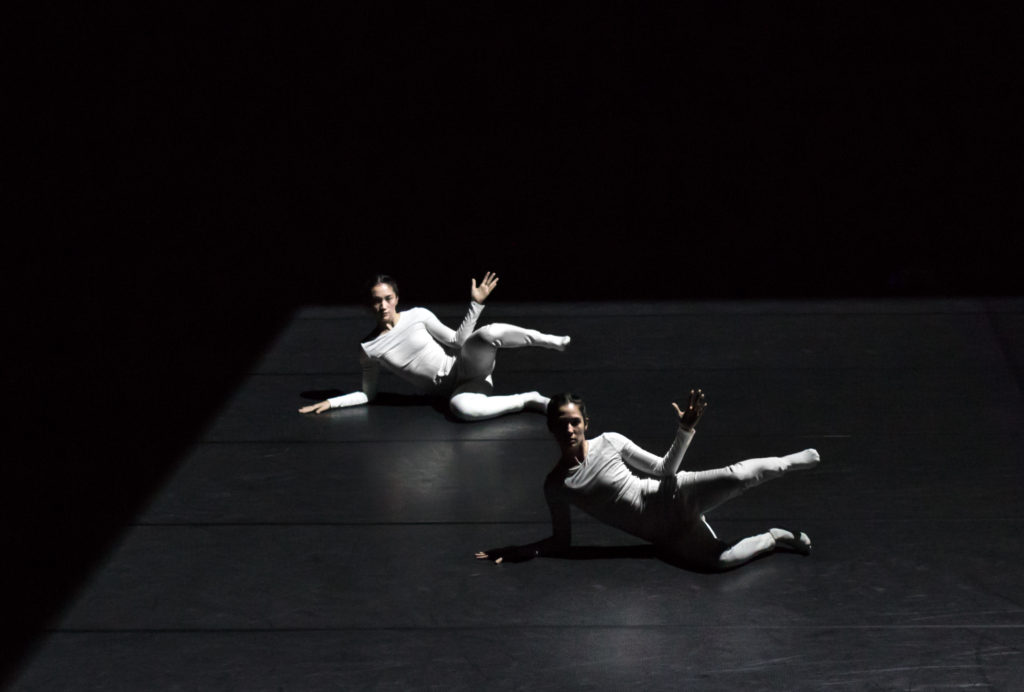 We also really enjoyed the futuristic movements of Mahaila Patterson-O'Brien's 8bitself. The patterns that the two dancers in white bodysuits created became etched in our memories. This dance proved that new movement can be just as elevated as the tried and tested forms of the classics. Ziyian Kwan's ode to her dad in Kwan Yin was heartwarming as well. As Kwan danced with her very adorable, non-dancer of a father to a live cello, she dug deep into the teachings of her culture and upbringing to make sense of the hopelessness of the world around her. Her movements, however, were quite limited, to allow her father to keep up with her. Next time we'd love to see her show off her full dancing prowess.
Meredith Kalaman's Femme Fatale was another intriguing piece that looked into the prevalent culture of misogyny. It depicted how women are socialised to not only accept misogyny but to find joy in it. There was great energy in this piece, especially when all three dancers moved in unison with sweeping contemporary choreography.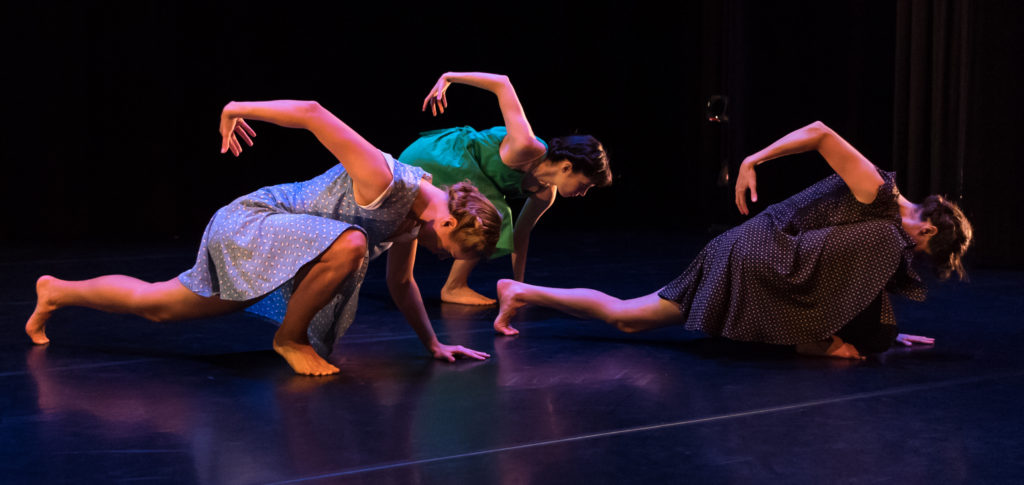 Dance in Vancouver 2017 was a joy to behold. The diversity of the dancers, and bravery in thought and intent behind the dances was awe-inspiring. We'd highly recommend checking out the many shows that continue to happen at the Dance Centre all year round. They push the boundaries of dance in the same way as the exciting stuff we saw last week.
– Prachi Kamble
Dance In Vancouver 2017 Highlights