---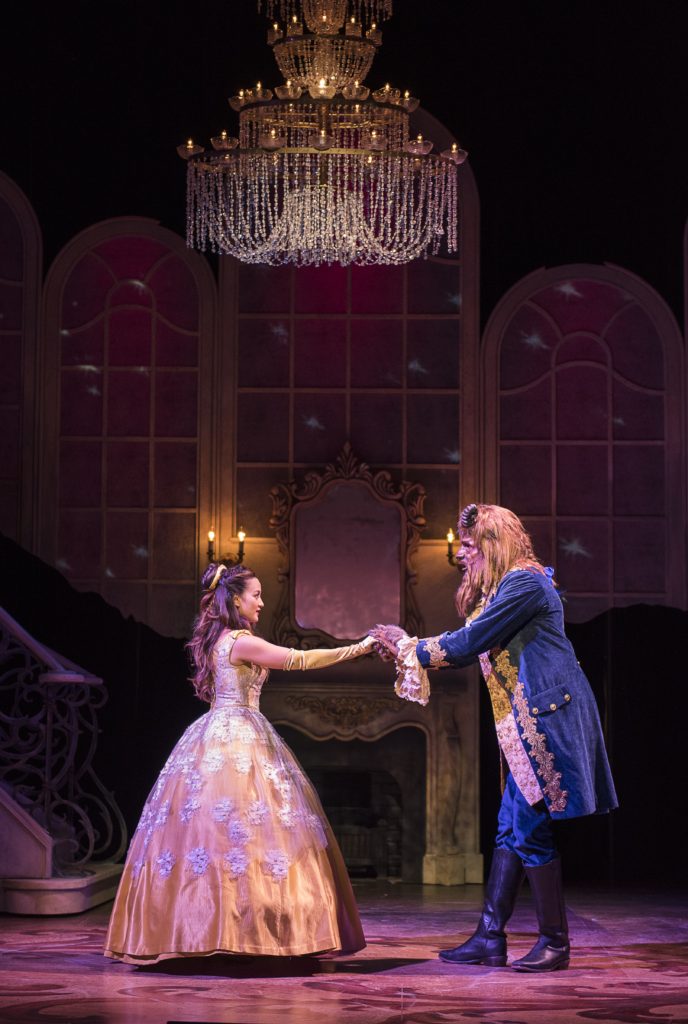 Beauty and the Beast has a long history in modern culture. The elegant, French, classic film made in 1946 with Josette Day and Jean Marais, the iconic Disney animated feature of 1991, and more recently, Emma Watson's splendid 2017 film version. The story has been incredibly lucky to have had multiple, critically acclaimed realisations. Arts Club's "Beauty & the Beast" is no exception to this pattern. Despite being a story we've seen hundreds of time before, this Vancouver production manages to sweep you off your feet in a whirlwind of perfection.
In "Hit Makers: The Science of Popularity in an Age of Distraction" Derek Thompson argues that movies and songs that become big hits take an already familiar premise and then add just the right amount of novelty to it. So for example, "Star Wars" is, at its core, an age-old story of a boy's hunt for his father with the novelty of being situated in outer space. This is exactly what the Arts Club has done with their version of the beloved fairy tale.
We have some fantastic, avant-garde theatre in the city, including projects that dare to have conversations about our current, janglingly discombobulating world. But every once in a while you just want to have fun, you know? You just want to see people dancing rambunctiously, in impractical clothing with shining embroidery. You want to see love, jealousy, and silly puns. Sometimes you just want over the top!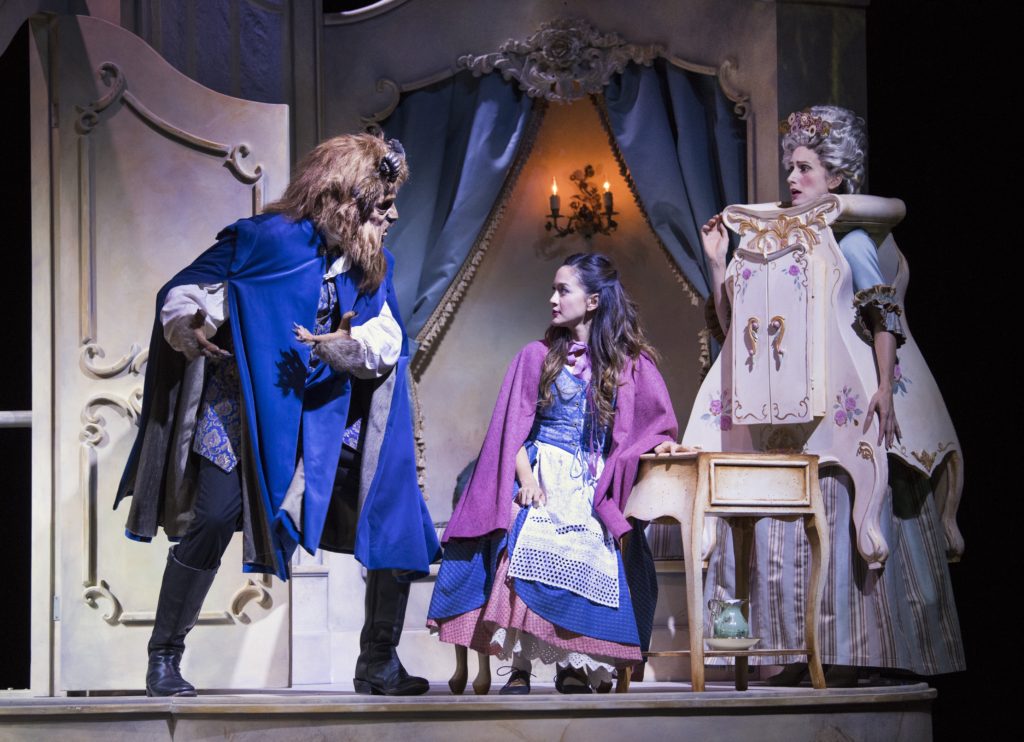 Vancouver's "Beauty and the Beast" delivers on all these counts! The production values on this project are spectacular. The set's three movable pieces and curtain screens work together to create the Beast's palace as well as the ol' provincial town. The costumes are lavish, especially on the palace's half-human half-domestic characters. Nothing looks fake, nothing looks cheesy- including the Beast's impressive leonine mask. Everything is 18th century French Aristocratic chic.
The strength of the show is no doubt its wonderful cast. The actors are of the highest calibre. Many faces we've seen at Bard on the Beach over the summer. Belle, played by Shannon Chan-Kent, is a beautiful heroine with brilliant vocal talent. The Beast, Jonathan Winsby, too impresses equally. His singing is strong and he portrays the violence as well as the vulnerability of his dual character sensitively.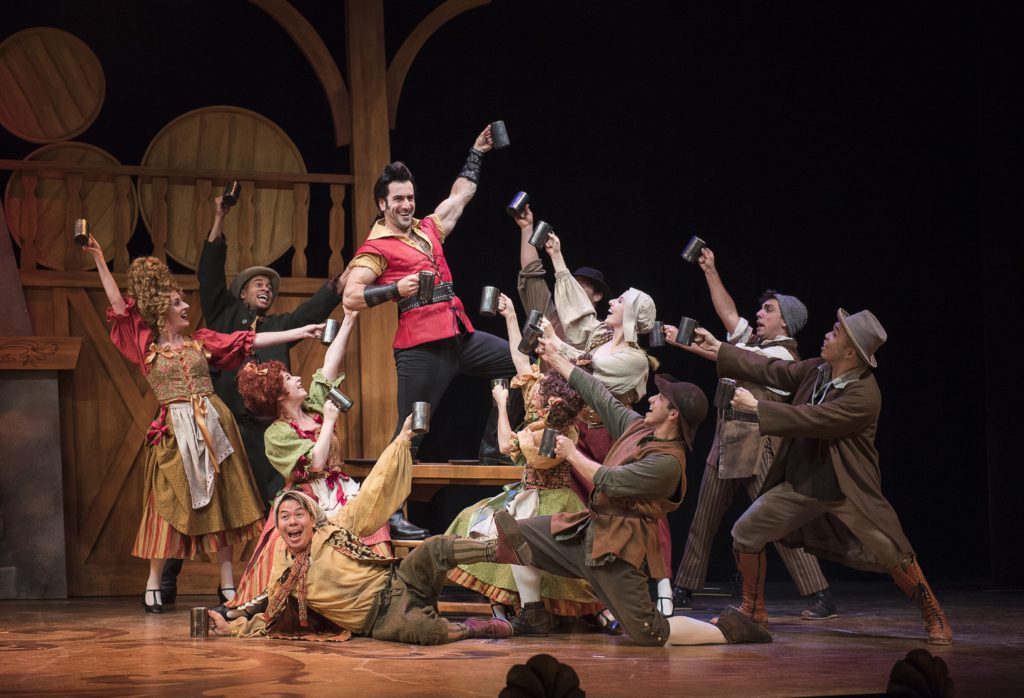 The audience's favourites, on account of their applause, were the obnoxious Gaston (Kamyar Pazandeh), who looks like he has literally stepped out of the Disney classic, and the snarky Lumiere (Peter Jorgensen) whose nuanced performance balances sarcasm and raunchiness delightfully. Jorgensen does so much with the subtleties of his brows, the flicks of wrists that hold candles, and a French accent. Pazandeh as Gaston is gregarious and addicted to flashing his biceps. He is going from strength to strength with every production that he is a part of. I first saw him in "Heathers: The Musical" in a James Dean-like avatar, then in Bard, and now here. Is there anything he can't nail?
The musical score played by a live orchestra is impeccable! The familiarity of the songs works in the musicians favour and hearing it live makes the experience more immersive.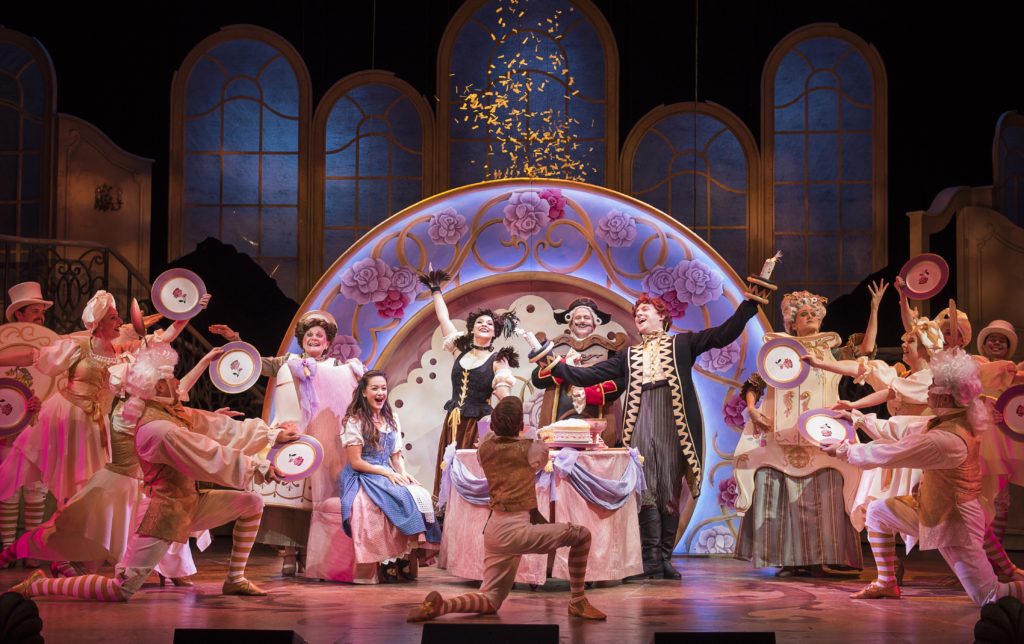 The songs take the cake, as expected. The visuals in these are extremely detailed and add a little more texture to the various film versions. I absolutely loved the "Gaston" number in the village pub. The choreography is loud and raucous, alive and guttural, with the clanging of metal beer mugs on long wooden tables, thick like banana bread. The song is a colourful and joyous depiction of rural French life, complete with some very extra village bimbos. The cast in their earthen colours, extolling the virtues of the campy Gaston in a never-ending list, has a giant party during this number.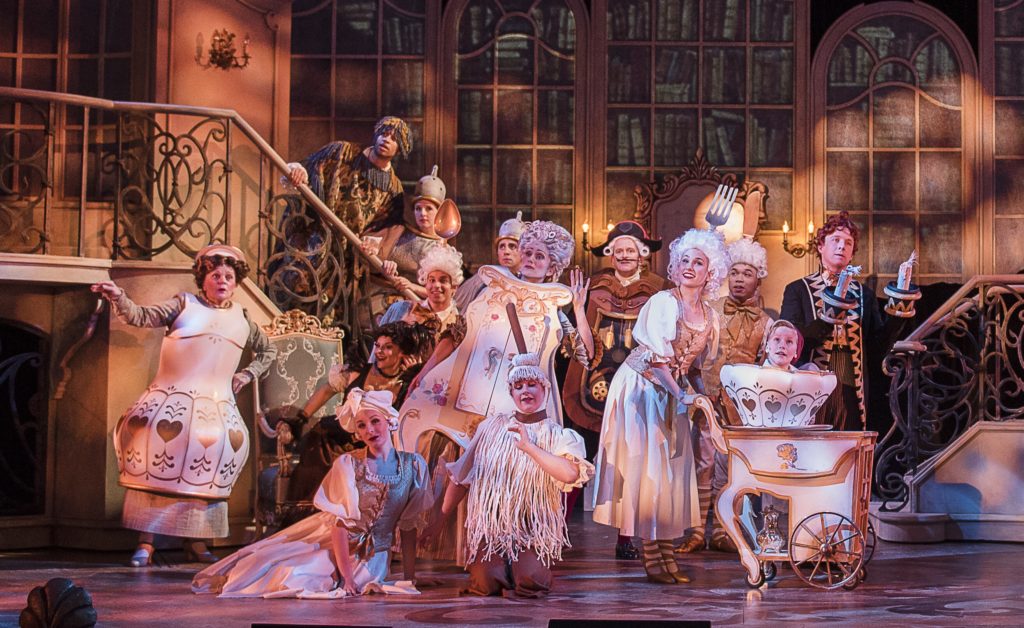 My second favourite was "Be Our Guest" where Lumiere et al welcome Belle to the castle with a dinner that is more like a circus. The "domestic appliances" put on a show for Belle, as they parade multi-tiered cakes around, while some Ziegfeld Follies-style bedsheets belt out cabarets. There is a tango by Lumiere and a Hollywood tap routine. There are swirling dishes, laughing cutlery, and a giant, gold-rimmed, Royal Albert saucer centered in the background, complete with pink and blue Old Country Roses- a luxurious, rising sun, ushering in tea time frivolity.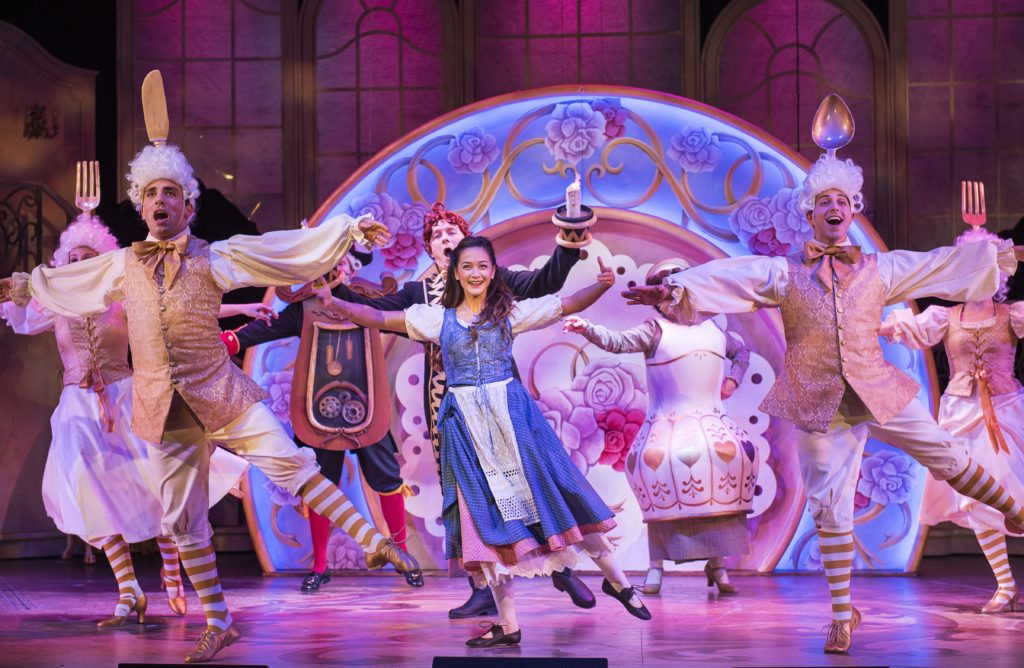 Both these songs build steadily in choreography and tempo, crashing in dramatic crescendos at the end, ringing with elation.
A lot of attention is given to how the emotions come across to the audience. The jokes are actually funny and the emotional bits, especially Belle and the Beast's solos, as well as the father-daughter duets, hit the right notes. The show doesn't succumb to the pitfalls of falling short of the emotions it was promising.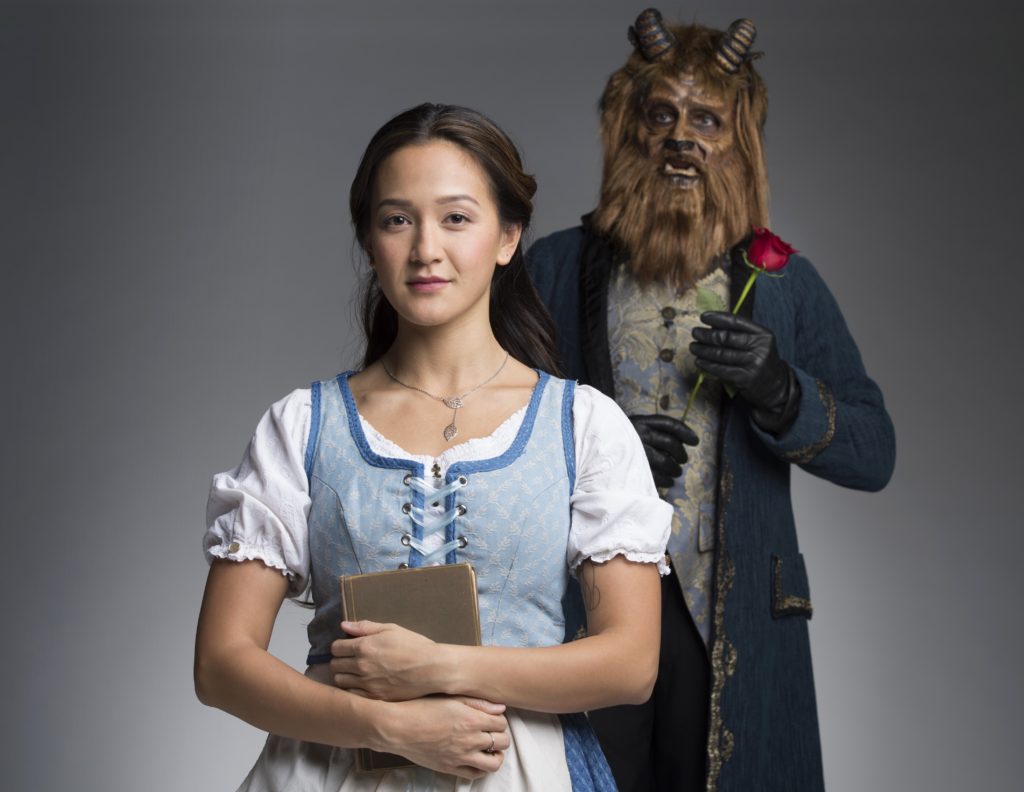 All the light heartedness is not to say that the story and production are devoid of meaning. There are so many themes in the story that resonate strongly with today's social climate which is so fertile for bold conversations. There is obviously the feminist angle. In fact, I remember doing a feminist reading of the Beauty and the Beast for a Children's Lit class. Belle rejects Gaston's advances and his beliefs that her life would be best served by having his children. She isn't technically saved by the prince. She saves the prince. She chooses reading over courting. She strives for a higher purpose, an activity largely reserved for men, of which the villagers are always quick to remind her. Chan-Kent is so naturally full of sweetness that her resistance to the imposing world around her seems all the more fragile; but she doesn't allow it to come off as precious. Offset with this is Gaston's problematic toxic masculinity- his loud voice, domineering, narcissistic presence, played menacingly by Pazandeh. This fraught binary unfortunately still plagues many modern workplaces and homes.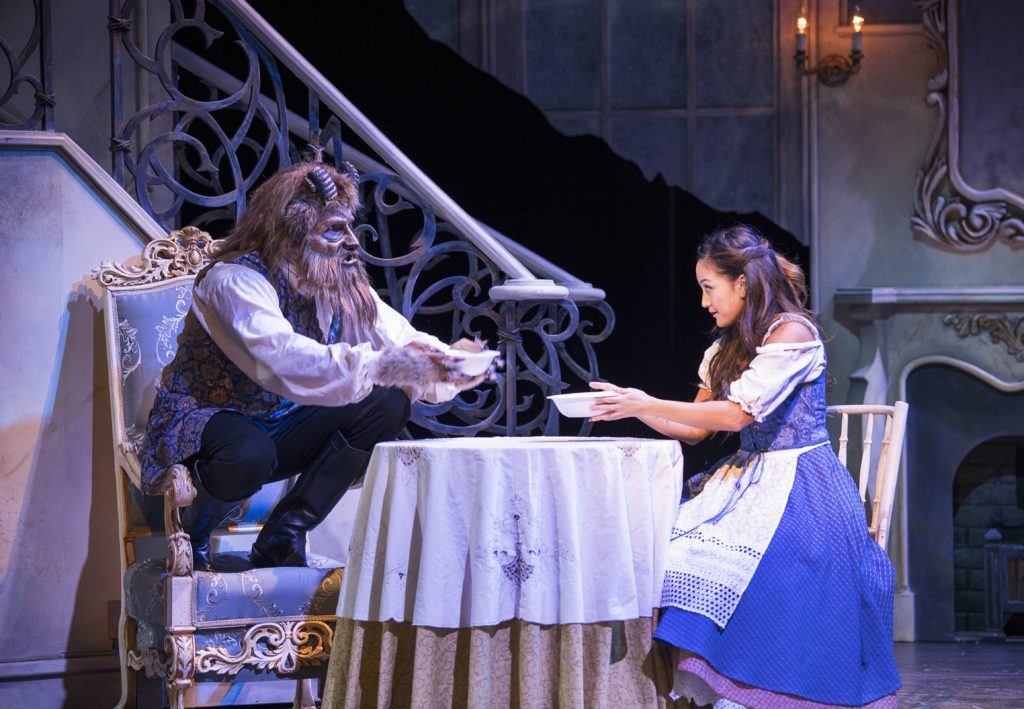 Another metaphor I found remarkable was the act of turning the Beast into a gentleman and a man capable of love. In the tornado of the recent sexual harassment revelations, men are questioning their behaviour around women. The Beast unlearns his life's knowledge patiently, and learns how to control his temper, to be considerate of others, and to learn to be selfless. These are all things that are earnestly being expected of modern men by contemporary women.
These themes of toxic masculinity and feminism might have been controversial for their time but they fit today's woke consciousness like a glove, so much so that it's easy to forget just how daring this fairy tale was at the time of its origination. Themes of othering, and the dangers of mob mentalities also ring true for today's climate. By casting Belle and Gaston as artists of colour, the production drives home this point even more effectively.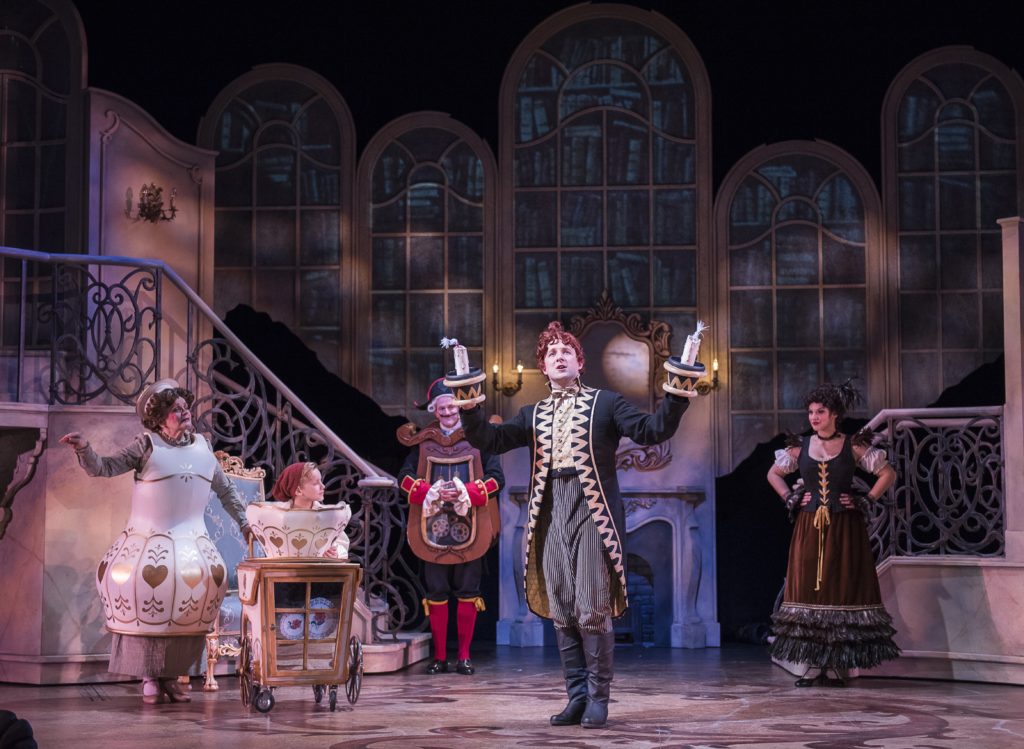 "Beauty and the Beast" is the perfect outing for the holiday season. It is romantic, full of levity, aesthetically stunning, and has great music. You will be entertained from start till end. There is never a dull moment in this intricately designed, lavish musical, peopled by our city's finest performers. If you want to read into it and relate it to our modern world, you absolutely can, but you'll have just as much fun sitting back and singing along.
This is a familiar tale that is fizzing with celebration!
Get your tickets here!
– Prachi Kamble
Arts Club's "Beauty and the Beast" is a Gorgeous Holiday Treat