---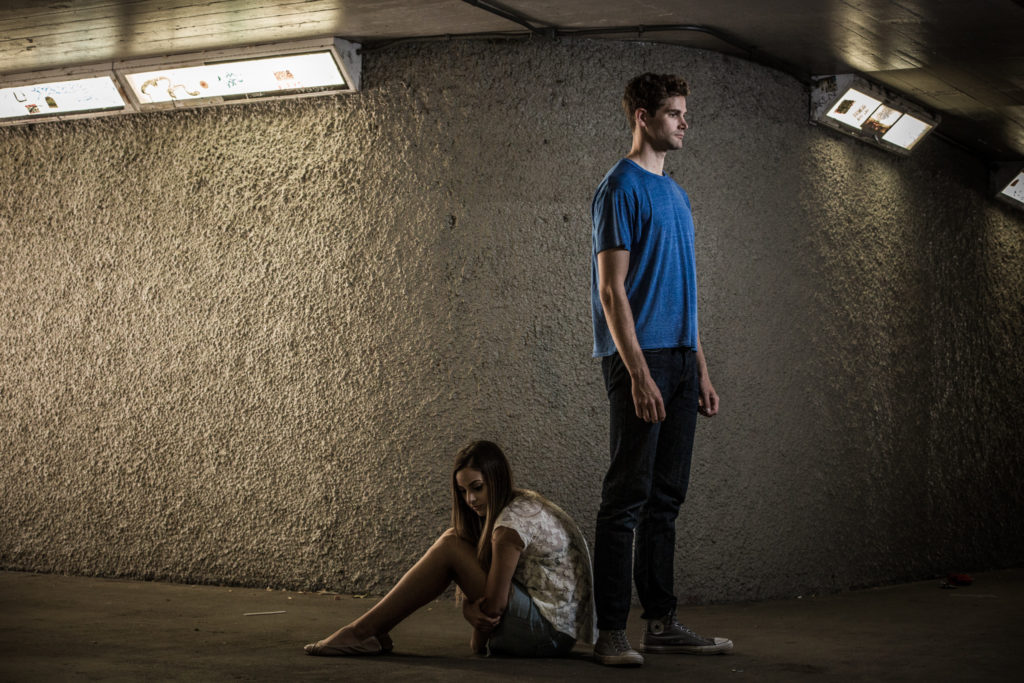 Currently, at Havana, Aenigma Theatre and Bright Young Theatre have teamed up to present a new work by Vancouver playwright Scott Button. The dark piece sees two young, lost souls on farfetched quests to rectify misfortune that has befallen their respective lives. During the course of the play, the pair becomes inexplicably linked through what can only be the bizarre meddling of fate. The play investigates how hurt in our own lives can make us receptive to another's plight. The backdrop for the play is fittingly the lively, yet lonely Las Vegas.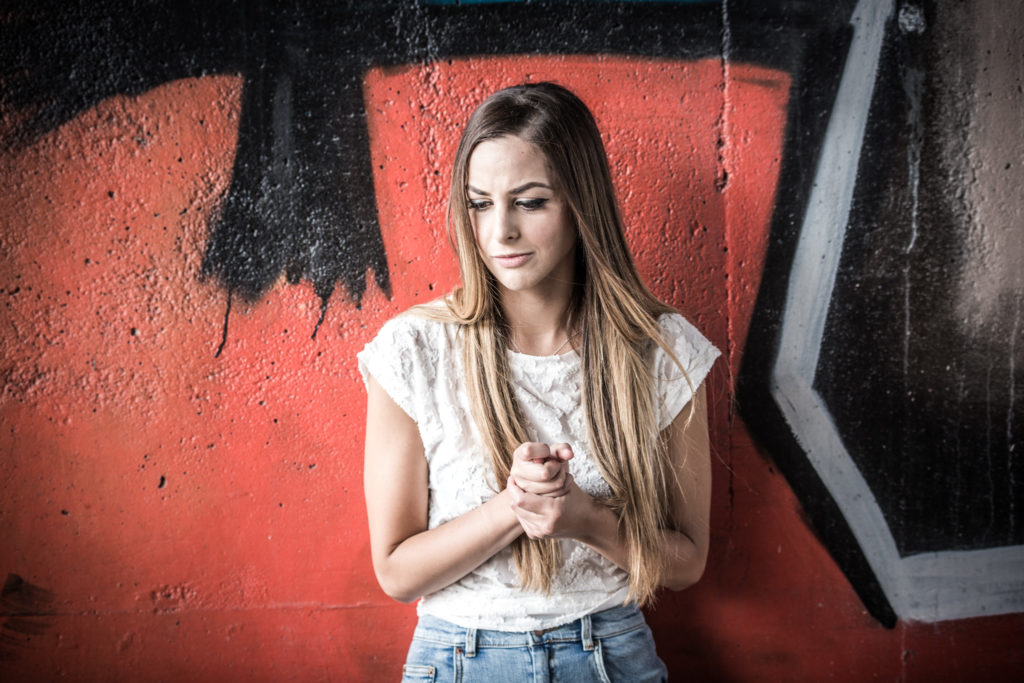 Staged as alternating monologues, the portrayal of the two intense storylines is relentless, as the play hurtles towards a collision of the two characters. We particularly enjoyed the performance of Melanie Reich as the vulnerable, desperate female protagonist. She played what could have been a melodramatic portrayal with demure earnestness.
Patrick Dodd's performance provided solid support to Reich's sensitive character, especially as a young man tripping balls on a plane! Reich's transitions were flawless and her intonation through all her monologues was delightfully natural. The timing between the lines of the two characters was perfected by the actors to the second, making for sharp execution. Dodd's voice sometimes was too loud for the intimate venue, and could have used some constraint.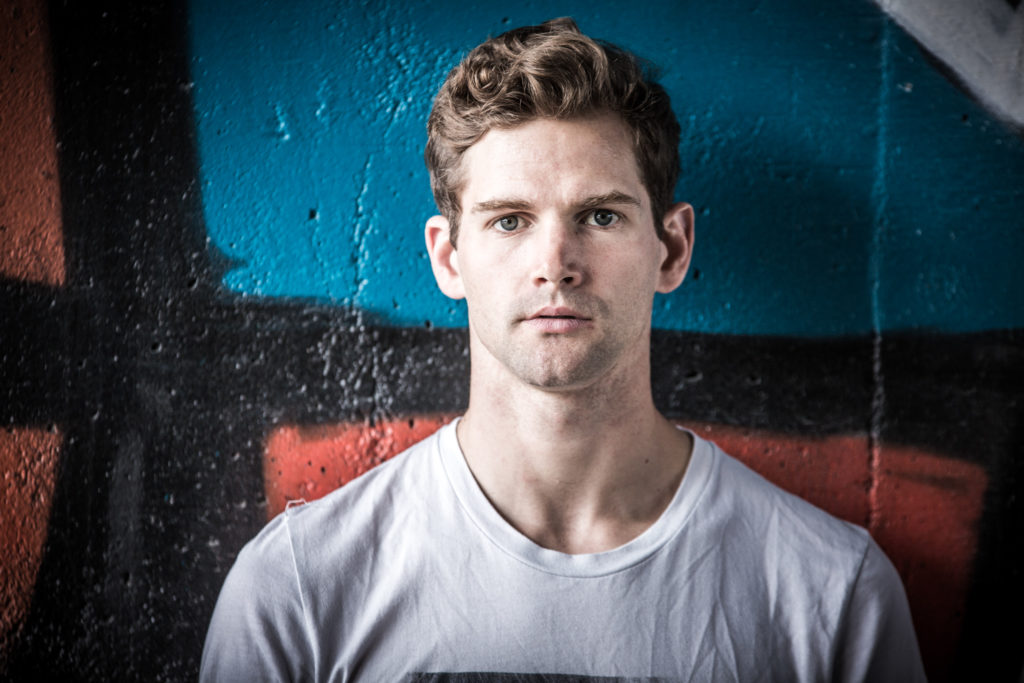 A funky squiggle of neon, red and blue LED lights, on the back wall and around the stage floor, did a lot with very little. It evoked the glamour and sleaze of Vegas all at once. Its adventure and its danger. The production team used the stage in a refreshing manner, having it function as the interior of a plane, a bank, a hotel room, a casino, a limo, and a sewer – with a lot of help from the actors, of course.
Scott Button's writing here is impressively creative. He made us believe a premise that in any other circumstance would have been difficult to swallow. Button achieves this power of persuasion through acute attention to detail in his storytelling. He also incorporates a fair deal of poetry and prose into the play, which adds evocative depth to the narrative.
Director Tanya Mathivanan adds a layer of her own unique perspective to the play. She helps translate Button's vision to the audience smoothly. Mathivanan's touch is palpable. She interprets Button's words in smart ways, like through unusual stage direction, and through sensitively modulating the emotions, speed, and volume of the actors' deliveries. We felt that the actors, the writer, and the director, went above and beyond in their own fields, and received more than adequate support from each other, to create a passionate final product that comprises of each of their 100%s.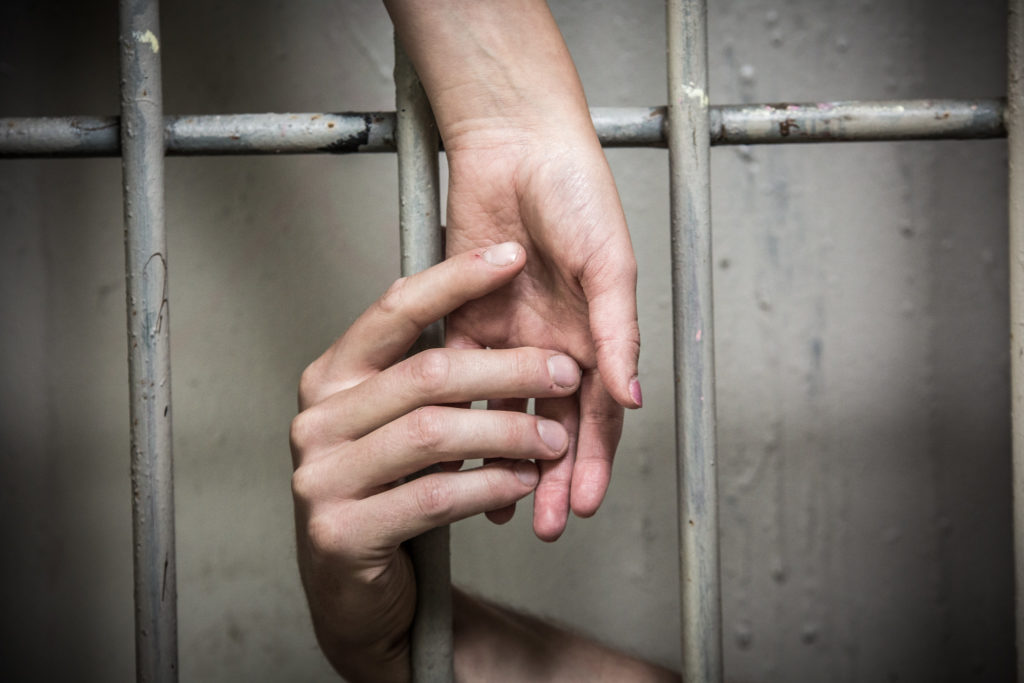 We did think the script could have used some editing. Some scenes were redundant and did not contribute to any character development, nor did they add to the entertainment factor. For example, the sewer scenes could have been entirely done without.There were a few melodramatic moments as well, that unfortunately diluted the emotions they were intending to convey, such as those in the scenes of Graem's big discovery. A few snips here and there would no doubt make the play tighter and hold the audience's attention more easily.
The Aenigma team is finding their voice with each play that they bring to life, and VIVA is another step in their evolution. These are young people who love what they do and want to go for ambitious projects as fast as they can, in true millennial fashion. We think they will go on to produce bigger and better plays, and to be able to witness their transformation was an exciting endeavour for us. There is always a certain, potent charm present in productions by up and coming, local theatre talent. A charm originating from genuineness and hunger, that is not yet sullied by the harsh realities of the commercial world.
Although a bit rough around the edges, and given its modest production cost, VIVA was provoking, and it was fulfilling to see a homegrown play on its maiden voyage.
We recommend catching VIVA at Havana this week. Get your tickets here!
******
More about the team:
The cast consists of Bright Young Theatre's Co-Artistic Director Melanie Reich (Crimes of the Heart, Problem Child/End of Civilization) as "Alice", and Aenigma Alum Patrick Dodd (Sense and Sensibility, RED) as "Graeme". The production team includes: Co-Artistic Director of Aenigma Theatre, Sarah Melo, creating the Set, Alix Miller designing the Costumes, Chengyan Boon doing the Lights, and two-time Jessie Nominee Scott Zechner designing Sound. It is being Stage Managed by Javier Sotres and is directed by Tanya Mathivanan.
Aenigma theatre was founded by Tanya Mathivanan in 2013 with the belief that, in many ways, people are all enigmas, to each other as well as to themselves. Tanya's diagnosis of Fibromyalgia at the age of 15 amplified her interest in exploring the complexities of the human condition. Together with Co-Artistic Director, Sarah Melo, and a team of talented designers, Aenigma Theatre seeks to engage the community emotionally and intellectually by applying its unique aesthetic to challenging, relevant plays.
Bright Young Theatre was formed in 2012 by Christine Bortolin, Jordan Kerbs, Melanie Reich, Joanna Williams and Ashley Noyes. They seek to engage the community but producing relevant scripts with a focus on rich and complex female characters.
VIVA: Young Aenigma Theatre Stages a Serendipitous Las Vegas Adventure