---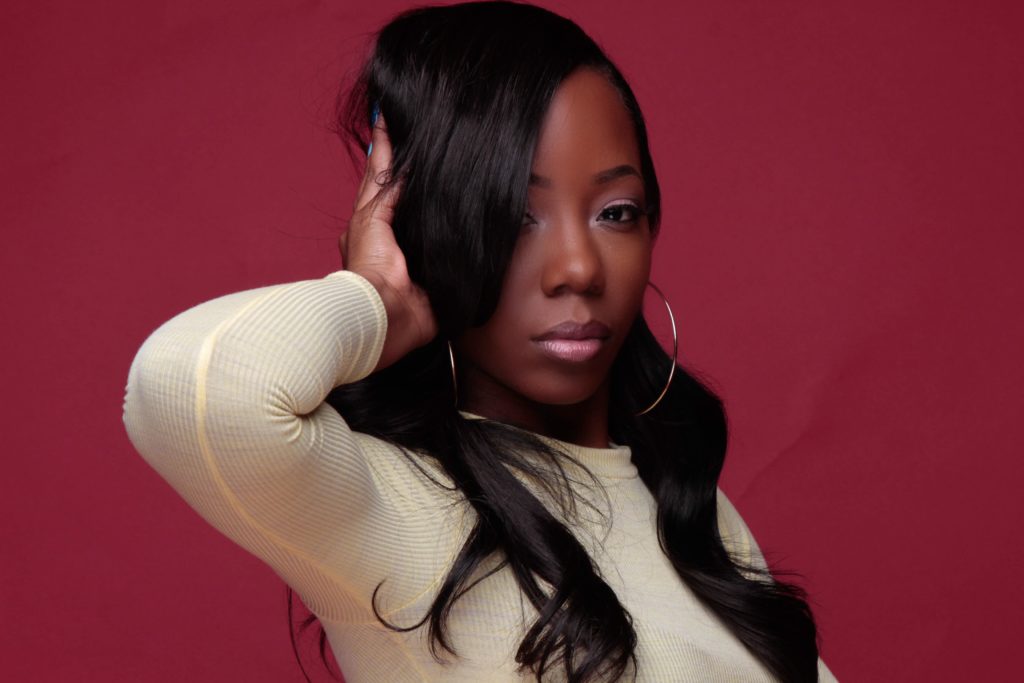 K'Valentine is the latest artistic gem to emerge from Chicago's gritty and gregarious hip hop mines. She is part of a new wave of hip-hop that craves intellect and integrity. Chicago's contribution to the Thinking Rapper's Club boasts of names like Kanye West, Chance the Rapper, Common and Lupe Fiasco. These artists have pushed the boundaries of hip-hop deep into its sister-realms of poetry and activism, often melding both intricately. Few female rappers however, have reached similar levels of success in the city. But K'Valentine is here to do away with all that nonsense.
This female super-rapper uses her background in poetry, inspired by a meeting with the great Maya Angelou herself, to tell stories about love and the difficulties faced by Chicago's communities. K'Valentine's anti-violence rhetoric has won her a fan base at home and abroad, including the respect and praise of fellow activist-rapper, Talib Kweli, with whom she will hit the Venue stage this month.
K'Valentine is feminine and elegant. Her musical output is a breath of fresh air. She is living proof that you don't have to be loud, aggressive, violent nor masculine, to be taken seriously in hip-hop. She has pristinely remained untouched by the Kardashianisation that afflicts the few female rappers we do have. She avoids hyper-sexualisation and when she does address sexuality, it comes from a place that she controls, enjoys and celebrates. Her beauty is natural and real, and built entirely on her confidence in her rapping abilities.
We spoke to the eloquent rapper about her musical journey, the new album, Talib Kweli and the weight and pleasures of social responsibility.
Can you walk us through your musical background? What inspired you to take up music?
When I was young, my Mom introduced me to different kinds of music like hip-hop, r&b and alternative. That initiated my love for music. I also had the gift of writing. I usually wrote during trying times. It was my outlet. Especially as a child, you can't say how you really feel, because you feel like it might be taken disrespectfully, so I would write to express myself freely. Writing poetry became my therapy. My love for writing and my strong love for music, specifically for hip-hop, helped my poems transitioned into song.
Was your community supportive of your art when you were growing up? Especially the hip-hop and rap communities?
(Pauses) You know what. (Pauses) You know, somewhat! Right now Chicago is under a giant spotlight. People recognise me now in my city, but when I first started, my sound didn't match what was popular at the time. What was popular was the Drill music. It is really violent music. When I came out I brought something more conscious and more lyrical. I wasn't a priority for the hip-hop community then, musically speaking.
You released your first project Million Dollar Baby with Talib Kweli. How did it come about?
Back when I had met Talib Kweli, we decided that we were gonna work together. He told me he wanted to make a mixtape with me, and executively produce it. I was like "Definitely! That would be an honour!" Most of the tracks on Million Dollar Baby are industry beats that he chose and then sent to me. I wrote on them and he put everything together, like the interludes and skits.
Did you have a vision for Million Dollar Baby? Were there key messages you wanted to convey?
Honestly speaking I didn't have a vision. How I usually work is, I never set the tone for an album. I listen to the beat, I listen to the production. To me the production begins the song and my lyrics finish it. I might hear a beat and say, ok this sounds like a storytelling beat. Hear another one and go, this sounds like a club beat! And I just write a chord to that. I like to let everything happen organically, freely. I don't like to put constraints or limits on myself.
How about "Chiraq"? What inspired it?
The original track was by Nicki Minaj featuring Lil Herb, who is from Chicago. It was a good song, very catchy, nice production. I noticed that a lot of people from Chicago were remixing it and the remixes that I heard were all glorifying violence. They were shedding light on it but in a celebratory way. I decided I wasn't going to do a "Chiraq" remix. There was no way I was going to glorify the violence in Chicago as something good and something to be proud of and happy about it.
But I thought about it again and I prayed about it. Then I thought if I'm going to do this remix then I'm going to tell the truth. There's people out here dying, there's little kids getting shot. They took Tyshawn Lee, they walked him in an alley and shot the little boy in the head because they weren't cool with his father. Innocent people. My father was murdered. I don't take the violence lightly. So I got up there and I told the truth. I did have a vision for that song. My sole purpose on it was to tell the truth and speak to the people.
Do you find you have a responsibility towards the communities you grew up in?
I feel obligated as an artist because a true artist reflects the time. Hip-hop at its roots was about getting a message out, motivating people and letting them know what's going on. How can I not speak about what's going on? How can I call myself a hip-hop artist if I don't talk about what's around me? I rap about my personal experiences, I speak on what's going on around me, in my community, socially. Everything.
In that sense, your brand of music is very similar to Talib Kweli's. Do you feel you're similar to him in any other ways?
Actually, we're two very different artists. He is extremely conscious. I have a variety of topics that I cover. I have some conscious, I have some ratchet, and I would say I am well rounded in what I speak about. We're both alike in the way we feel responsibility to encourage the people via hip-hop, and to inspire via hip-hop, and inform via hip-hop.
What was collaborating with Talib Kweli on "Trabajo" like?
It was cool. He sent me a track with an open verse and said "okay, I want you to jump on it". I listened to it a couple of times. I decided to attack it from my perspective, you know. I thought man, it would be cool if I was calling back to check the status of a job interview. So I did a little voice acting. I'm the person you hear calling and I'm the person who picks up the phone as well!
For the longest time, since Missy Elliot, the throne of the great female rapper has been empty. Do you feel you faced a lot of challenges on that front? Do you feel it's getting better now or is there still a lot of work to be done?
Yeah of course, I faced a lot of challenges, but you're going to face challenges in everything, especially when you're outside of the box. There are pros and cons to everything. Because I'm not the norm, my journey isn't going to be normal. But I'm ready.
What I'm so very happy about though, is that there have been a lot of good releases recently. You have Solange drop an album, you have a Tribe Called Quest drop an album that went number 1, J. Cole's album went number 1. Good music is coming back. Not that it ever left, but it was overshadowed by terrible music. And not that I'm trying to put any artists down. But sometimes you need to hear something real. Some substance. Something different from the same wack, bullshit. Everybody sounds the same. Everybody talking about the same shit.
I know that when I drop my album in March, my very first album, Here for a Reason, I think it'll make a lot of people happy and touch a lot of people.
Now with the new American President, do you think your responsibility to represent the minority communities is even greater? And will that be reflected in the work that you do this year?
Yeah I mean, there's always room for improvement. I would have been speaking up whether Trump was elected or not. My goal was to do more this year anyway. Growth was going to happen with or without Trump. He has nothing to do with what I had planned. I don't consider him in my plans but I will definitely continue to educate people. And by doing that, I will educate myself more too.
What can we expect on the new album?
I dropped a single from the new album, "That's Real", featuring BJ the Chicago Kid. It's a love song. There aren't many hip-hop love songs right now, especially by women. It talks about that real love, that organic love. If you notice a lot of people give up so quickly on love nowadays. A lot of people brag about how they are able to cut people off and move on to someone new so quickly. I wanted to touch on that organic, in-depth love. I am a huge BJ the Chicago Kid fan. He was just nominated for three Grammys. I also have Tweet on the album who is one of my favourite singers. I have Talib Kweli on the album, a young lady called Kendra Ross and Scotty ATL, a rapper from Atlanta. This is a really great album. Just good music, so I'm really excited!
How do you think male musicians can be amazing strong male allies, like the ones who have supported you in your career?
I think it all depends on the individual. I've met some shiesty people in the industry and I've also met some really great people, Talib Kweli being one of them. Good people in this industry are rare but they do exist. What's really important is relationship building. If you meet someone and you're able to feel their vibe, and feel their energy and it's positive, you want to continue to work and grow with that person, and build with that person.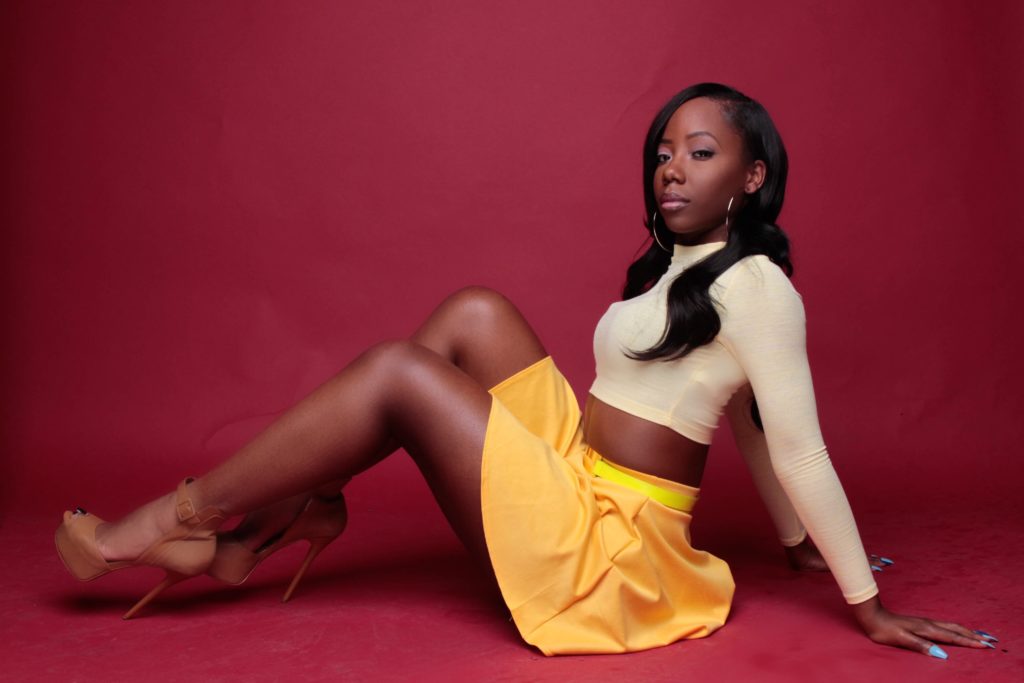 Are you excited to be on stage? What can we expect from your show in Vancouver with Talib Kweli?
I am extremely excited. Expect lyricism! You guys can expect to hear on stage music from Million Dollar Baby, and work from my upcoming album Here for a Reason. You'll get to hear songs that haven't been released yet. And you'll also get to see me perform with Talib, as well. I'm excited to show you guys what I have and connect with you face to face. It's going to be a great show!
Tickets available here!
-Prachi Kamble
Chicago's Intellectual Hip Hop Starlet K'Valentine, Hits the Vancouver Stage With Talib Kweli