---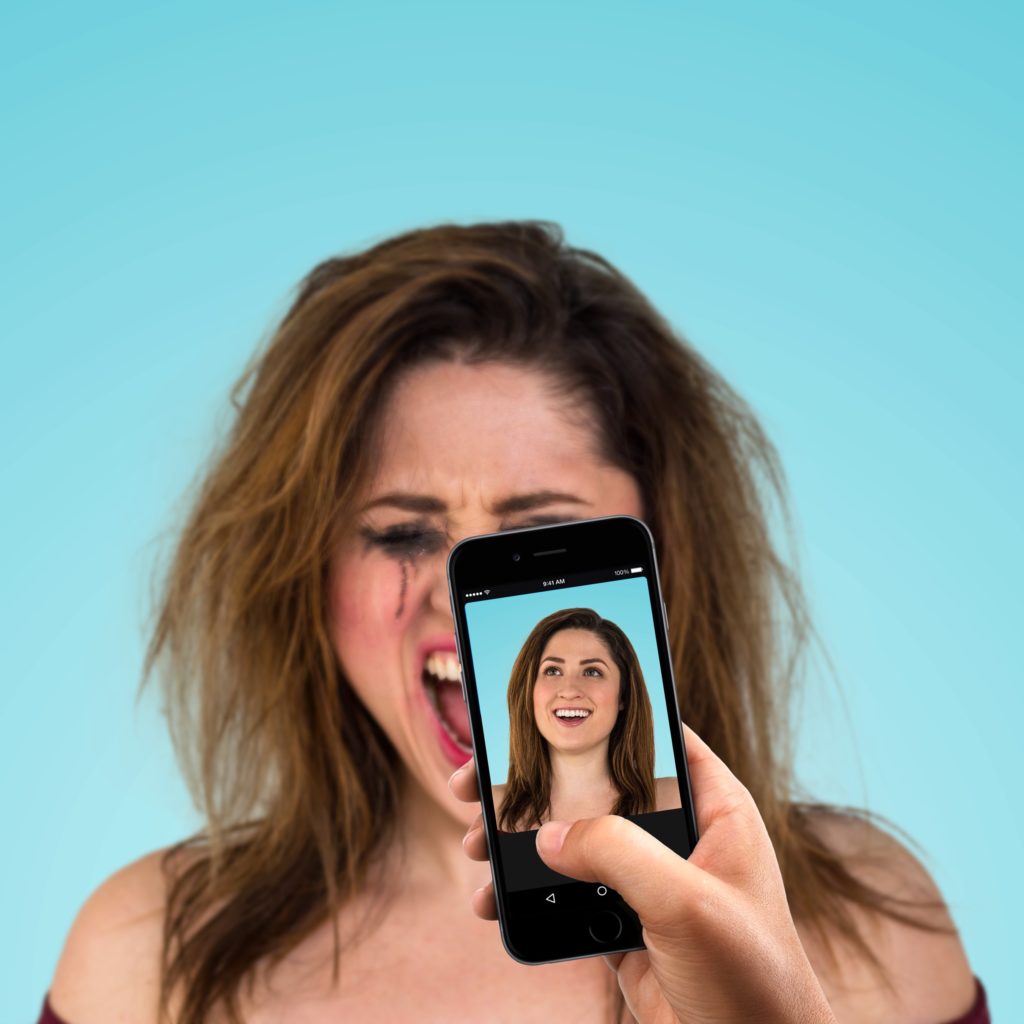 As all Fringe performers will tell you at the end of their show: the best way to promote Fringe shows is by word of mouth. So we searched the far corners of this usually rainy but nowadays, uncharacteristically sunny city of ours, to find you the word of mouth of an All-Star Fringe patron, Bethany Dobson. Not only is Bethany a huge theatre buff, she also kicks butt at civil engineering, urban planning and being our good friend. Bethany saw Megan Phillips' energetic and very personal play "Not Enough" last week with her sister Asha, a bright and feisty teenager. The two young women found themselves being deeply moved by Phillips' show. We asked Bethany and Asha about all the wonderful ways in which the play struck a chord with them…
What is "Not Enough" About?
Bethany: It is about Megan's experiences at a 10-day silent meditation retreat where she struggles with her inner thoughts and insecurities.
Asha: "Not Enough" was a Fringe show about a woman who experienced intense anxiety on a day to day basis. The show took the audience on a journey through the time she spent at a ten-day meditation retreat in hopes it may help her recover from the anxiety ruling her day to day life.
What was your favourite part/section/plot point of the story?
Bethany: The transformation as Megan realizes that her inner negative voice only has as much power as she gives it. 
Asha: My favorite was a part where the actress demonstrated what anxiety sounded & felt like inside her own head.
What did you relate to personally in the show? Have you had similar experiences and thoughts?
Bethany: I could relate to a lot of Megan's negative thoughts about herself and the craziness of listening to them on repeat in my own head.
Asha: I was extremely grateful to see this show, because I've dealt with bad anxiety almost every day. It was a very special experience to see that there are ways to cope and even overcome your fears and anxiety.
What made you laugh the most?
Bethany: The perfect meditation girl. 
Asha: The actress did an impression of the meditation instructor and it was quite interesting and made the audience laugh.
Bethany: Knowing that so many people have these thoughts and don't know how to deal with them. 
Asha: Hearing what went through her head and what happened in her life previously to cause so much anxiety. The things her "voices" told her were very similar to what I and others probably hear when having an anxiety attack.
What was original or creative?
Bethany: Megan's use of voice recordings on repeat. 
Asha: The woman performing created a beautiful show that was not only sad and emotional, she created a show with laughter involved too! Which was very creative to me.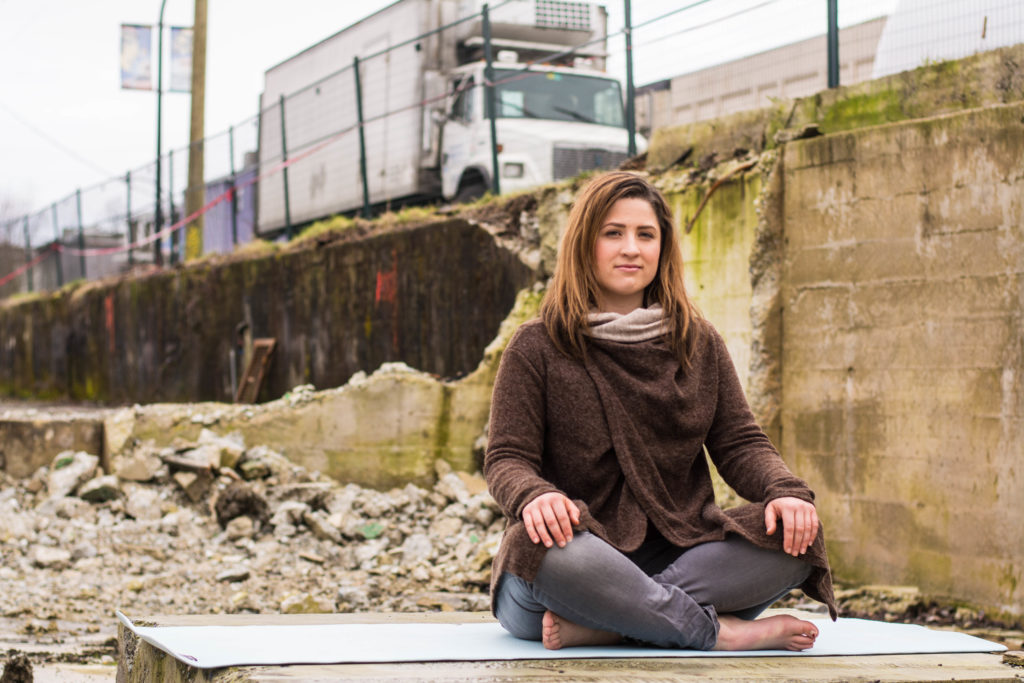 What was something new you learned in the show?
Bethany: I didn't recognize how much one person's reactions to my opinions or jokes can make me question myself.  Watching Megan react to Jane's lack of expression made me realize that it also doesn't take much for me to wonder about the impression I'm making, if I should be acting differently, etc. 
Asha: That you can find a way to deal with and even possibly eliminate your anxiety.
What would you have wanted to see more of?
Bethany: How does Megan carry the experience forward into everyday life? 
Asha: I personally thought the show was just amazing the way it was. 
What would you want to see less of?
Bethany: I thought the perfect mediation girl was really funny and I know what it's like to envy other women like that.  But when Megan noted that she left the retreat, it fueled the competition between them.  I would have rather seen the perfect girl become a real girl instead. 
What makes Megan a good performer/actress?
Bethany: Megan's performance was brutally honest and raw.  She examined her issues without wallowing in too much self-pity, which would have taken away from the show. 
Asha: She's extremely involved with what she's doing in the moment. I don't think she ever broke character. And I thought she was a beautiful person with a strong heart to do this show. She was very inspiring.
Who should see this show?
Bethany: Everyone!  I was originally going to say anyone struggling with insecurities, but even if you're not dealing with similar issues yourself you probably know someone who is – so go see it.  This isn't only a play for women. 
Asha: I would suggest this to everyone and anyone! And if you have anxiety or depression this is definitely something you should see, it may just change your life.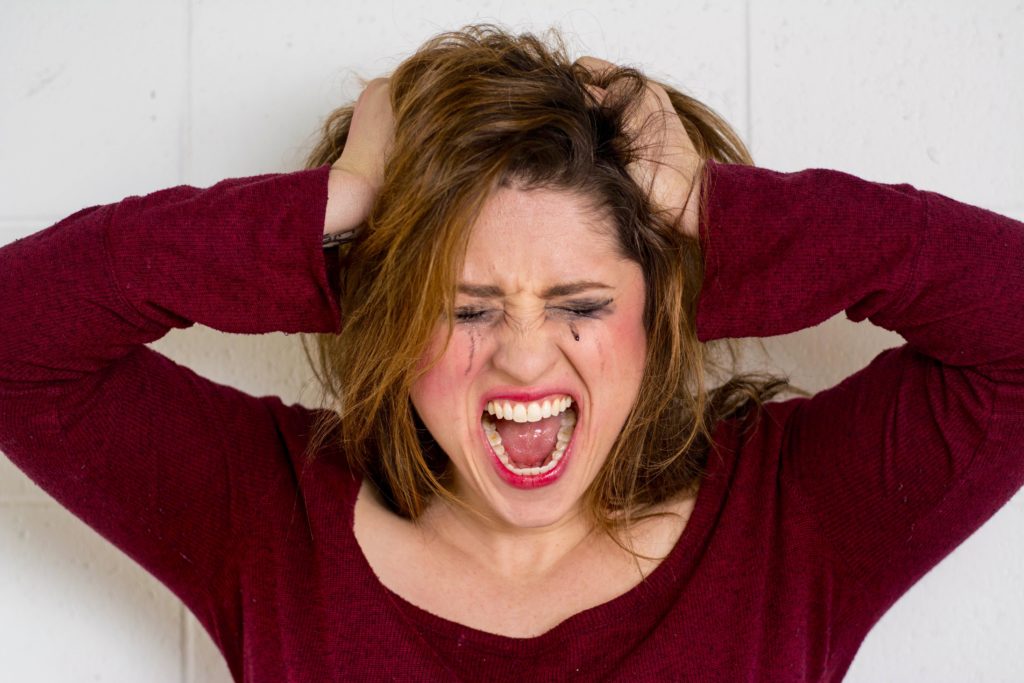 What did you learn about mental health especially when it comes to women's experiences in the world, from the show?
Bethany: It's impossible to know what someone is dealing with and how those issues manifest themselves into actions. 
Asha: I learned that the amount of body shaming that is shown on media is completely true. The actress shared her personal encounters with body shaming and it was truly sad.
Did the show affect how you think about the expectations society puts on women? And how will you approach it from now?
Bethany: Society might put unrealistic expectations on women, but we're the ones who carry it around with us.  Megan needed the meditation retreat to examine the root of her issues, but I hope her play encourages others to think through their insecurities as well. Next time I hear that "I'm not enough" voice in my head, I'm going to tell it to fuck right off. 
Asha: The show did not affect my look on the expectations society puts on women. It definitely made me even more disgusted with society.
Will you go on a Vipasana retreat and if you did what do you think would happen?
Bethany: I would love too!  I've studied Vipasana in the past and it's difficult for me to sit with my own thoughts for an hour.  Usually, I start sweating, no matter the temperature.  I think a retreat would be extremely challenging but also very rewarding. 
Asha: I was thinking about going on a retreat, it sounds extremely calming. But personally I don't think I could go on a Vipasana retreat because I don't think I could handle not talking to anyone, and I definitely do not think I could handle my mind.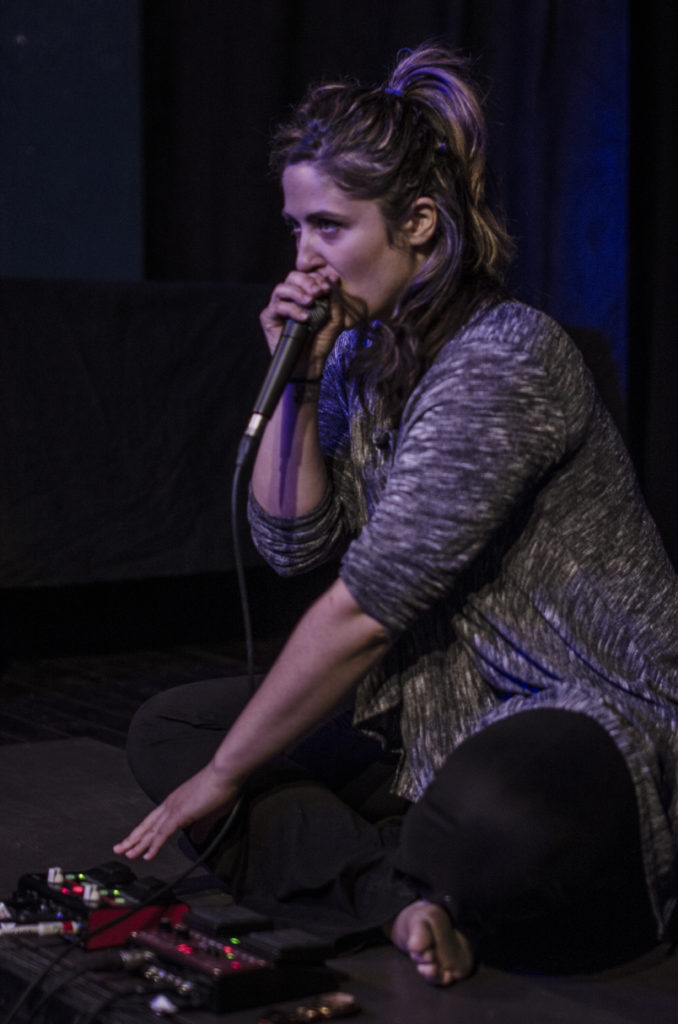 Do you think it is important for us to talk about what Megan is talking about? 
Bethany: Definitely.  I think the more honest and open we are about mental health and trying to be "good enough," the easier it is to realize how much bullshit is in the world (especially in the media) and to ignore it. 
Asha: I think it's important that mental awareness should be talked about more. Because the amount of people dealing with mental illness is growing. From my personal experience with people my age and in high school, mental illness is a joke, and a "trend". Schools in particular need more awareness.
What would you like Megan's next show to be about?
Bethany: That's  tough to answer because I don't know any about Megan other than this play.  I really admired her ability to bring comedy into such a serious play so something similarly funny about another issue would be awesome. 
Asha: I'd love to see her do a show about her life now. And what it was like returning to her home and day to day life after the retreat. I would definitely go see another one of her shows if she chooses to perform another!
Hurry and get tickets for "Not Enough" over at the Fringe Festival website!
Big thanks to Bethany and Asha for sharing their insights with us and supporting local theatre so passionately. Mega heartage to you.
-Prachi Kamble
Fringe 2016 Review: Not Enough