---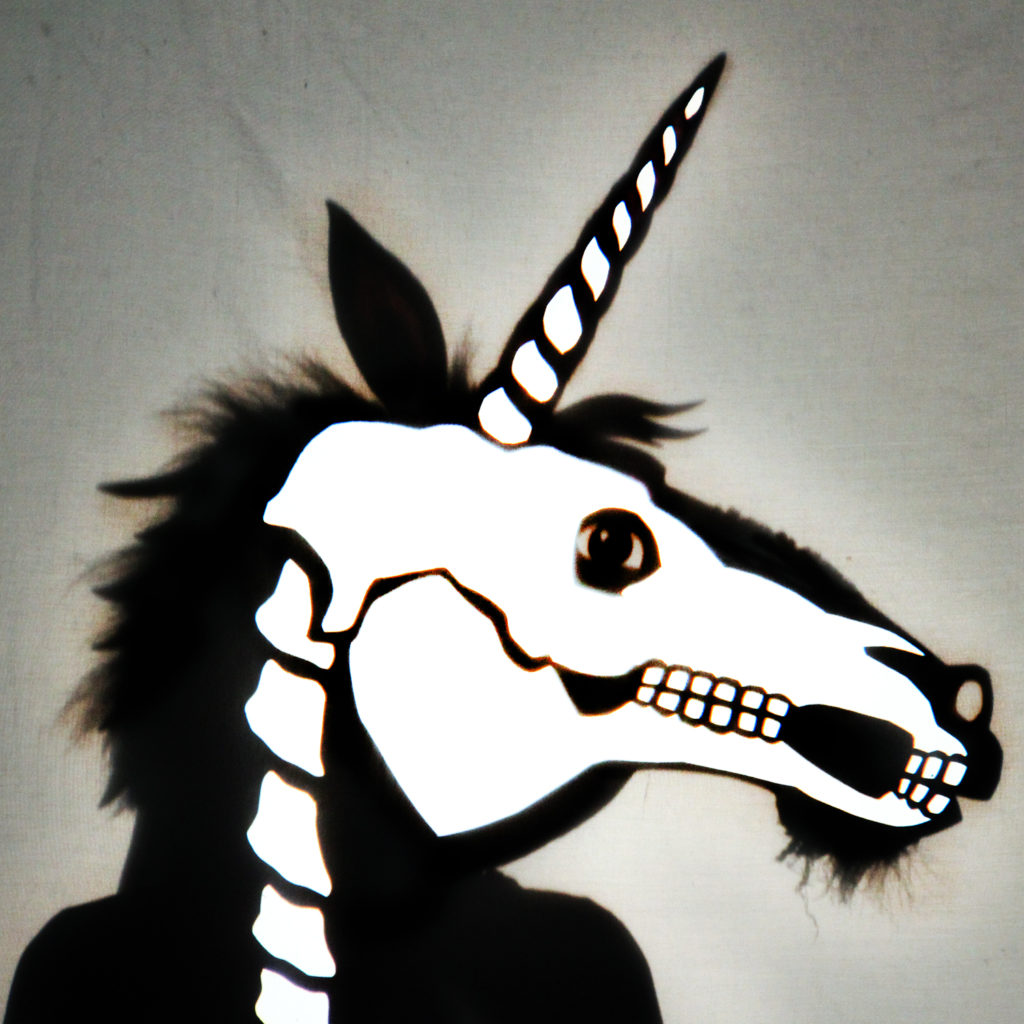 Usually, Shaily Kamble is The Vancouver Arts Review's behind the scenes, tech guru, but this week she tried her hand at a theatre review by attending her first ever Fringe Festival. Shaily is a software developer and a visual artist herself, but she admits the Fringe took her to a whole 'nother level of inspiration and creativity. She fell in love with the magical Curious Contagious and told us all about it!
What is this Fringe Show About?
The show is about a strange mythical creature resembling a unicorn who contracts a virus from a lizard sort of thing while pursuing a business venture: opening a donut shop. The story is told using shadow puppetry to show the creature on the outside and layered projections on an overhead projector are used to zoom in down to a microscopic level to show the virus' progression through his body. 
What was your favourite part of the story?
It's hard to pick certain events in the story. The virus' journey in the creature's body was a lot of fun to watch. The climax is interesting too, the creature has to face some hard decisions thanks to his illness.
What did you relate to personally in the show? Have you had similar experiences?
Not much, since it is a pretty surreal concept. However, not to give anything away, there is a situation where the unicorn faces a dilemma that involves him potentially giving up something that is close to him.That is something we can all relate to.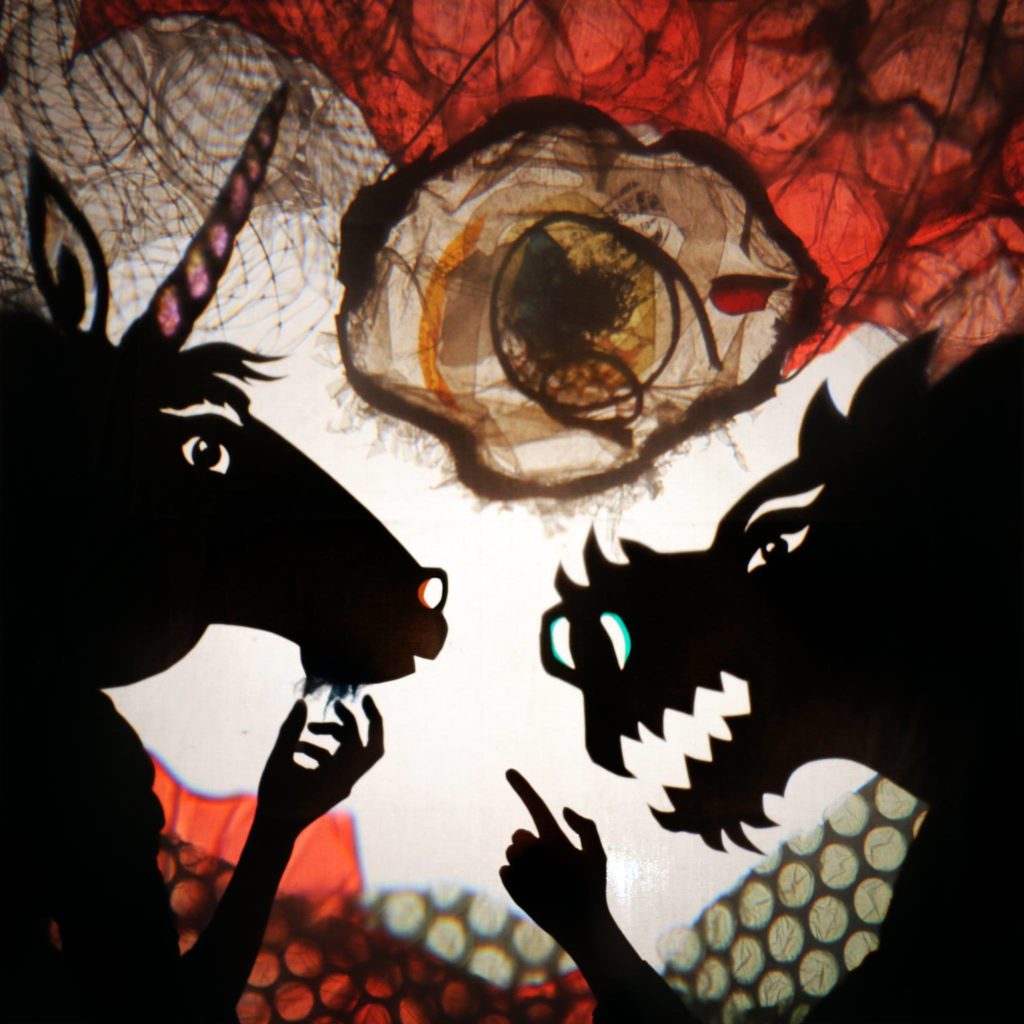 What made you laugh the most?
Chloe Ziner and Jessica Gabriel's performances as wiggly virus molecules as well as their costumes and makeup (they had eyes drawn on their eyelids, I think?) were very funny. There were some brief silly moments like the creature eating a bowl of "Surreal" or him stopping to take a selfie, or going to a doctor named Dr.Agon (That was pretty funny).
It was mostly funny so nothing really.
What was original or creative?
The whole concept was very creative. I have never been to a show like this before so it was a first for me. The microscopic virus journey was very well done, showing the different layered projections using colourful backgrounds. There was so much attention to detail. The shadow puppetry was very well done as well, using a black and white palette which gave it a nice dark gloomy look which I really liked. The music was really good too and complemented the scenes perfectly.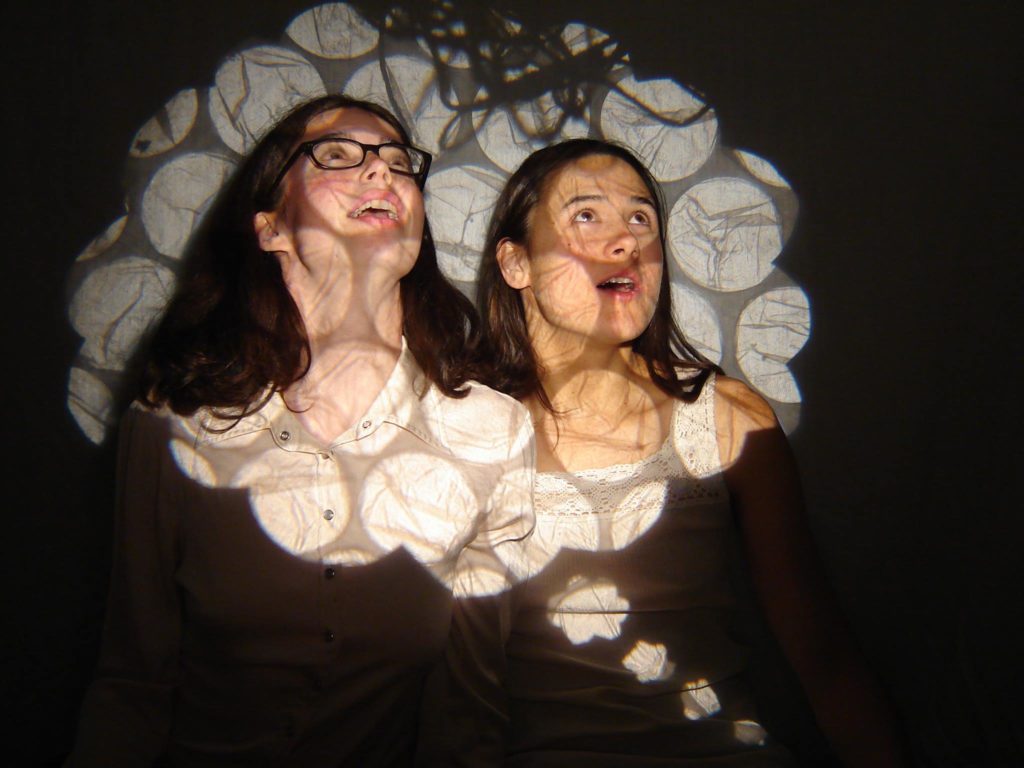 What was something new you learned in the show?
I guess the content of the show was somewhat educational. I learned a little about how the virus moves around in the body and multiplies. Mostly I learned about the amount of creative stuff you can do by using something as simple as an overhead projector. 
What would you have wanted to see more of?
What would you want to see less of?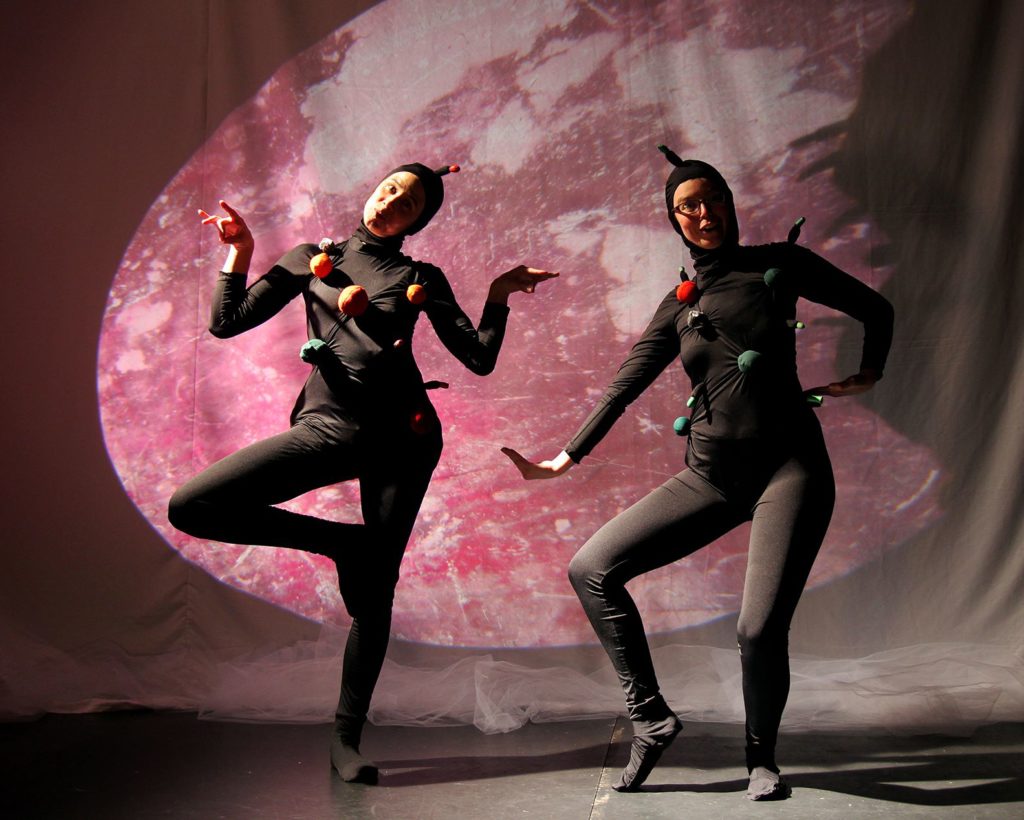 What makes Chloe Ziner and Jessica Gabriel such good performers/actresses?
It was cool how the whole show was carried out by just two performers (two women!) who did a great amount of multitasking, seamlessly transitioning from one medium to another. They were able to tell a complex story with beautiful images using the most simple technology. Along with that, they acted in the show AND composed all the music themselves. They are crazy talented. 
Who should see this show?
This show is appropriate for all ages so anyone who appreciates theatre and performance art should go see it. 
Big thanks to Shaily for telling us about this fantastical beast of a Fringe show. We can tell you now that she is hooked, and has attended several shows since !
-Prachi Kamble
Fringe 2016 Review: Curious Contagious