---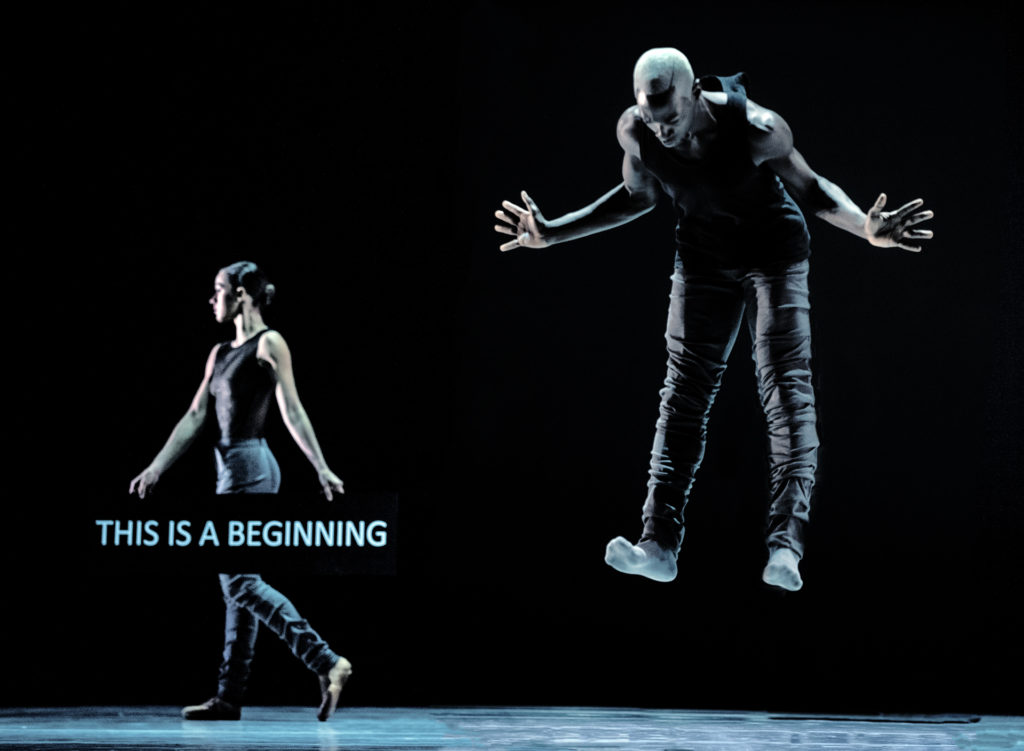 Ballet BC's 2015/2106 season found its best possible conclusion in the very experimental "Program 3". The show embodied everything that has set Ballet BC apart for 30 years now. Boldness, courage and ingenuity. The show ran for three nights from May 12th to the 14th, and drew an almost sold out crowd at the Queen Elizabeth Theatre. Vancouver dance fans gathered downtown, dressed to the hilt, to say goodbye to a fantastic 30th anniversary season by way of "Program 3".
The show opened with Jorma Elo's I and I am You, a highly feminine piece bursting at the seams with grace. The dancers were clothed in floating grey garments that framed their powerful bodies and at once softened them. The choreography was traditional with Bach providing a grand classical score for the dancers to flesh out.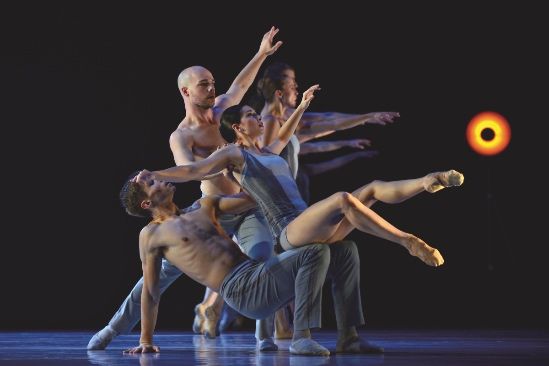 Elo created an emotional dance dominated by traditional Ballet elements. The dance showcased many slow duets that explored themes of relationships and human bonding. Through these duets and some elaborate geometries in the formations, the piece brought to life the intricate nuances of intimacy. Group work was a little shaky with not everyone being in sync all the time but overall the piece managed to flow beautifully. I and I am You was the most traditional piece of the evening and a perfect intro to what was to come.
16+ a room, Emily Molnar's piece, was dark and intense. The dancers were dressed in urban, black, everyday clothing. The shapes and formations that Molnar devised for this piece were fresh and unique. She expressed the anguish of innocent people caught in bad circumstances with great accuracy. I gleaned from the dance, vibes of rebellion against some form of oppression, and themes of social unrest. The piece contained an abundance of physical struggle and ended in gunfire, death and resurrection. The piece also commented on our digital world. Dancers quite literally vibrated within a centimetre of their positions to look like moving images on a screen. A board proclaiming "This is not the end" and "This is a beginning" made rounds of the stage, as the dancers gave life to aggressive movements full of energy. The choreography in this piece was truly path breaking and the sentiments unique. The music was heavy and industrial. I felt like I was in Berlin!
16+ a room was a powerful piece. It made political statements about the grim state of the world. It also depicted, through mere choreography, an urban high-tech world, which if you really think about it, sounds impossible to do. But Molnar did it and that's why she is the artistic director of Ballet BC. She was inspired by the works of Jeanette Winterson and Emily Dickinson for this dance. Her choreography seeked to examine the feelings of liberty and consequent disappearance. The dancers did Molnar's vision full justice. There were strong urban elements in the piece including some major hip-hop feels. Perhaps this piece will usher in future hip-hop flavoured ballets?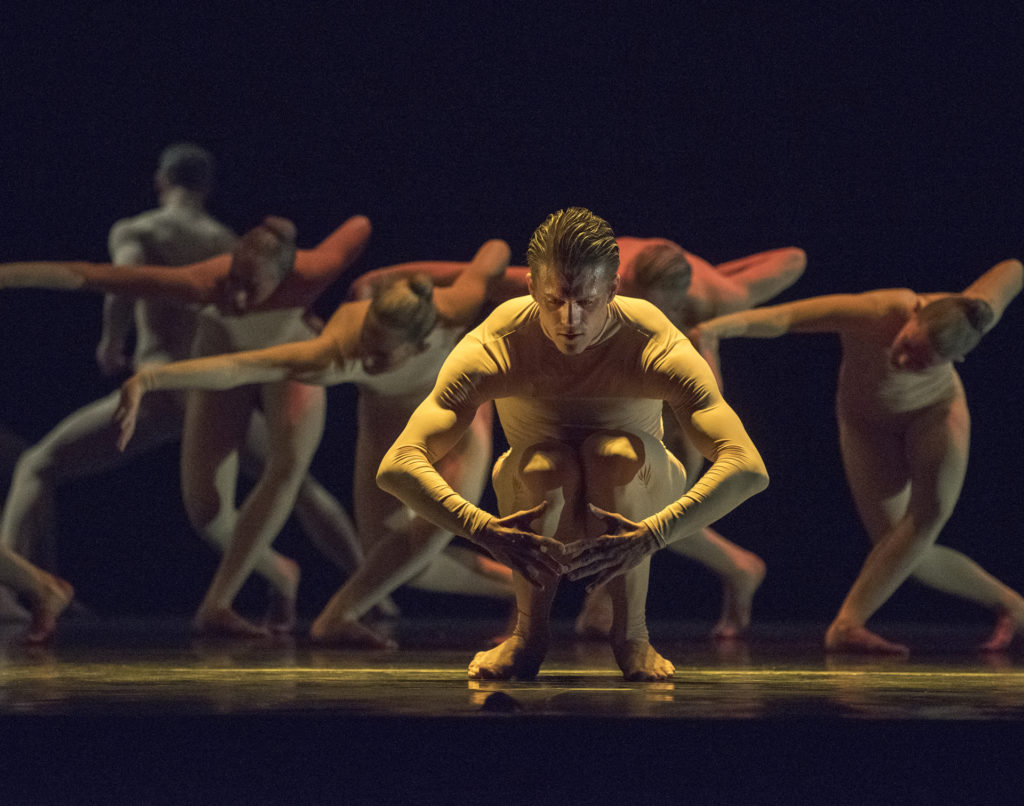 To make you forget everything you associate with ballet came the final dance, Bill. Sharon Eyal's choreography blended genres and invented new ones at "Program 3". The dancers were dressed in nude bodysuits, appearing as naked and vulnerable as is possible on stage. The piece started off with Ori Lichtik's colourful, Latin inspired soundtrack, providing dancers a vibrant canvas on which to paint their solos on. The movements were whimsical and odd, but in the most wonderful way. Sometimes the moves were salsa, sometimes modern and sometimes purely robotic. The Latin music evolved into smooth electronic, ambient music that fluctuated regularly in energy levels.
Eyal and Lichtik made me see and hear things I had never experienced before. Bill was a vacation for my senses. Lichtik is a DJ who specialises in techno raves back in Israel, so it was no surprise that I found myself quietly dancing in my seat. Bill was my favourite piece of the night, with its absolute weirdness, energy and humour. The formations and shapes created by the dancers on stage were asymmetric but somehow appeared unified. There was an ordered chaos in the choreography that twisted the brain and revitalised my interpretative faculties. This is the exact intent that Ballet BC champions- this rule-breaking, genre-bending of art.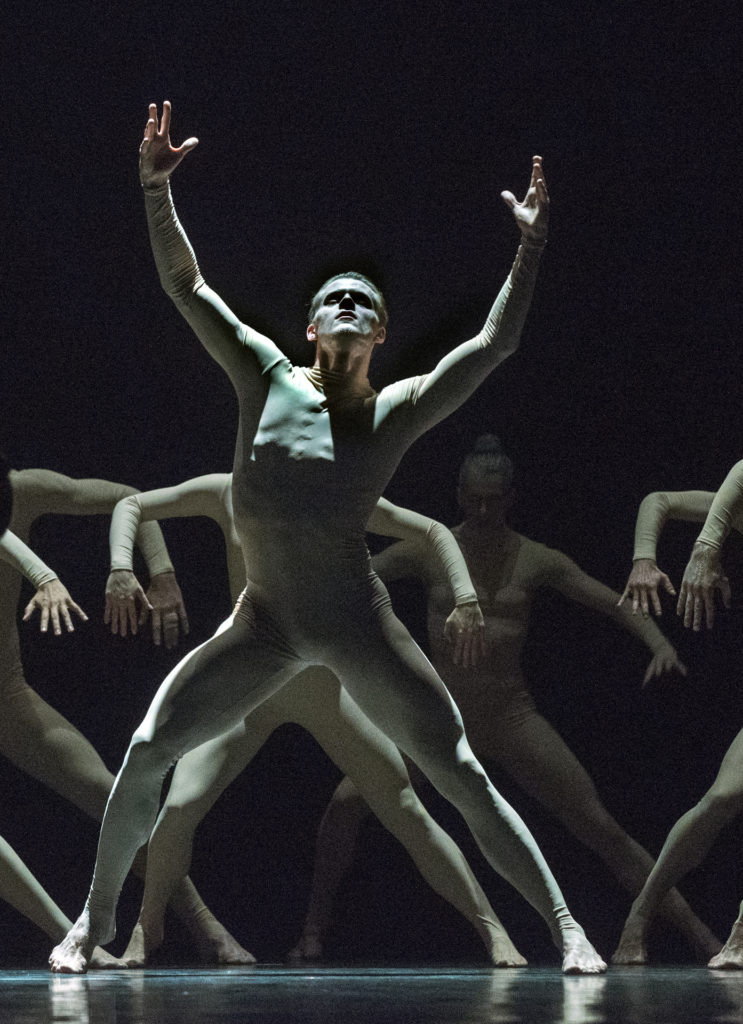 The dancers as usual were technically breathtaking. Their dancing bordered on acrobatics, such was their physical prowess. In the last two pieces especially, the dancers used their bodies to express the most uninhibited and organic of human emotions. They were absolutely spell-binding.
"Program 3" was a breath of fresh air with its fearless experimentalism. The show might have confused and maybe scared newcomers, but I am confident that it never for even a second bored them. For seasoned ballet fans in the audience, the reception of the show was emphatic, with hollers and wolf-whistles all around.
Ballet BC is so good at challenging the status quo when it comes to art and dance. They always manage to help us unsee the world and then see it again in a completely different way. It is no wonder that ballet dancers from New York City, North Carolina, Ontario, the Midwest, Nova Scotia and Alberta, travel far and wide for a chance to dance for this company. For all these qualities of the company, as audiences, we are always grateful. They are the reason we keep coming back, show after show, season after season. Here's looking to another great season up ahead in November!
For more details on the 2016/2017 season be sure to visit the Ballet BC website.
-Prachi Kamble
Ballet BC's "Program 3" is Weird and Wonderful!