---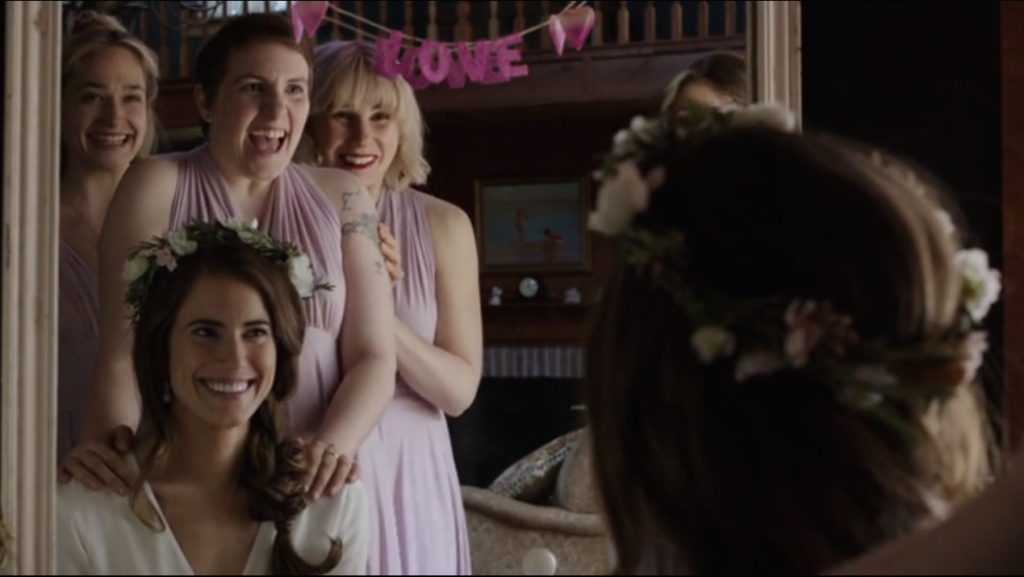 If you are feeling the slump after last month's Galentine's Day festivities, we have come up with currently airing TV shows that will let you get your female bonding right back on. Female-oriented TV is not what it used to be. It doesn't ride on the quest for white knights in shining armour. Nor does it stick to the uni-dimensional storylines of soap operas. Many shows nowadays are made by chicks, for chicks. They aren't trivial in any way. They have as much artistic merit as your next Mad Men episode. They are twisted and revolutionary. And most importantly, they are so much fun! So send out a group text. Get the girls together and dive into our carefully selected list of shows. Bring cheese, bring wine, bring chocolate. Maybe a rotisserie chicken and some artisanal bread (what! This is Vancouver hello!). Bring mani-pedi equipment, sport pjs and ditch contact lenses for bifocals. If it's raining outside, all the better!
Broad City
No topic is off limits for Ilana and Abbi on Broad City. The third season opens with a popular female ritual- the weekend brunch. The BFFs discuss the metaphysical chains that imprison Saudi women, and complain soon after about Bottomless Mimosas being taken off the menu and how "that is the most unfair thing ever!" You see why I live for this show. New York's eccentricities are heavily caricatured and exaggerated here. The city becomes a chaotic playground where rules are on vacation. Abbi is an intelligent artist who works at a gym and gets kicked in the nuts on a daily basis. She also has the grossest roommate in the history of mankind, Bevers. Ilana on the other hand, is a pot-smoking free spirit who does whatever the hell she wants and coasts through the concrete jungle of NYC on a shooting star.
The brutality of the show is hilarious. The jokes are subversive with glaring feminist overtones and the representation of a super ride or die female friendship is plain beautiful. Abbi and Ilana have destroyed the concept of shame in Broad City and exiled it into oblivion. Don't watch Broad City if you are easily grossed out or don't like pot jokes. But do watch it for good-hearted, and extremely clever, comedy. It will break your empower-o-meter.
Girls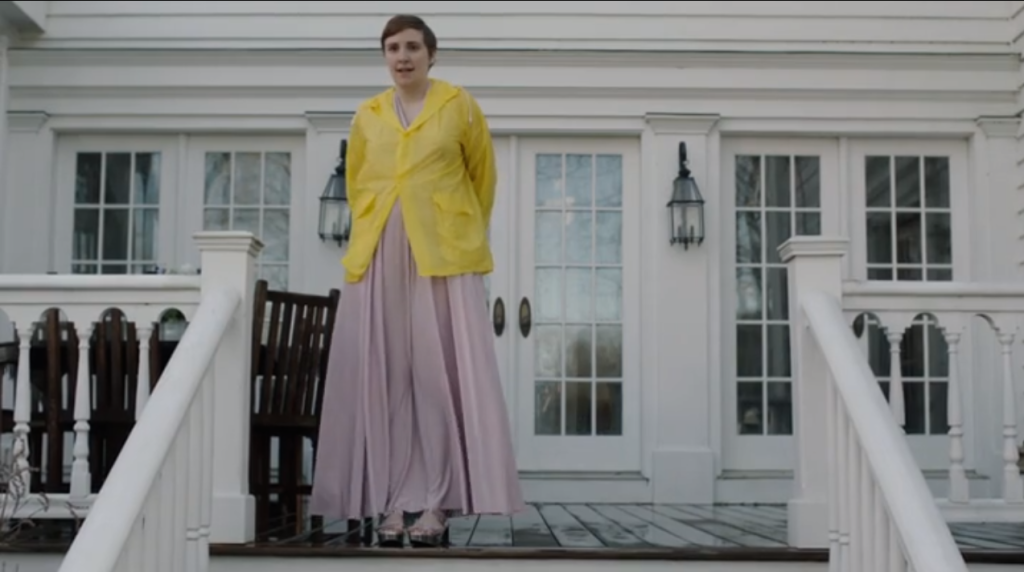 From a hyper-feel good show to an exploration of the more problematic intricacies of female friendships. Girls is a little more nuanced and definitely on the nastier side. The show has been a tour-de-force of honesty on TV. Love or hate her, Lena Dunham has successfully challenged media's sick obsession with the heroin-chic female form left over from the 90s, by freely offering up images of her own physique over the last four seasons of Girls. Her screenplays are taut and consist of pop-culture heavy, thoughtcatalog lingo that is in line with producer Judd Apatow's realism. Dunham is also amazing when it comes to depicting relationship and dating horror stories.
Girls takes a critical look at today's culture of narcissism, self-promotion and endless selfies. For the heavily privileged and entitled Girls– Hanna, Marnie, Jessa and Shoshanna, everything is so easy that life becomes blah. Cue all the humour. Last season Hanna ambitiously attended the Iowa Writer's Workshop and left at the first sign of distress, in typical millennial fashion, just like her friends previously slipped in and out of rehab, marriages and business deals. The season five opener was all about Marnie and Desi's wedding. It was lavender and yellow and very pretty. If you want an inside look into the maze of hipsterdom, come a knockin' at Girls' Williamsburg door. You might find your own vices, especially the ones facilitated by technology, mirrored in these pouty princesses.
Angie Tribeca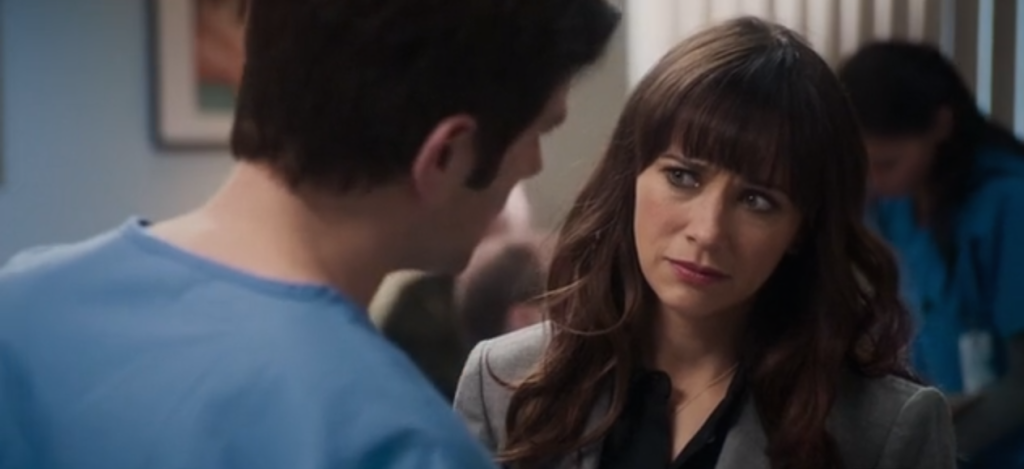 Angie Tribeca is silly, silly, silly. Like absolutely ridiculous. It takes cop drama spoofing to a new level and leaves Brooklyn 99 in the dust. This is slapstick on energy drinks and crazy pills. The writers make fun of every possible cop drama trope. Cop partners falling in love, going in for the kiss and getting interrupted last minute, bosses who scream a lot, and extremely stupid crimes. One can never get enough of the gorrrrgeous "beautiful tropical fish*" Rashida Jones, or Steve Carell for that matter, whose inane brand of humour is evident at every juncture. The show opens with a montage of Rashida's intense work out. It starts out with her boxing a punching bag and ends with her destroying a watermelon and ultimately knocking over her cubic Ikea bookshelf. That is how much fire she carries within. And such is the level of exaggerated spoofing you can expect. If you want to switch off your brain for a couple of hours, this show is what you need. No logic required. And laughs all around! If you did want to use your brain however, you could marvel at the tight one-liners and spot all the creative instances of genre mockery. It is impossible not to like Angie Tribeca.
Full Frontal with Samantha Bee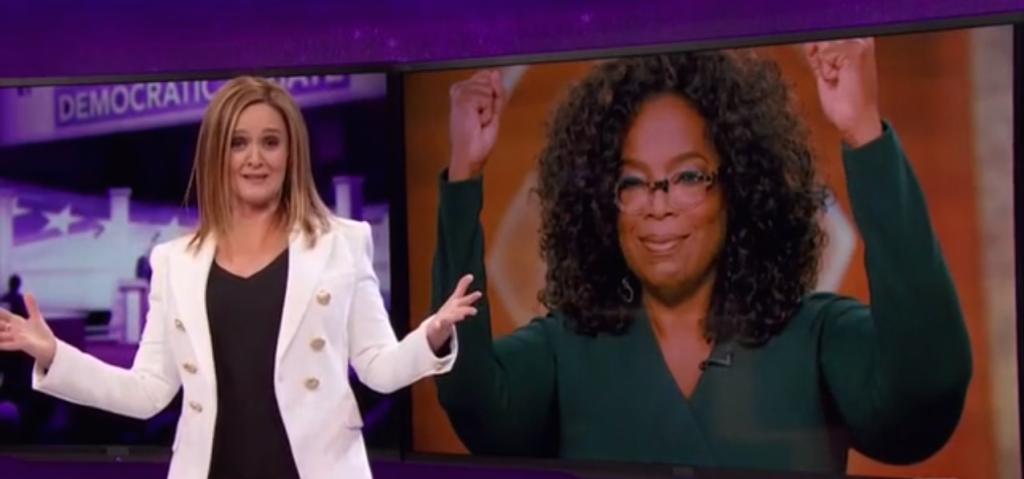 Samantha Bee was the first female correspondent I remember seeing on The Daily Show. She was intelligent and cute. I was sad to see her leave. There was much speculation around Jon Stewart's departure that his successor might be female. Delighted fingers pointed at Jessica Williams and Kristen Schaal and Samantha Bee. Alas, that did not happen. We got the very charming Trevor Noah and his ability to pull off well-fitted suits did soften the blow a bit. But I always wondered what The Daily Show would have been like with a female host. Here to answer my prayers is Full Frontal. Its layout is the same as The Daily Show's. Full Frontal is a news-based comedy taped in front of an audience. There are no guests as yet but lots of clever political skits. Bee was behind some of the most memorable political skits on The Daily Show and here she is in her element again. So far she has already covered the Syrian refugee crisis, Trump stuff and Jeb Bush's campaign. And she's been damn funny. Oh and did I mention she is CANADIAN?
So there you have it. A rough roadmap for a successful TV-based girls night in. Turn this into a tradition to reap laughs and warm feelings on the regular.
-Prachi Kamble
*Leslie Knope on Parks & Recreation
Fresh TV for Perfect Rainy Night Fun With The Gal Pals