---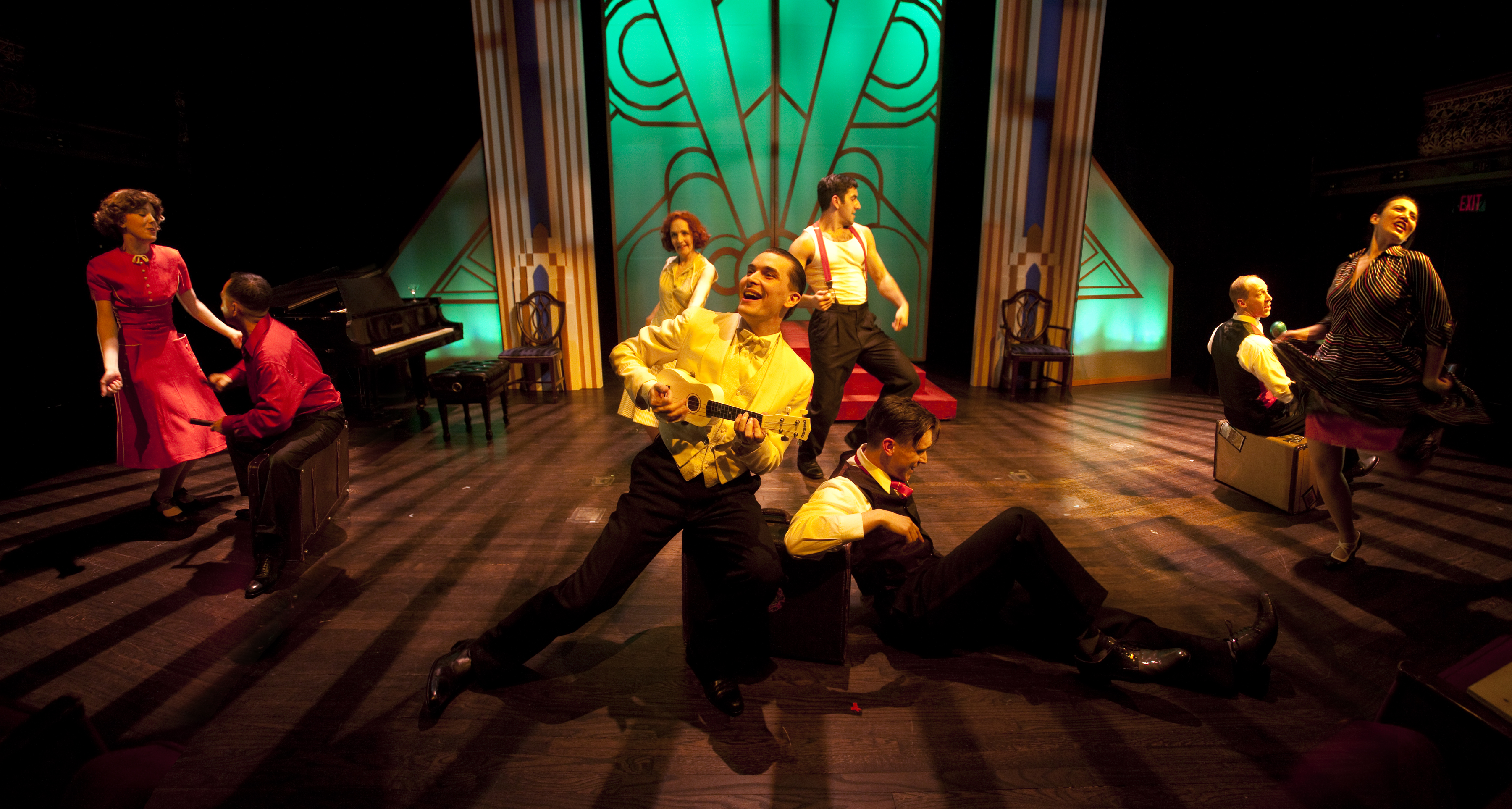 How can a woman so fearless and so colourful have existed in the early 20th century without being crushed by the looming patriarchy? Wallis Simpson, the Duchess of Windsor was a real woman. That simple fact blew me away. Canadian playwright Linda Griffiths' play The Duchess a.k.a.Wallis Simpson tells the story of the original rock and roll personality, or in her own words, of "the Yoko Ono of her time". Ruby Slippers Theatre's production of The Duchess brings the wild party that was Wallis Simpson's life to the Cultch this month.
Ruby Slippers Theatre's cast for the show is formidable. Ten actors portray, get this, 36 roles. Without skipping a beat. The actors sing, dance, play music and utter fast-paced witty dialogue straight out of a Katharine Hepburn film. Diane Brown plays The Duchess. She brings Simpson's rebellious personality to life while simultaneously displaying an astounding amount of strength. Wallis Simpson was an American divorcee who after a series of failed marriages fell for Edward VIII, who in turn gave up the throne for her. Thus Yoko Ono.
The show opens with Simpson lamenting the loss of her jewels. The jewels are played by actors. Costumed to the nines, the jewels range from the Indian emerald, the Thai ruby, the African diamond and an exotic sapphire, whose origins I unfortunately could not decipher. As the play goes on we see Simpson earn each jewel through the men in her life until they are all taken away from her in the end. Presumably by her royal in-laws. We witness Simpson's enchanting social charms as she penetrates snobbish, upper class, British social circles. She wins them over with zany dance routines and bewitching cocktails. When the actors get into the rhythm of these dance numbers, it becomes a struggle for the audience members to not leap out of their seats to join them.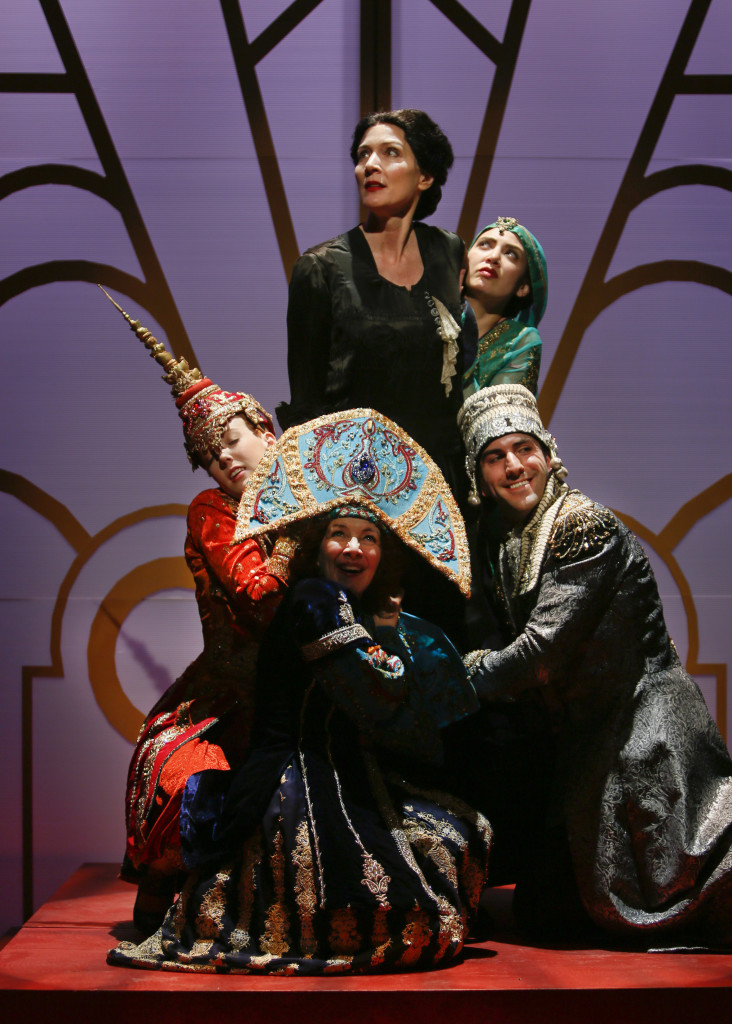 Griffiths' writing is full of wit. Simpson's narration is directed at the crowd and she converses with the crowd as if she were letting them in on a big intimate secret. Brown looks elegant in stylish black hair with short 1920s curls. A lot like Madonna circa Vogue. Simpson's ideas and morals lack pretence and she reveals herself to be way ahead of her times. A true modern woman. She introduces Edward VIII to the joys of bodily pleasure while a saxophone plays cheekily to the side of the stage. Griffiths' writing employs a lot of this humour. She employs dramatic kitsch, which pokes fun at itself, whether it be in the horrified looks on the socialites' faces at simple American behaviour, or in their impossibly high-pitched voices. The kitsch continues to reign through Noel Coward's campy mannerisms and snarky comments, and it practically floats down from the ceiling as Italian locals throw flying kisses from the theatre balconies. Everything is over-the-top, which is probably a sign of a time when the future was bleak, and happiness had to be created out of nothing.
Director Sarah Rodgers deserves full marks for extracting such a cohesive, high quality performance from her ensemble cast. Her casting for this play is joyously diverse. She has made sure that the lines sound good and that the meter and rhythm of the lines flow like they did in the old movies. The acting and the directing make The Duchess an entertaining affair, but the costumes and set make it the aesthetically rich experience that it is. Mara Gottler's costumes bring out the reckless abandon of the 1920s via the men's stylishly fitted suits and the women's satin, body-skimming evening gowns. Lolita-esque garments make an appearance post interval, to show the vintage frivolity of the wealthy. The brightly embroidered and colourfully lit costumes of the jewels, reflect the obsession of the western world with the exotic east, as colonialism was at its height at the time. We also see Nazi costumes and elaborate Chinese prostitute garbs. Michael Bock's set has beautifully embellished sliding doors that light up with soft colours to reflect the appropriate mood. These doors are flanked by pillars printed with geometric designs. The designs evoke images of angular spotlights that flanked red carpets of old movie studios, on movie premiere nights. They give the play its Old Hollywood feel.
Wallis Simpson is a brave character. She doesn't play second fiddle to any man and always gets what she wants. She believes in having a good time. Or at least a cocktail. However, it becomes difficult to like her when she cheats on her husbands with little guilt. It becomes especially hard to sympathise with her when she is attracted to Adolf Hitler. These instances just prove that Simpson was human and made mistakes like everyone else. It still is hard not to cringe as she expresses desire for one of the most monstrous dictators the world has seen. It does perversely add to Simpson's reckless rock and roll persona. There never was and never will be a perfect heroine.
The Duchess is a fun show. There is not a minute of boredom to be endured in it. The show is fun and sexy, with beautiful costumes and sets. It moves and breathes like a billowing gown on a ballroom dancer, as she waltzes swiftly under chandeliers. This play is for everyone who has fantasised about dancing alongside Fred Astaire and Ginger Rogers.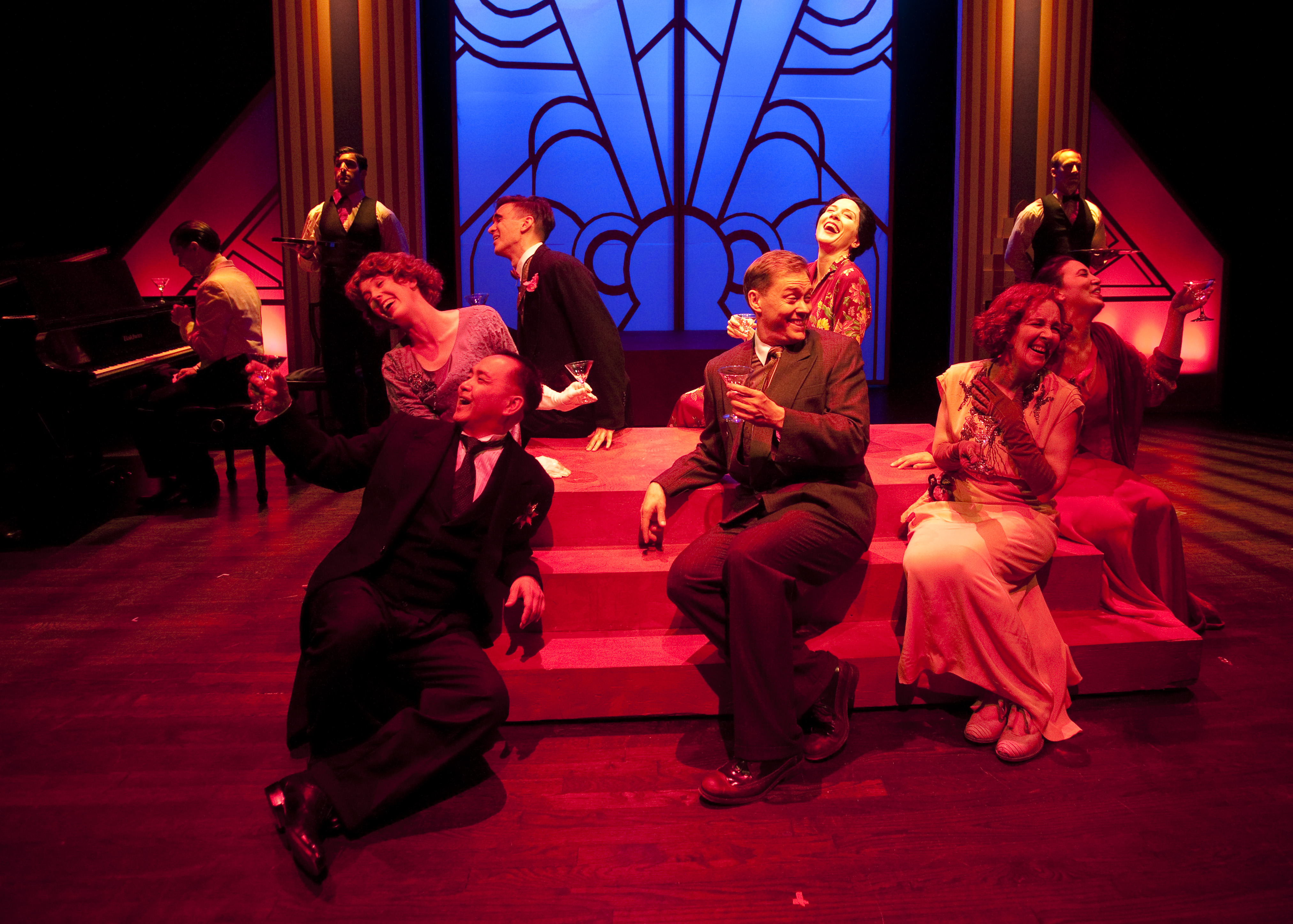 WHEN:
April 7– 18, 2015 (April 7 – 12, 14 – 18: 8pm and April 11, 12, 18: 2pm)
WHERE:
Historic Theatre at The Cultch
1895 Venables Street, at Victoria Drive
GET YOUR TICKETS: From $19! Single tickets on sale now through The Cultch's Box Office: 604-251-1363 or tickets.thecultch.com
The Duchess is Lush Modernist Glam!